Fight Of The Night Magnet Frank Camacho Admits 'I Hate Confrontation'
Fight Of The Night Magnet Frank Camacho Admits 'I Hate Confrontation'
Winner of three straight Fight of the Night bonuses to kick off his UFC career, Frank Camacho makes an interesting revelation on the Top Turtle MMA Podcast.
May 30, 2019
by Daniel Vreeland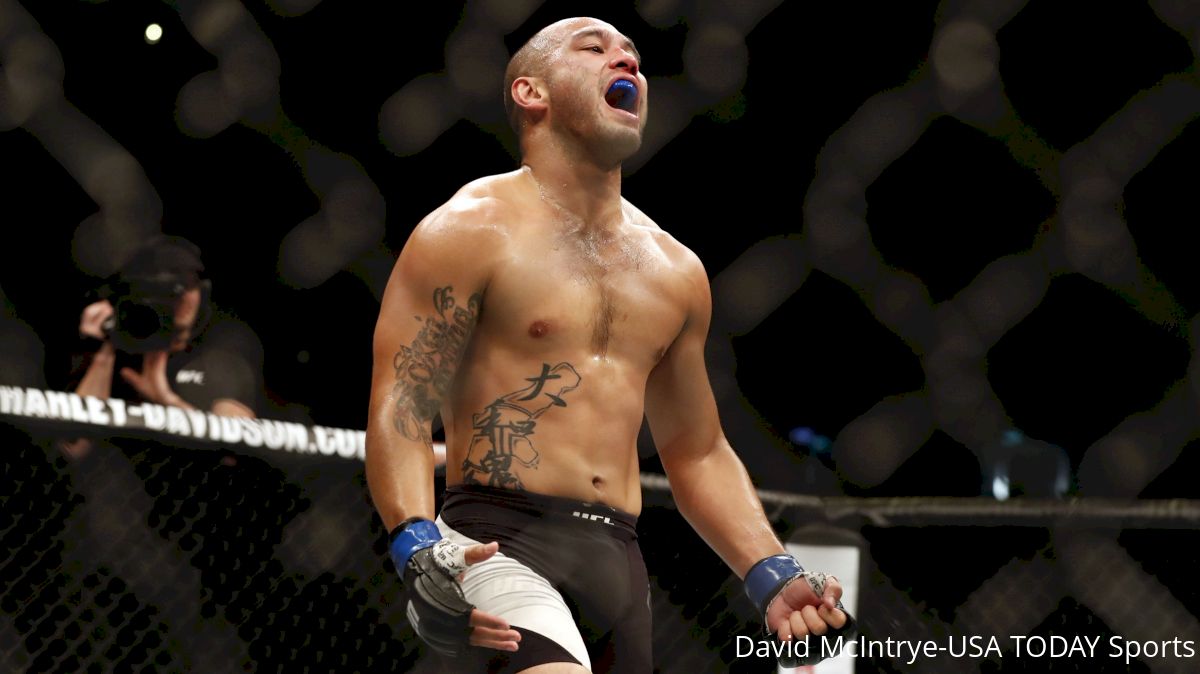 Frank Camacho holds the distinction of being just one of three fighters to start their UFC career with three straight Fight of the Night bonuses. Justin Gaethje and Yoshihiro Akiyama are the others. It seems like every fight Camacho's in becomes a knock-em-down, drag-em-out brawl. But according to Camacho, that is not necessarily by design.
"You know, I get asked that question all the time," Camacho admits about his propensity to throw down. "I promise I don't like getting punched in the face."
Yet, here we see him in brawl after brawl. Camacho claims the reason is because of his upbringing and heritage.
"You know what it is? I think I just try to keep it simple," Camacho shared. "The island fighting spirit is in me."
Growing up on Saipan, Northern Mariana Islands, an area that is only 14 miles by seven miles in the Pacific Ocean, Camacho says that fighting is in his blood.
"Growing up on the island, you're going to grow up fighting," he said. "I don't know if it's because we come from such a small place that we try to prove big thing, or we're so used to being territorial."
And he points to a wealth of other famous MMA fighters who share an exciting style that fans love—each from different islands.
"I always think about this, you get guys from the islands like Mark Hunt, like BJ Penn, Max Holloway," he pointed out. "Tough, tough dudes, that always, always bring it."
With that being said about his in-cage style, he does point out that this is not his, or any other islander's mentality. In fact, the stereotype of island life rings just as, if not more, true about Camacho.
"If anything, I hate confrontation," Camacho says with a hearty laugh. "It's kind of crazy that I'm in the career that I'm in."
Still he's ready to bring the action again this weekend.
"Honestly, I would prefer Performance of the Night and maybe that's why I bring it so hard," he said. "I'm gunning for the Performance of the Night, moreso and Fight of the Nights are just coming out."
Camacho's bonus-seeking continues against Nick Hein at UFC Fight Night 153 in Stockholm this weekend.