Dear UFC, Sign Joe Giannetti
Dear UFC, Sign Joe Giannetti
After receiving a questionable pink slip last year, it's time for the UFC to re-sign Joe Giannetti.
May 24, 2019
by Nolan King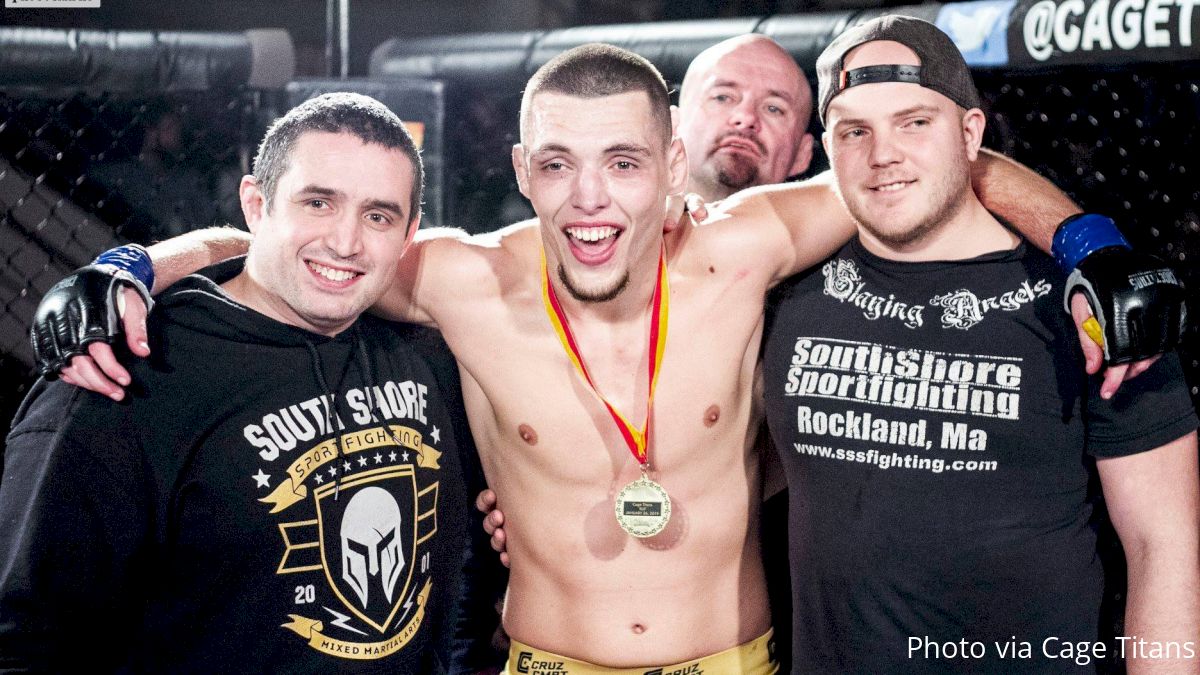 Simply put, Joe Giannetti should still be in the UFC.
A standout on season 27 of The Ultimate Fighter, Giannetti submitted John Gunther and Allan Zuniga in the first round to advance to the finale.
Squaring off with eventual winner Mike Trizano, "Skeletor" dropped his UFC debut via split decision.
Unlike past TUF runner-ups, Giannetti wasn't given a mulligan. A bump in the road was one too many in the eyes of the UFC. Following the decision loss, the UFC gave Giannetti his pink slip.
Returning to the regional scene, Giannetti drew with gritty Maine finisher Josh Harvey at Cage Titans 41, before finishing Connor Barry via strikes at Cage Titans 42.
Saturday, June 15, Giannetti steps into the Cage Titans cage for the 14th time. Standing in his way will be Rise FC Lightweight Champion D'Juan Owens. If Joe Giannetti defeats Owens in classic Joe Giannetti fashion, it'll be a no brainer for the UFC to bring him back.
Giannetti, 22, is constantly improving. Now spending time at American Kickboxing Academy in San Jose, Giannetti is getting in work with some of the highest-level individuals on the planet. Training alongside his coach from The Ultimate Fighter 27, Daniel Cormier, Giannetti goes head to head with the likes of Luis Pena, Deron Winn, JJ Okanovich, and more.
A submission specialist through and through, Giannetti's ground game is freaky good. Specializing in the choke department, seven of Giannetti's victories have come by way of submission. Between his grappling abilities and his overall build, Giannetti brings a unique matchup to any opponent.
For good reason, the focus throughout his Giannetti's career has been mostly on his ground game, but his striking is improving each and every fight. He more than held his own against the aforementioned Mike Trizano and Connor Barry. Expect his arsenal to only broaden and improve from here on out.
Training at AKA, expect to see an steady improvement in Giannetti's wrestling as well, which already is strong foundationally.
A young guy with good mic skills, finishing abilities and a high potential--how could the UFC pass on this guy if he advances to 8-1-1 on June 15? Simple answer: they can't.
Wrongs should be made right.
Dear UFC, sign Joe Giannetti.