Dear Bellator MMA, Sign Nick Newell
Dear Bellator MMA, Sign Nick Newell
Bellator MMA loves fighters who bring it both inside the cage and out of it. So why haven't they signed Nick Newell yet?
May 28, 2019
by Nolan King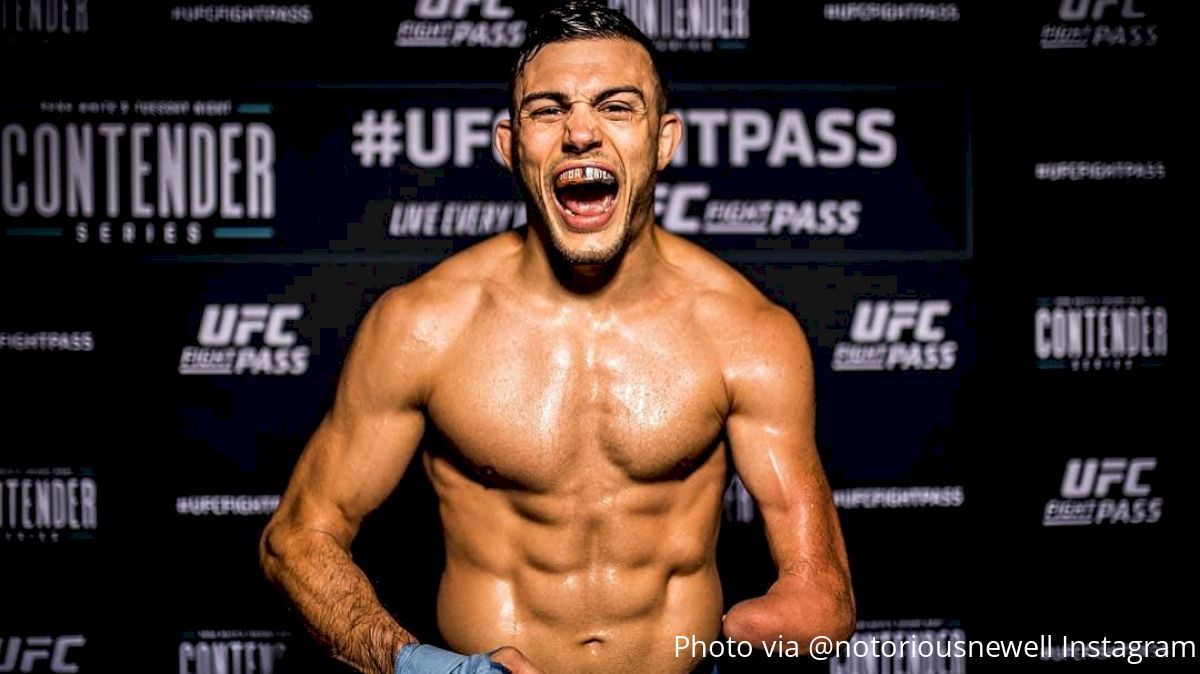 At this stage in the game, Nick Newell's story isn't an unfamiliar one to MMA fans.
Born a congenital amputee, Connecticut's Newell has overcome almost every challenge he's faced. Whether it be inside the cage or out of it, Newell has continually conquered the toughest tests life throws at him.
In order to prevail, a challenge must be present. At this point in time, Newell is facing another one of life's challenges. Following a brief retirement, Newell returned to action last year for LFA. Picking up a brisk finish in his return, Newell, along with his teammates, manager, and fans campaigned heavily for Dana White to give Newell a UFC opportunity.

Signing with Dominance CEO Ali Abdelaziz, Newell was able to score a person-to-person meeting with Dana White at UFC headquarters last Spring. As a result, the UFC President came around, granting Newell an opportunity on "Dana White's Tuesday Night Contender Series."
After weeks of buzz among the MMA community, Newell was defeated by Team Alpha Male wrestling coach Alex Munoz on the Contender Series in July.
Now, ten months later, Newell is finally gearing up for another bout at CES 56. The 33-year-old lightweight was looking to return earlier this year when Bellator MMA graced his native state, but the promotion ultimately passed on him.
Hopefully, the promotion changes its mind. Here's why....
The Skinny
Nick Newell is a fantastic, well-rounded fighter who presents an intriguing and unusual stylistic matchup to any prospective foe. His kicks are one of his best weapons, which he integrates beautifully in between takedown attempts. His signature grappling game is his bread and butter, as 9 of his 14 wins have come via submission.
But his abilities extend beyond the cage, and that fits right into Bellator MMA's model. Newell is a phenomenal representation of how an athlete should carry himself outside the cage. He wasn't dealt the best cards in life, but Newell has made the best of it. He's a universal inspiration on top of being a great fighter.
Hey @ScottCoker I hear @BellatorMMA is coming to CT again? Nobody in CT is more popular or puts more asses in seats then I do & I am available pic.twitter.com/b0errX3jEe

— Nick Newell (@NotoriousNewell) December 17, 2018
Never feeling sorry for himself, Newell has leveled the playing field through hard work and dedication. One setback loss isn't going to stop his forward progress.
Despite only fighting twice since 2015, Newell is uberly popular among fans. His story is gripping and engaging for first-time viewers--or anyone with a brain or heart, really.
He had his opportunity to propel himself to the UFC. Now it's his turn to prove himself to Bellator MMA.
Dear Bellator, MMA. Sign Nick Newell.