MMA Rumblings: Sacramento Featherweight Banger, Mickey Gall Return, More
MMA Rumblings: Sacramento Featherweight Banger, Mickey Gall Return, More
Major breaking MMA news is always fun. Smaller details, when compiled, can be just as fun!
May 18, 2019
by Nolan King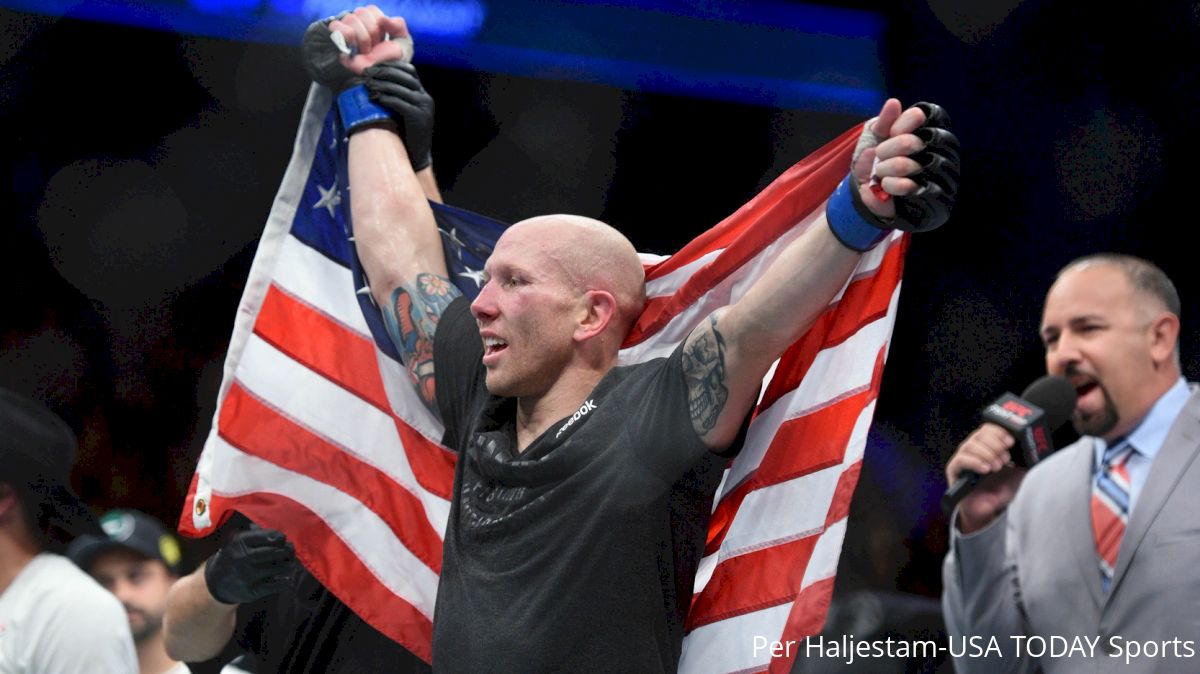 Major breaking MMA news is always fun. Smaller details, when compiled, can be just as fun — and there are some juicy nuggets in the wild and wonderful world of MMA right now.
Here's a compilation of insider tidbits from the world of MMA
1. Hey Mickey! Hey Muslim!
UFC welterweight Mickey Gall has a date and an opponent in his sight. The 27-year-old New Jerseyan will square off with Muslim Salikhov at UFC Greenville on June 22 according to recent television advertisements in the Greenville, South Carolina area.
Gall has not competed since losing to Diego Sanchez earlier this year. After defeating Mike Jackson and CM Punk in his first two UFC efforts, Gall has gone 2-2.
His opponent, "The King of Kung Fu" has won has split his two UFC efforts, losing to Alex Garcia in his promotional debut, and defeating Ricky Rainey in his sophomore outing.
UPDATE: Despite the UFC running ticket advertisements for the Salikhov/Gall fight, Salikhov's team is denying the bout is set. One source tells me Salikhov does not have the appropriate visa. The post will be updated as more information comes to light.
2. Featherweight Banger In Sacramento?
It's NOT set yet and there are other options, but there's been some interest from the UFC to pin featherweight contenders Josh Emmett and Mirsad Bektic against one another. Both men are coming off of impressive victories.
The bout is not official, but both men have verbally agreed to the bout. Both are coming off of impressive victories. There are a lot of moving parts, but Sacramento is the frontrunner to land this clash.
3. Bare Knuckle, Covered Hand
It's looking like Bare Knuckle FC's next event will be bare knuckle, but not bare hand. Per sources, the promotion is looking into knuckle-less gloves for their BKFC 6 event in Florida, in order to please the commission.
Cageside Press's Adam LeBarr was the first to report the news, which was confirmed by FloCombat.
4. #ContenderSeriesSZN
Competing on this upcoming season of Contender Series will be CES MMA Bantamweight Champion, Tony Gravely, multiple sources confirm to FloCombat. The 27-year-old Virginian is widely regarded as one of the best 135-pounders in North America and has won six straight fights via finish.
5. An Edmonton Homecoming?
Not having competed since UFC 195 in January of 2016, the last three and half years have been tough for Canada's Sheldon Westcott. However, the 34-year-old is looking to put that all behind him.
The Edmonton native is gearing up for a 2019 return and hopes to be cleared from an injury in the coming weeks. Once the doctor's give the thumbs up, the goal is a no-brainer -- to get on UFC Edmonton this July.
6. A Flyweight Survivor
The 125-pound purge has essentially annihilated all of the remaining men's flyweights on the UFC roster. However, Ryan Benoit is still a member of the UFC's roster. The 29-year-old Texan hasn't competed since November of 2017 when he knocked out Ashkan Mokhtarian via head kick.
Since getting back in the win column, Benoit has had multiple injuries including some cracked bones. In the final stages of the healing process, Benoit is hoping to get back in the octagon sooner rather than later.
7. The Saga of Raufeon Stots Continues
One of the best pound-for-pound prospects on the regional scene is turning into a perennial anomaly. LFA veteran, bantamweight Raufeon Stots has won 11 out of 12 career bouts, but the UFC still has not come knocking.
While the UFC did consider him to replace Thomas Almeida against Cory Sandhagen earlier this year, the promotion isn't biting. "Supa" still is aiming to get on a later episode of this summer's Dana White's Tuesday Night Contender Series.
8. Parting Ways
The UFC has parted ways with middleweight Ricky Rainey. A late bloomer of sorts, Rainey made a name for himself, competing in Bellator MMA from 2014-2017. It wasn't until he was 34 years of age that Rainey made it to the UFC.
Finished in back-to-back outings against Muslim Salikhov and Tim Means, Rainey was subsequently released from the promotion, per sources.