How Jordan Burroughs Inspired UFC's Desmond Green | Top Turtle MMA
How Jordan Burroughs Inspired UFC's Desmond Green | Top Turtle MMA
UFC lightweight Desmond Green tells the Top Turtle MMA Podcast on FloCombat how U.S. wrestling legend Jordan Burroughs inspired his career.
May 17, 2019
by Daniel Vreeland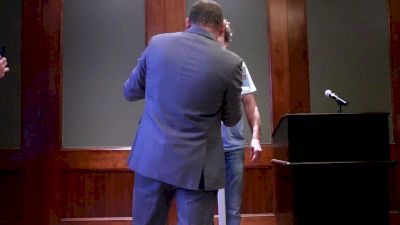 Count Desmond Green as the No. 1 cheerleader for folks going up a weight class. Damaged by trying to cut too much weight early in his own career, Green now actively tries to encourage others to move up to a more comfortable division. Fellow UFC fighter Kurt Holobaugh even cites Green as his primary source of encouragement to go to 155.
"It's great, I try to do that for everybody," Green told the Top Turtle MMA Podcast on FloCombat. "At one point, I was in his position and somebody inspired me to change weight classes."
That "somebody" wasn't your average person. One of Green's best friends has a sister who happens to be married to a prominent wrestling star.
"It was actually Jordan Burroughs [who said it to me]," Green shared. "A while ago he was telling me, 'Listen, bro, cutting weight isn't always good. It's better to grow into your weight class.' That's what I really got out of it. I can grow into my weight class. We're athletes, we're constantly lifting, constantly evolving."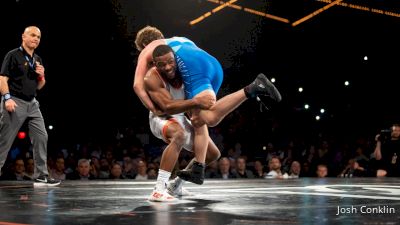 Unlock this video, live events, and more with a subscription!
Get Started
Already a subscriber? Log In
Green took that to heart and preaches it as his motto when it comes to handling his, or even others', careers.
"If we're getting better and trying to cut down 20 pounds, it's detrimental to us [physically]," Green said. "You might as well grow into that weight class and be healthy."
With that being said, weight cutting was never an issue with Green, who has not once missed weight for a fight. Still, he notes that there are other kinds of damage weight cutting can do on fight day.
"When I would go to 145 pounds, I could make the weight because I was a wrestler and I can cut the weight," Green said. "But every time, I would never feel good fight day. Even when I IV'd. And when they took IVs away, that's when I knew."
Green is ready again to do battle in his more natural weight class this weekend. He faces UFC newcomer Charles Jourdain on the prelim portion of UFC Fight Night 152 in his hometown of Rochester, New York.