MMA Rumblings: Zabit vs. Ortega, UFC 240 Location, More
MMA Rumblings: Zabit vs. Ortega, UFC 240 Location, More
Major breaking MMA news is always fun. Smaller details, when compiled, can be just as fun. And there are some major rumblings right now.
May 9, 2019
by Nolan King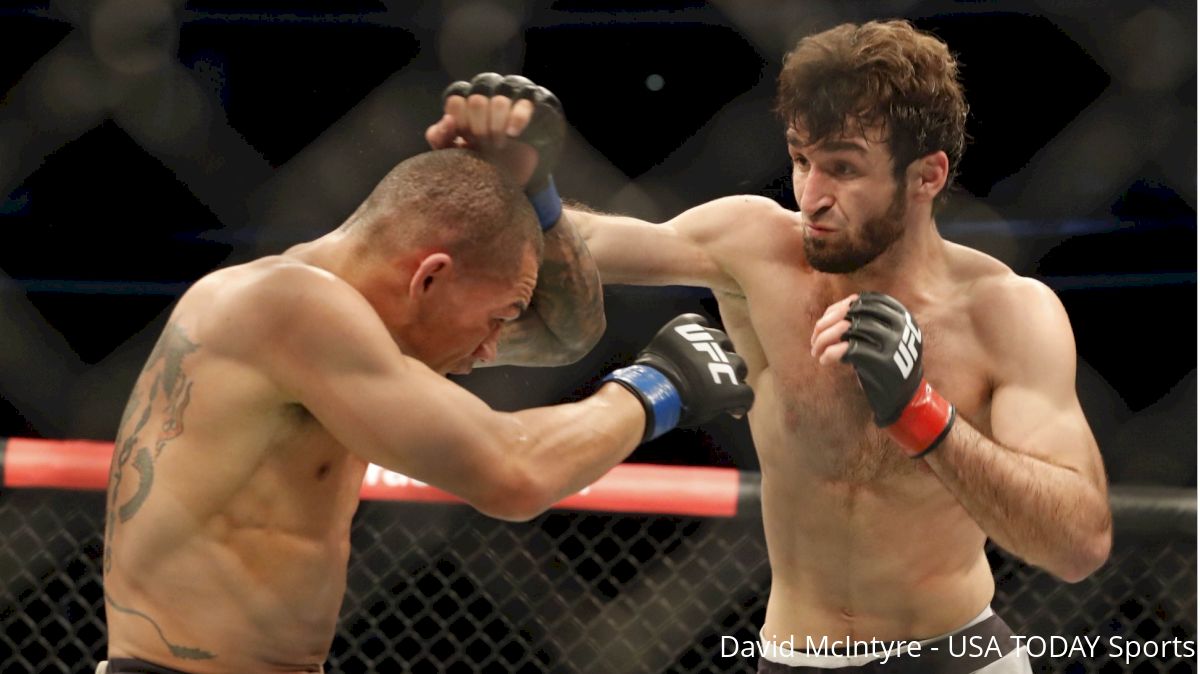 Major breaking MMA news is always fun. Smaller details, when compiled, can be just as fun — and there are some juicy nuggets in the wild and wonderful world of MMA right now.
Here's a compilation of insider tidbits from the world of MMA:
1. Location is Key
UFC 240 hasn't been officially announced yet, but rumor has it the card will take place July 27 at a location TBA. While a location hasn't been totally set, an unlikely front runner has emerged. While Vancouver was heavily discussed, Edmonton, Alberta, Canada is leading the pack to host the UFC pay-per-view event, per multiple sources. If it materializes, it would be the first UFC event held in Edmonton since UFC 215 in September of 2017.
2. Two Fighters Off The Mend
UFC veteran Charles Rosa has not competed since April of 2017 when he lost a "Fight of the Night" bout to Shane Burgos at UFC 210. After an extended period on the sideline, Rosa is eyeing a comeback later this year. In preparation for his return, Rosa recently trained in Thailand to up his striking abilities.
Mirsad Bektic is also preparing for a return. After withdrawing from UFC 231 in December due to injury, Bektic is aiming to return later this summer.
3. #ContenderSeriesSZN Nears Closer
We're not there yet, but Dana White's Tuesday Night Contender Series is rapidly approaching, and two more bouts have been added to the fray. On June 25, middleweights Michael Lombardo and Kyle Daukus will square off, while Fortis MMA product Ramiz Brahimaj battles Miguel Baeza at 170 pounds, per sources.
Also featured on the upcoming season, top pound-for-pound prospect Taylor "Tombstone" Johnson will be competing on the August 6 card.
4. A UFC Departure
Cuts are a difficult, but necessary, part of the sport. Lightweight Devin Powell is the latest victim of the UFC chopping block, per sources. Signed off "Dana White: Lookin' For a Fight," Powell went 1-3 in his UFC tenure. After losing to Darrell Horcher and Drakkar Klose, Powell picked up his first UFC victory, TKO-ing Alvaro Herrera at UFC Calgary last summer. A loss to Jesus Pinedo, however, resulted in Powell's departure.
5. Top Featherweight Rumblings
The UFC's 145-pound division is stacked, so top-tier matchups aren't hard to come by. According to sources, the UFC is mulling the idea of having fan-favorite featherweights Brian Ortega and Zabit Magomedsharipov collide later this summer. Ortega hasn't competed since losing to Max Holloway in the UFC 231 headliner, while Magomedsharipov is coming off of a victory against Jeremy Stephens at UFC 235 in March.
6. Unretired
You can add Bobby Green to the list of MMA fighters who have ended their retirements in swift fashion, according to sources. Following a loss to Drakkar Klose last year, Green posted a video to Instagram stating he was retiring from the sport. However, Green isn't done yet. The 32-year-old lightweight is still training and supposedly accepted a welterweight bout against Mike Perry at UFC Fort Lauderdale before the UFC decided to pair Perry with Alex Oliveira.