2019 Ohio Combat League 1
Ohio Combat League 1: Inaugural Event Kicks Off In Style
Ohio Combat League 1: Inaugural Event Kicks Off In Style
The newest Midwest MMA promotion is here, and FloCombat is lucky enough to be the exclusive home of their inaugural event.
May 9, 2019
by Nolan King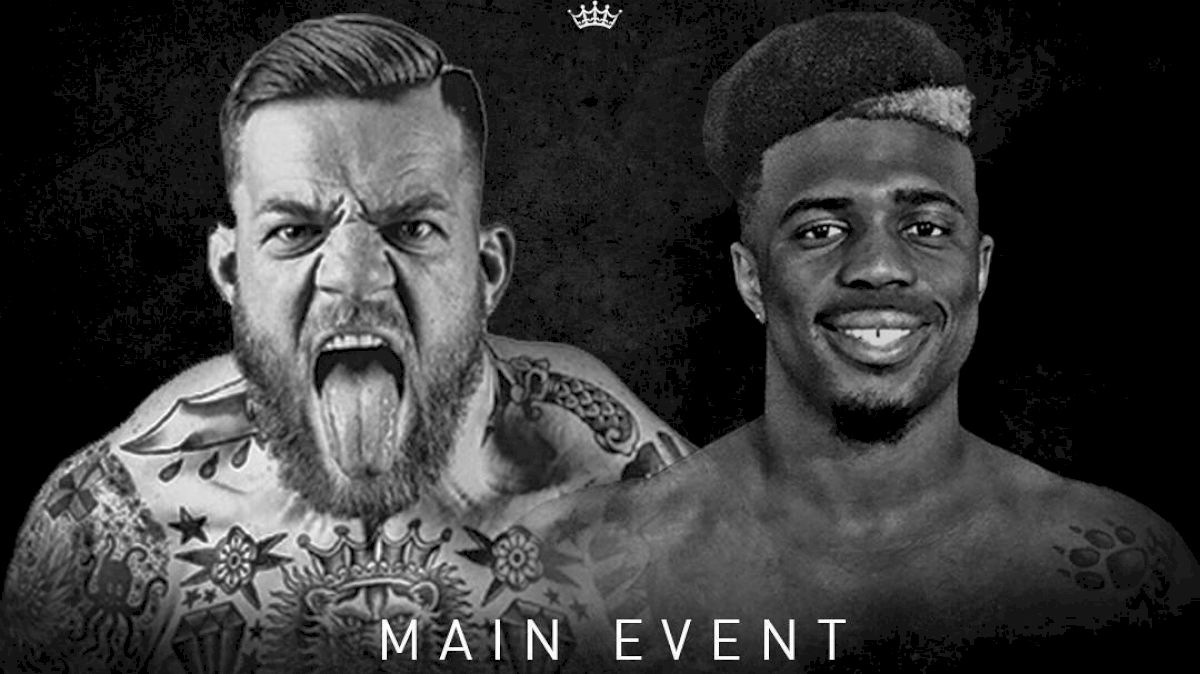 Enter Ohio Combat League. The newest Midwest MMA promotion is here, and FloCombat is lucky enough to be the exclusive streaming service of their inaugural event this Friday night.
Ohio Combat League 1 takes place at Express Live! in Columbus, Ohio. The fun kicks off at 8 PM ET and features both professional and amateur action.
Watch Ohio Combat League 1 LIVE on FloCombat
The night's headliner is a middleweight bout between Travis Davis and Tavae Lewis. An undefeated professional boxer, Davis has fought the who's who of Midwest talent. The 31-year-old will be fighting at home, as he trains out of Ronin TC in Columbus.
His opponent, Lewis, will look to make it four wins in five fights, as he travels from Illinois to take on Ohio's Davis.
Luckily for viewers, Lewis isn't a fan of leaving the decision up to the judges. In five pro bouts, Lewis has only gone the distance one time. In his last outing, the 27-year-old Sabens MMA product defeated Brian Holstein by first-round armbar.
The co-main event is an equally as intriguing matchup, pinning top welterweight prospect Isaac Steele against former Colosseum Combat champion Aaron Highbaugh.
It's been a long time coming for Steele, who has been out of action for over 14 months. His only professional loss has come at the hands of UFC veteran Jonavin Webb back in 2016. Since that time, Steele has not lost a bout, defeating Oliver Vadnais and Chris Petty inside the distance.
Highbaugh, 31, has had a rollercoaster MMA career thus far. Kicking off his pro tenure at 6-0, Highbaugh lost three straight fights inside the distance heading into Colosseum Combat 47 in 2018. With his back up against the wall, Highbaugh returned to form, choking out Tavae Lewis in the second round.
Also scheduled for Friday's top-notch event includes a lightweight bout between Devoniere Jackson and Jake Miller, as well as a middleweight matchup between Lance Phillips and Ricco Ralston.
Watch Ohio Combat League 1 LIVE on FloCombat
Full Ohio Combat League 1 fight card:
Pro Middleweight Bout: Travis Davis vs. Tavae Lewis
Pro Welterweight Bout: Isaac Steele vs. Aaron Highbaugh
Pro Lightweight Bout: Devoniere Jackson vs. Jake Miller
Pro Middleweight Bout: Lance Phillips vs. Ricco Ralston
Pro Lightweight Bout: Carlos Garnett vs. James Pfeiffer
Amateur Featherweight Bout: Skyler Bray vs. Cody Kessinger
Amateur 195-Pound Catchweight Bout: Isaiah Margheim vs. Taylor Adair
Amateur Lightweight Bout: Tony Kirksey vs. Eric Wolfe
Amateur Featherweight Bout: Greg Johnson vs. Timmy Miller
Amateur Heavyweight Bout: Hank Keighley vs. Quinten Deal
Amateur Lightweight Bout: Cameron Sullivan vs. Tad Vela
Amateur Heavyweight Bout: Cameron Kinzig vs. Isaiah Brewer
Amateur Welterweight Bout: Jaleel Portis vs. Melvin Harris
Amateur vs. Featherweight Bout: Christian Shipe vs. Chris McMullen