UFC Fight Announcements: Daniel Cormier vs. Stipe Miocic 2, More
UFC Fight Announcements: Daniel Cormier vs. Stipe Miocic 2, More
A dozen UFC bouts were announced in the past week, including Daniel Cormier vs. Stipe Miocic 2. View our full roundup, including signings and releases.
May 7, 2019
by Nolan King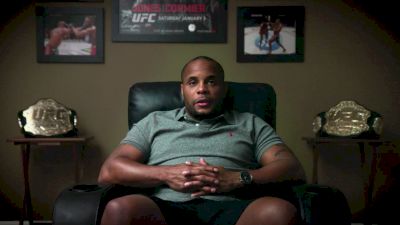 With fight announcements breaking each and every day, it's hard to keep track of all the hustle and bustle in the world of mixed martial arts. Daniel Cormier is set to face Stipe Moicic again, the Korean Zombie is back, and so much more. Miss any of them?
Luckily, here at FloCombat, we've got you covered. Here's a list of all of the UFC fight announcements that were put out by notable outlets across the world over the past week.Bouts are not confirmed by the UFC unless noted otherwise (*). Below, check out the matchup announcements as well as a bonus list of fighter signings and releases.
May 11 | UFC 237: Rose Namajunas vs. Jessica Andrade
Bantamweight Bout: With Said Nurmagomedov out, Carlos Huachin (10-3-2, 0-0 UFC) steps in to fight Raoni Barcelos (13-1, 2-0 UFC) - El Comercio Peru
June 1 | UFC Fight Night 152: Stockholm
Lightweight Bout: Danilo Belluardo (12-3, 0-0 UFC) vs. Joel Alvarez (15-2, 0-1 UFC) - per Sherdog
June 8 | UFC 238: Cejudo vs. Moraes
Women's Strawweight Bout: Yan Xiaonan (10-1, one no-contest, 3-0 UFC) vs. Angela Hill (9-6, 4-6 UFC) - per ESPN
June 22 | UFC Fight Night 153: Greenville
Welterweight Bout*: Bryan Barberena (14-6, 5-4 UFC) vs. Randy Brown (10-3, 4-3 UFC)
Featherweight Bout*: Renato Moicano (13-2-1, 5-2 UFC) vs. Chan Sung Jung (15-5, 4-2 UFC) - per Combate
Featherweight Bout*: Dan Ige (11-2, 3-1 UFC) vs. Kevin Aguilar (17-1, 2-0 UFC) - per ESPN
Lightweight Bout: Luis Pena (6-1, 2-1 UFC) vs. Matt Wiman (16-7, 10-5 UFC) - per Greenville News
June 29 | UFC on ESPN 4: Minneapolis
Light Heavyweight Bout*: Justin Ledet (9-2-0 1NC, 3-2 UFC) vs. Dalcha Lungiambula (9-1, 0-0 UFC)
Women's Strawweight Bout: Emily Whitmire (4-2, 2-1 UFC) vs. Amanda Ribas (6-1, 0-0 UFC) - per Combate
Light Heavyweight Bout: With Roman Dolidze out, Eryk Anders (11-4, 3-4 UFC) steps in to fight Vinicius Moreira (9-2, 0-1 UFC) - per AL.com
July 6 | UFC 239: Jones vs. Santos
Women's Strawweight Bout*: Claudia Gadelha (16-4, 5-4 UFC) vs. Randa Markos (9-6-1, 5-5-1 UFC) - per ESPN
August 17 | UFC 241: Cormier vs. Miocic II
Heavyweight Bout*: Daniel Cormier (22-1, one no-contest, 10-1, one no-contest UFC) vs. Stipe Miocic (18-3, 12-3 UFC) - per ESPN
---
UFC Signings:
Carlos Huachin – Bantamweight (10-3-2) – Inka FC 29
Danilo Belluardo – Lightweight (12-3) – Venator FC
Zarah Fairn Dos Santos – Women's Featherweight (6-2) – Ladies Fight Night
Khadis Ibragimov – Light Heavyweight (8-0) – M-1 Challenge
---
UFC Departures:
Nick Roehrick – Light Heavyweight (7-1, 0-1 UFC) – Released, Signed with V3Fights
Magomed Bibulatov – Flyweight (14-2, 1-2 UFC) – Released, Signed with ACA