Vince Morales Says He'd Destroy The UFC Debut Version Of Himself
Vince Morales Says He'd Destroy The UFC Debut Version Of Himself
Heading into Saturday's UFC Ottawa, UFC bantamweight Vince Morales isn't the same fighter he was eight months ago.
May 4, 2019
by Nolan King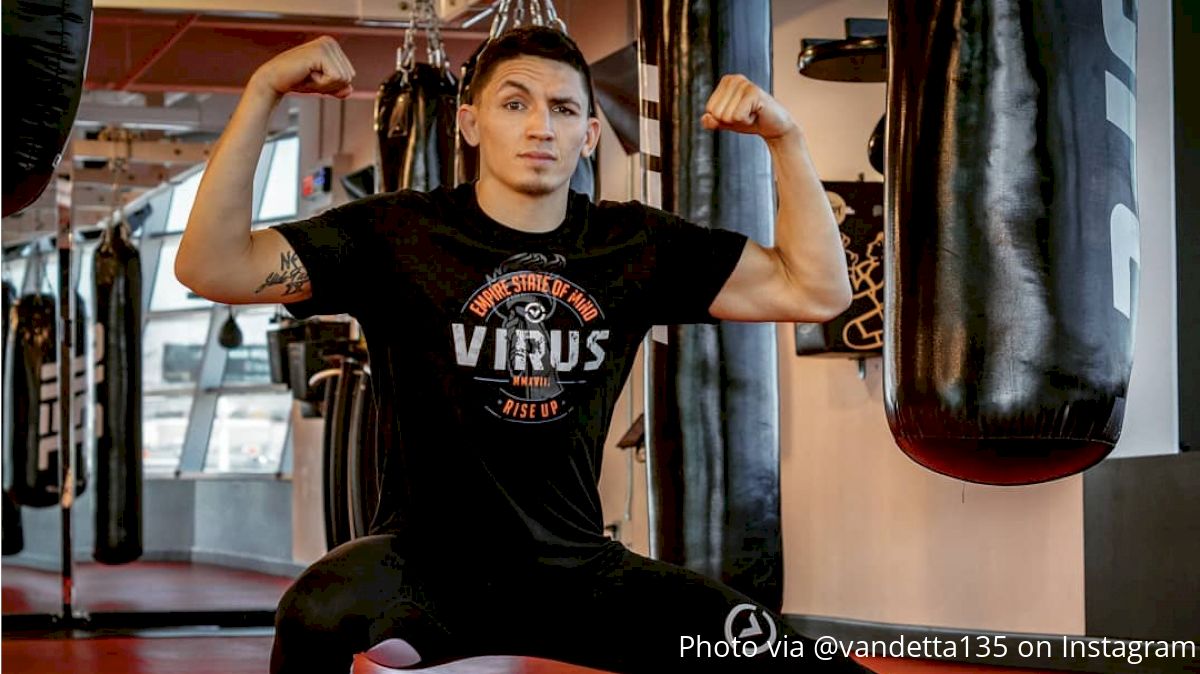 UFC bantamweight Vince Morales isn't the same fighter he was eight months ago—at all.
In his promotional debut at UFC Shanghai in November, Morales took a short-notice bout against surging Chinese prospect Song Yadong. While Morales had his moments late in the fight, Yadong was victorious when the dust settled and the judges' scorecards were read.
Since the loss, Morales has gunned for improvement. So much so, "Vandetta" packed up shop and moved to Las Vegas with coach (and former UFC veteran) Tony Fryklund. Settling in the Sin City, Morales began training at numerous MMA meccas in the area, including Xtreme Couture, 10th Planet, and, most often, the UFC Performance Institute.
"It's been great," Morales told FloCombat. "The majority of it has been at the Performance Institute, which is awesome. It blows me away really. There are a whole bunch of departments that are dedicated to making each athlete the best they can be."
In addition to upgrading his training, Morales is on the verge of a new venture as well.
"Me and my coach came across the opportunity to start a gym out here," Morales said. "My head coach Tony Fryklund is the one taking the reins on that. I'm just helping out coaching a few classes. It's going to be called Ultimate Performance Athletics."
Ahead of Morales's sophomore appearance Saturday night at UFC Fight Night 151 in Ottawa, the Oregonian heavily reflected on what exactly went wrong in his debut outing. Morales believes his issues were more mental than physical.
"Going into that fight, I felt great and had a great camp," Morales said. "I was sharp and the warm-up was awesome. In the cage, I looked over at him and was like, 'Ahh, he's bigger than he was at weigh-ins. Just don't get starched and prove you belong here. This is the highest level. You're good.'
"I just let him take control too much. I came on too late. If we had a couple more rounds or I had gotten going sooner, it probably would have had a different outcome."
Saturday night, standing across the cage from Morales will be surging Canadian bantamweight Aiemann Zahabi. Morales knows the brother of esteemed MMA coach Firas Zahabi will be yet another difficult test.
"He's a real tough guy," Morales said. "He seems like he's pretty good everywhere, so that's what we're prepping for. We're trying to make sure that we're ready to fight the best opponent in all areas. I think we're going to have a pretty exciting fight."
The 28-year-old bantamweight believes UFC fans will see a totally new fighter in Ottawa. He not only sees a victory in his crystal ball, but a finish as well.
"I feel like you're going to see a new me out there," Morales said. "If it was 'this me' fighting 'that me' from November 24, I'd smash that guy.
"If it goes the way I think it should, I should be able to break him sometime in the second round. He could be tougher and we could be going to the third. I'm prepared for that as well. But with my approach, he's breaking somewhere in that second round."