Gilbert Burns: Winning Fights In Training Camp? No Big Deal
Gilbert Burns: Winning Fights In Training Camp? No Big Deal
Gilbert Burns discusses his recent grappling match vs. Gleison Tibau, his upcoming fight vs. Mike Davis at UFC on ESPN+ 8, and more.
Apr 26, 2019
by Daniel Vreeland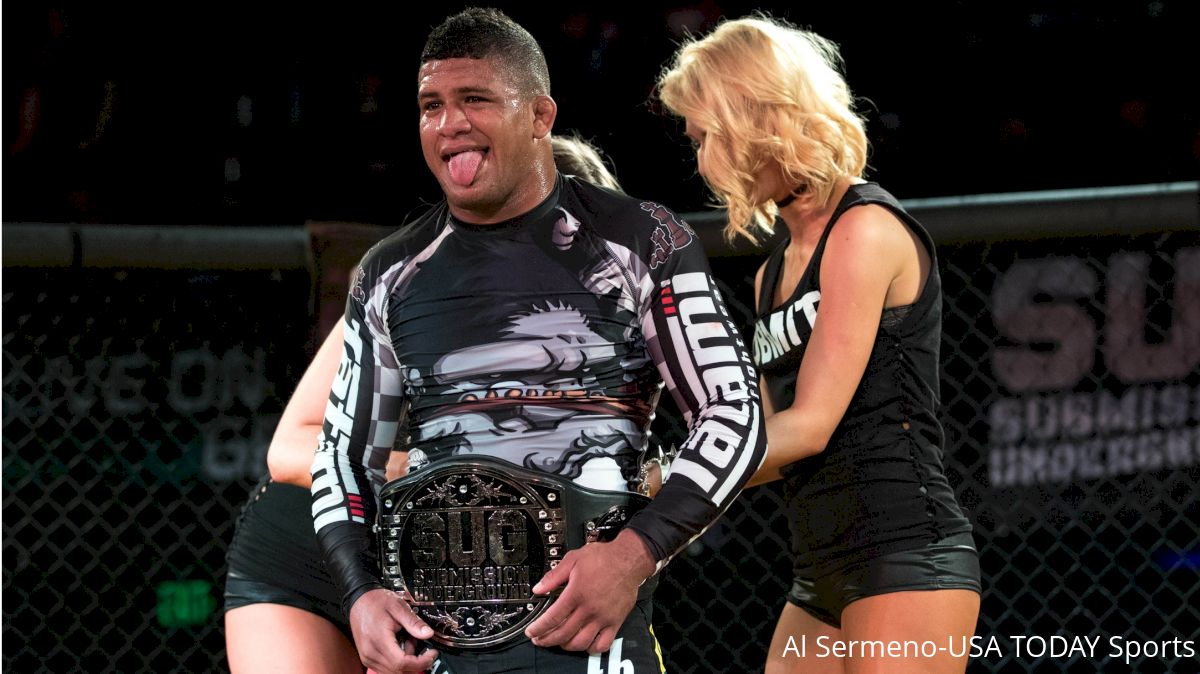 When most fighters get that date for their next fight, the vast majority of them lock in, shutting out the usual distractions, tightening their diet, and focusing the specificity of their training. UFC lightweight Gilbert Burns, however, has never been one to stop doing what he loves. Even in the thick of his training camp for a hometown fight at UFC on ESPN+ 8 in Sunrise, Florida, Burns found time to compete in a grappling match at Titan FC 53.
The bout came together due to a impromptu meeting with the company owner while Burns' brother was fighting on another of his cards. Herbert Burns was fighting on Titan FC 51 in Kazakhstan, and Gilbert ran into Lex McMahon on his way backstage.
"I know Lex [McMahon], the owner of Titan FC," Burns told the Top Turtle MMA Podcast on FloCombat. "He gave me a couple of names, one of them being Gleison Tibau."
The UFC experience of Tibau, paired with his grapple-heavy style, made him a great fit for Burns. And although some fighters might worry about having enough time to focus and the ability to stay healthy, Burns thinks the experience is important for him as he nears competition.
"That was good experience—getting a submission in the last couple minutes of the fight," he said. "It was good experience, I like to be able to improve, to get better, to see my mistakes."
While he prefers getting some of that experience in before he has a big fight, he does have a timeline that he meets strictly. Too close to the fight, and he doesn't feel like he has the time to properly prepare.
"So the thing that I do, with my UFC fights, is that I need like at least six weeks," Burns shared. "And when he gave me the date, I was like, 'Okay, six weeks… I was ready to go."
With all of this grappling experience under his belt as he gets ready for the fight, you might think the game plan is simple, especially given that he fights pressure-striker Mike Davis. However, Burns left the game plan opened-ended, noting that all his work with Henri Hooft has made him feel more comfortable than ever.
Listen to the full interview embedded above for that and much more.