Blue-Chip Wrestling Prospect Romero Cotton Added To Bellator 221
Blue-Chip Wrestling Prospect Romero Cotton Added To Bellator 221
Blue-chip wrestling prospect Romero Cotton will return at Bellator 221 in Chicago against a five-fight veteran.
Apr 16, 2019
by Nolan King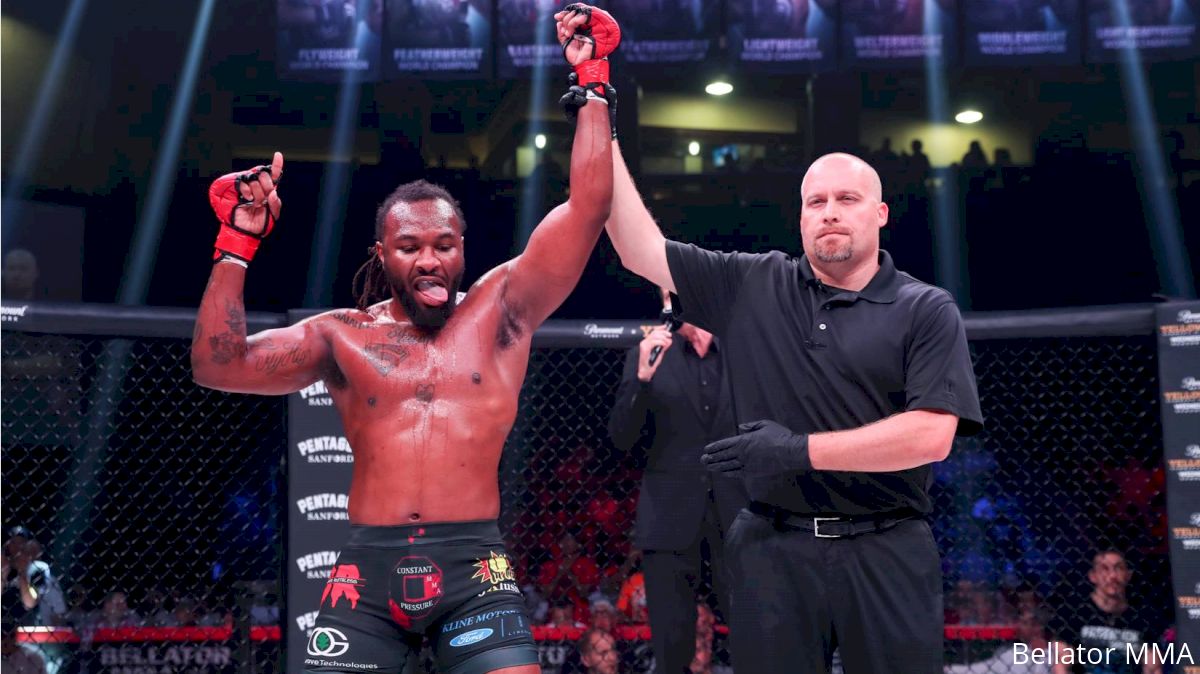 Undefeated Bellator MMA blue-chip wrestling prospect Romero Cotton (3-0) is back.
The former University of Nebraska at Kearney wrestling standout will return at Bellator 221 in Chicago, promotion officials confirmed to FloCombat on Monday. Cotton will square off with "Monster" Matt Paul (3-2) as part of the preliminary portion of the May 11 card.
Competing in all three of his professional bouts under the Bellator MMA banner, Cotton has won each bout by a different method. After winning via decision in his debut at Bellator 181, Cotton returned to the cage at Bellator 195 to submit Justin Reeser with a rear-naked choke.
In his last outing at Bellator 204, Cotton showed his striking improvements, TKO-ing his opponent Willie Whitehead in the first round with knees from the clinch. Cotton will look to make it four-for-four in Chicago.
Cotton's MMA success comes on the heels of a phenomenal college wrestling career. The NCAA Division II national wrestling champion won three national titles at 197-pounds. Compiling a 66-10 record, Cotton earned four All-American nods.
Bellator 221 already featuring the likes of champion versus champion bout between 155-pound king Michael Chandler and 145-pound strap-holder Patricio "Pitbull" Freire. A Bellator MMA Welterweight Grand Prix semi-final is slotted as the co-main event, pitting Douglas Lima against Michael "Venom" Page.