Randy Costa Brings Fallen Friend With Him Into UFC Debut
Randy Costa Brings Fallen Friend With Him Into UFC Debut
While MMA is an individual sport, Randy Costa won't step into the UFC cage alone on Friday—he's taking Devin Carrier with him.
Apr 12, 2019
by Nolan King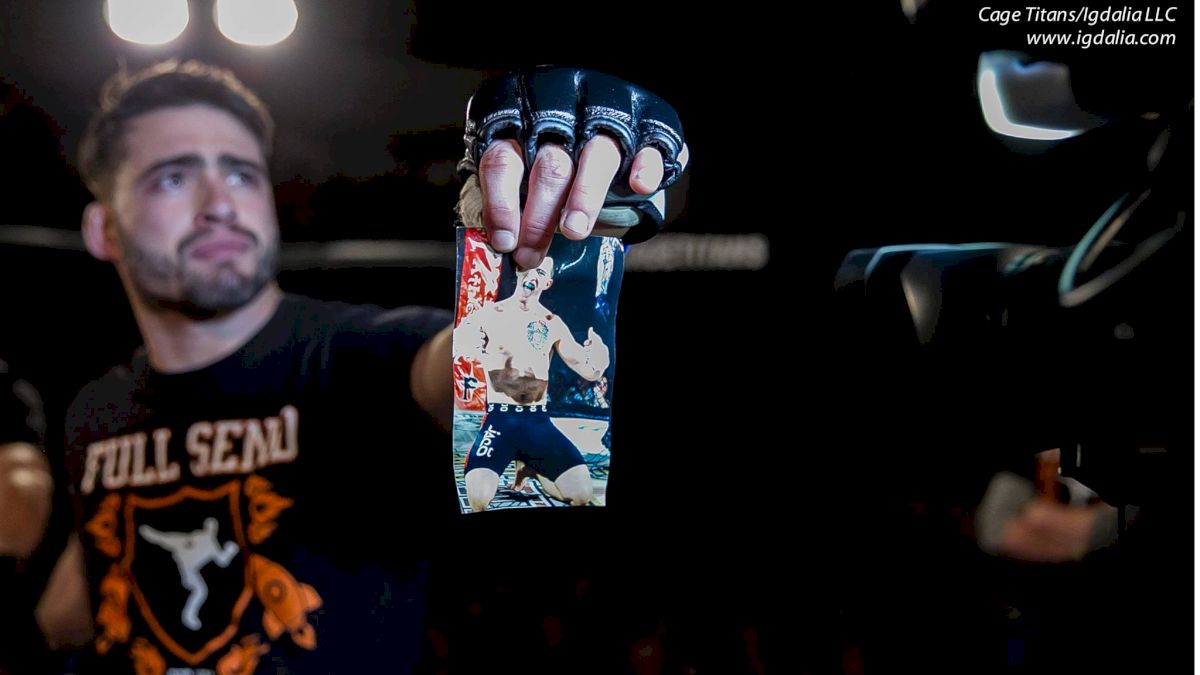 Saturday's UFC 236 card in Atlanta features the debut of FloCombat veteran Randy Costa. The Joe Lauzon underling will be taking on high-action striker Brandon Davis in the opening fight of the night.
While MMA is often viewed as an individual sport, when "The Zohan" steps on the scale to weigh-in on Friday, he won't be alone.
In fact, Costa won't be alone for any of his UFC fight week activities—not even when the cage door closes. Motivated by a fallen friend—his best friend—Costa is fighting for something bigger than himself.
Devin Carrier was only 21 years of age when he tragically lost his life in a car accident. Costa is making sure his memory is never forgotten.
On Aug. 6, 2016, Carrier was driving on Route 140 in Massachusetts when his 2010 Honda Civic crashed into a tree. Despite the best efforts of first responders, Carrier was later pronounced dead.
Carrier's passing was devastating for Costa. The two weren't just tightly knit in everyday life, but inside the gym as well. Both men were training at Lauzon's MMA and kicking off professional careers they believed would take them to the biggest stage of them all: the UFC.
Randy Costa is making sure Devin Carrier is never forgotten.
"I'd be doing not only myself a disservice, I'd be doing his family a disservice and everyone who knew him a disservice [not to talk about him]," Costa told FloCombat. "The position that I'm in, I'm building onto a platform where I can make his memory live even further than we thought it would."
Wrapping up his amateur career in 2014, Costa didn't fight again until 2018. Health-related issues kept him out of action. At 19 years of age, the situation wasn't the easiest for Costa to deal with. Carrier's support and friendly prodding helped Costa see the light at the end of the tunnel.
"Devin was around for the better part of my layoff," Costa said. "That motherf*cker would text me every day telling me I'm a pu*sy because I'm not fighting. Now to be able like, 'Hey, man, f*ck you—I'm fighting now.' That's really cool. Plus, I fought my debut a year ago, and now I'm in the f*cking UFC. Less than one f*cking year."
Accompanying all of the ball busting that would have transpired between the two friends, Costa knows if Carrier was still physically around, he would be one of his strongest supporters.
"He'd be so f*cking happy if he were here," Costa said. "Now that I have a place where I can go on TV or national media and hold his picture and hold is memory alive, I can say, 'Hey, this is my boy.'"
On April 12, Costa will walk to the scale and perform what has become a pre-fight ritual of sorts. He'll take his friend with him, and show a picture to the world.
"Memories fade. People fade. It's just the way it is," Costa said. "But we're going to try to delay it for as long as we can. Regardless of how the fight goes on April 13, on April 12, I'm going to weigh in. And I'm going to have his picture with me. That picture. Once that picture is taken, that picture is there."
"Devin and I made it to the UFC. Period."