Contender Series Targets Former Penn State Wrestler Jimmy Lawson
Contender Series Targets Former Penn State Wrestler Jimmy Lawson
Penn State wreslter Jimmy Lawson is in the works for a bout on the upcoming season of Dana White's Tuesday Night Contender Series this June.
Apr 5, 2019
by Nolan King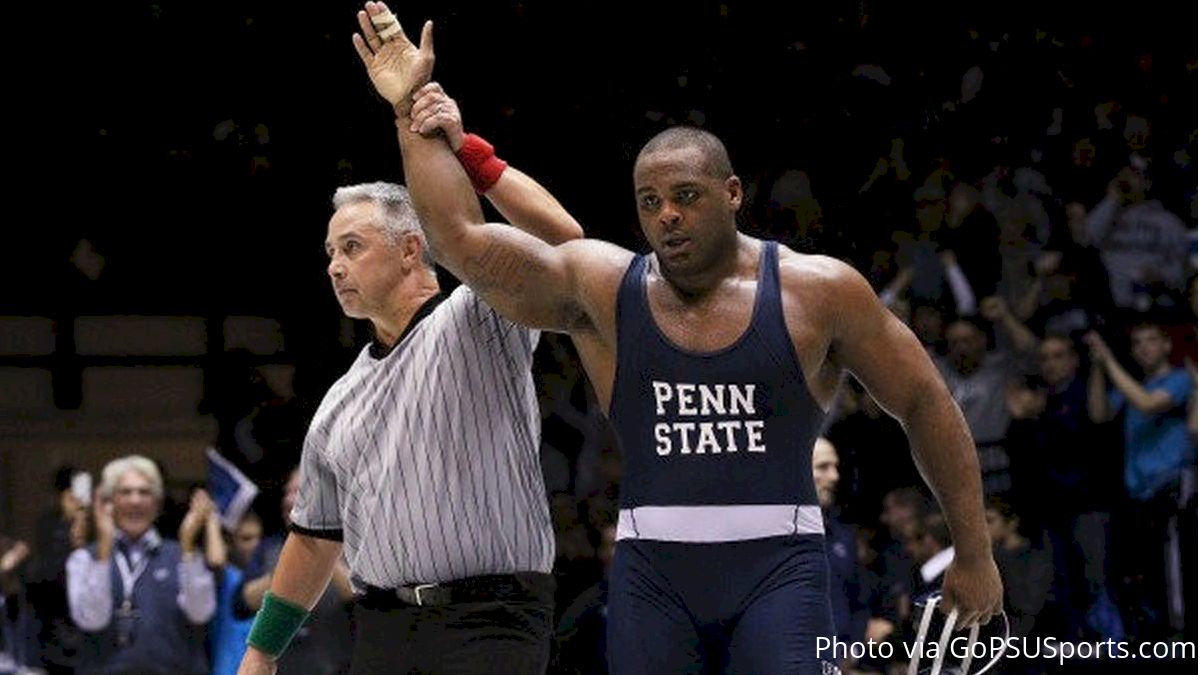 Former Penn State University wrestling heavyweight Jimmy Lawson has ventured into the sport of mixed martial arts.
New Jersey's Lawson is in the works for a bout on the upcoming season of Dana White's Tuesday Night Contender Series on June 18, multiple sources tell FloCombat.
With that, there's a caveat. Never having competed in a mixed martial arts bout—professional or amateur—Lawson will have to first win on April 26. Lawson (0-0) will be taking on Said Sowma (1-1) at Titan FC 54 in Fort Lauderdale in front of UFC President Dana White, the promotion confirmed to FloCombat.
The UFC don will be at the Titan FC 54 event, scouting the card for Contender Series and beyond. With a win, Lawson will solidify his spot on the summer series.
This is not the first time a fighter has had to fight for a regional promotion while knowing of a Contender Series bout down the line. Last year, prospects Bevon Lewis and Maycee Barber were in a similar situation, taking bout for LFA while knowing, with a win, they'd fight weeks later in Las Vegas.
One of the best heavyweight wrestlers the state of New Jersey has ever seen, Lawson was one of the highest-rated recruits when he graduated high school. He was the first three-time champion in New Jersey since the 1940's and won a freestyle senior national championship as well.
Despite his massive success in wrestling, Lawson, who was a four-year letterman in two sports, made the decision to play football at Monmouth University.
After two seasons playing defensive lineman at Monmouth, Lawson transferred to Penn State University to wrestle. In his senior year (2015), Lawson was an NCAA semifinalist at heavyweight.
The UFC is targeting Lawson for the June 18 installment of Contender Series, but it won't be the first time he's put on the gloves. He's been training mixed martial arts for about one year's time, at American Kickboxing Academy (AKA) in San Jose, California.
Training alongside the likes of Daniel Cormier, Cain Velasquez, Luke Rockhold, and Justin Willis, Lawson could be the dark horse on this summer's season 3.