Another Bellator MMA event, another blue-chip wrestling prospect ready to show the world he can fight.
Friday night, University of Missouri wrestling product Johnny Eblen (4-0) makes his promotional debut when he takes on Chauncey Foxworth at Bellator 218 in Thackerville, Oklahoma.
During his time wrestling in college, Eblen never viewed fighting as a goal. Once his collegiate career came to an end, Eblen looked to enter the "real world" by getting a blue-collar job.
"It just kind of presented itself," Eblen told FloCombat. "I was always interested in fighting, but I didn't really know how to go about it. After my wrestling career, I was just focusing on my next career. I didn't know exactly what it was going to be. I ended up going to South Florida for a paving job. I was doing estimating."
While in Florida, Eblen would enter the realm of MMA through a human portal—renowned American Top Team wrestling coach Steve Mocco.
"When I was down there, I met up with Steve Mocco because we both coached high school wrestling down here," Eblen said. "I coached at American Heritage Delray, and he has a little camp at American Top Team—Mocco Wrestling.
"I ran into him one day when we were both coaching the same kid. We ended up wrestling, and he was like, 'Hey man, you're a great kid. You're pretty damn good and should come to the gym.' So, basically, he got me coming in the gym, and eventually, I quit my job and started fighting."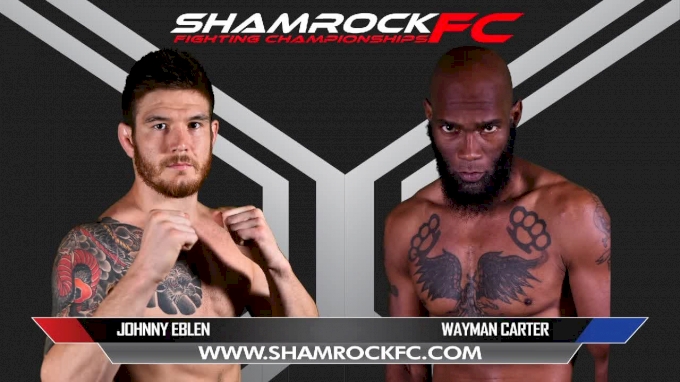 Unlock this video, live events, and more with a subscription!
Get Started
Already a subscriber? Log In
Following a three-fight amateur career, Eblen turned professional. The 185-pounder wrecked house at top Midwest regional promotion Shamrock FC, ending all four of his pro bouts in the first round.
The brief, dominant scraps caught the eyes of the Bellator MMA brass, who promptly offered Eblen a contract.
"I felt like it was a good choice," Eblen said. "They do like to find wrestlers. They give them decent fights to work them up. They're not just throwing them to the wolves [or] whatever. I just thought it was a good promotion to sign with—I like the way they do business."
Focused on his promotional debut, Eblen calls Foxworth his "toughest test to date." With that, Eblen believes he'll pass with flying colors.
"I think I have more tools in my tool belt, and that's going to be present in the fight," Eblen said. "I think you're going to see a finish."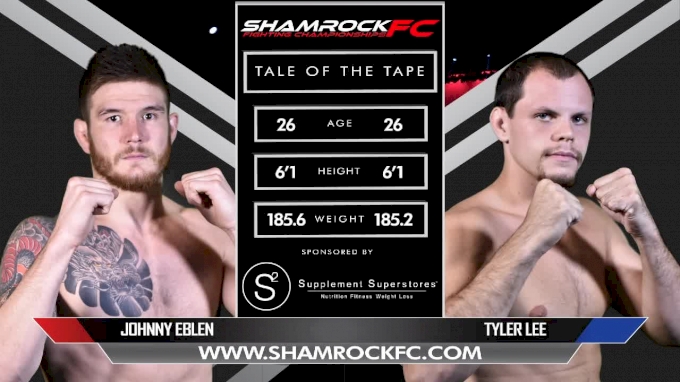 Unlock this video, live events, and more with a subscription!
Get Started
Already a subscriber? Log In
Take your stereotypical vision of a wrestler inexperienced in mixed martial arts, and throw it out the window. Eblen comes to finish fights.
"I go in there to finish the fight as quickly as possible," Eblen said "You don't get paid by the minute, you get paid to show up and win. I show up and I'm trying to get out of the f*cking cage as quickly as possible.
"Obviously yeah, fans like finishes and promotions like finishes, so it works out well for everybody if I just go in there and finish the guy."
The 28-year-old middleweight says didn't climb aboard the Bellator MMA bandwagon to mess around. No surprise: He's going for gold.
"I signed with this promotion to become a world champion for Bellator," Eblen said. "Whether it's the end of this year, next year, whatever. I'm more just concentrating on each fight and each day of training camp. I just take it day-by-day and fight-by-fight. Wherever I go, I go."