Mike Grundy Wrestling For A Nation At UFC London
Mike Grundy Wrestling For A Nation At UFC London
UFC featherweight newcomer Mike Grundy discusses the importance of wrestling to him and his hopes of putting the United Kingdom's wrestling on the map.
Mar 14, 2019
by Daniel Vreeland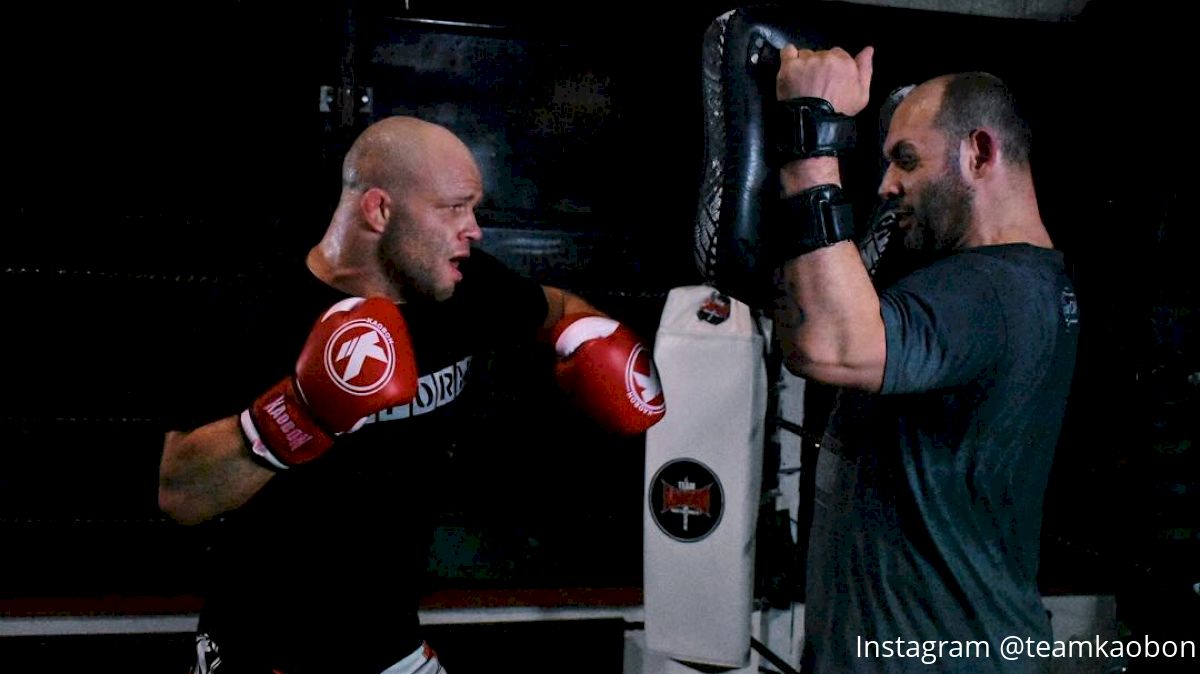 The stereotype is well ingrained in the fabric of MMA; English fighters can't wrestle.
It's not a blanket statement that rings true across the board, but it's one that comes from the majority of early UK-based pioneers having a striking-heavy background before getting into the sport. Although Dan Hardy and Michael Bisping started jiu-jitsu at a young age, it was their hands that got their names onto the marquee.
Now, a new face to the UFC is looking to change all that. Mike Grundy makes his debut this weekend at UFC Fight Night 147 in London. Grundy, a wrestler since just after he could walk, says he knows the slight on his countrymen.
"I know we've gotten a lot of commentary, a lot of people that have said the UK has no wrestling," Grundy told the Top Turtle MMA Podcast on FloCombat.
But Grundy has always known deep down that he could be the one to change that—just as long as he could get a shot with the world's biggest promotion.
"That's kind of what I wanted when I got to the UFC," Grundy said of bearing the flag of wrestling for the UK. "I could get to the UFC and show off that the UK does have some wrestlers."
Grundy now finds himself in a division that sports a fair number of high-level wrestlers. The featherweight division rankings include such strong wrestling bases as Frankie Edgar, Mirsad Bektic, Darren Elkins, Zabit Magomedsharipov and Alexander Volkanovski, among others. This fact is not lost on Grundy, who relishes the chance to run into any or all of these names.
"That's good. That's what I want: to get up against these guys and show that the UK can wrestle," Grundy said. "I want to get against these wrestlers and I want to show we can wrestle—I can wrestle—and build up the wrestling in my country."
While reaching the top for himself is the ultimate goal of Grundy, this secondary goal of improving the country's base is apparent.
"We can wrestle and it is a good way of getting kids into wrestling as well," he said. "If they have someone to kind of look up to and see that people can wrestle in the UK, (that's great)."
Grundy will attempt to take his first step towards being that person this weekend against Nad Narimani.