UFC Wichita's Beneil Dariush Credits Work With Vettori, Kelvin Gastelum
UFC Wichita's Beneil Dariush Credits Work With Vettori, Kelvin Gastelum
Beneil Dariush tells the Top Turtle MMA Podcast on FloCombat about his work with two larger, notable fighters ahead of UFC Wichita.
Mar 8, 2019
by Daniel Vreeland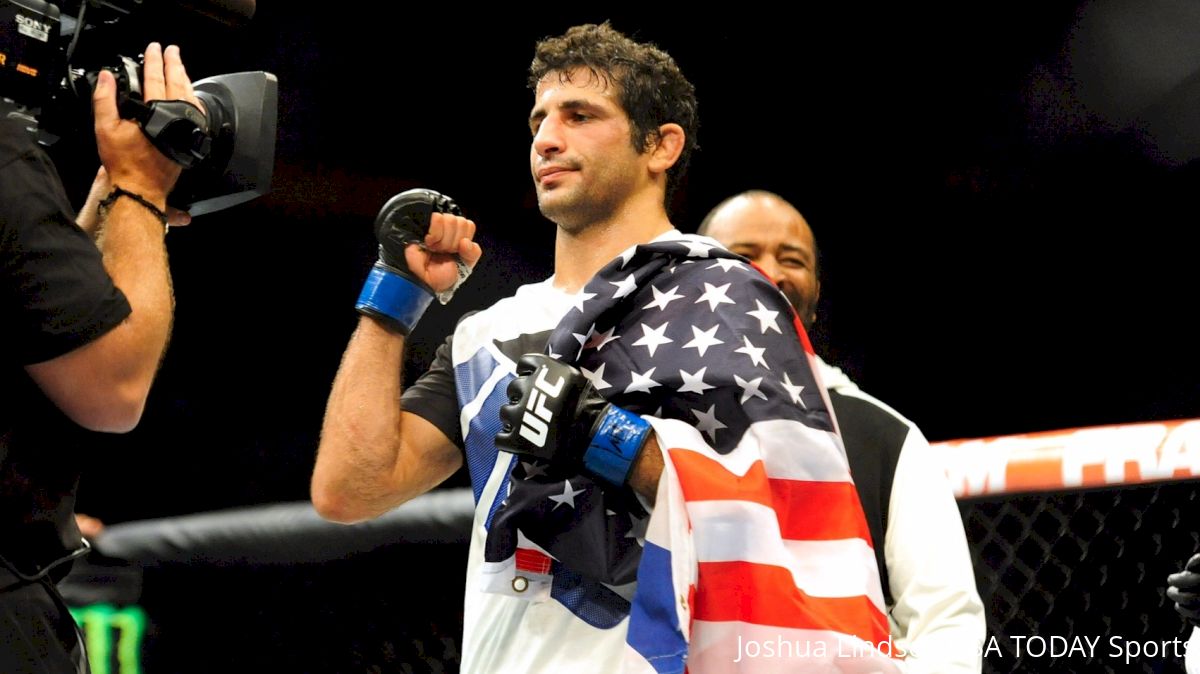 Although the amount of fighters going up a weight class seems to be climbing, there are still a number of them who are a standard deviation away from the average mass of their division-mates. Whether or not this is an advantage, it certainly has to be a consideration for their opponents.
Luckily for Beneil Dariush, he has the perfect system for dealing with it. Dariush faces off this weekend with Drew Dober, who despite being two inches shorter is significantly larger in terms of sheer size. As recently as 2018, Dober has found success at welterweight. Dariush, though, is used to squaring off with much bigger guys.
"One of the guys that helps me all the time is Marvin [Vettori]," Dariush said, referencing the Kings MMA middleweight. "He's just a beast of a man and I get to train with him on a regular basis."
In addition to Vettori, Dariush tries to make as much time as possible with Kelvin Gastelum, especially as Gastelum prepares for his upcoming title fight.
"Any opportunity to train with [Kelvin] I'll take it," said Dariush noting, "He does resemble my opponent."
With all of this work with middleweights, one might think that Dariush is avoiding guys his size, but he isn't always the one picking the larger sparring partners.
"Marvin calls me every day for training—he won't leave me alone... I try not to [spar the big guys]," he laughed. "But it tends to work out that way. I've got guys my size, but it just doesn't seem to work out that way."
Joking aside, Dariush is confident going into Saturday's bout at UFC Fight Night 146 in Wichita. Training with the big guys, as well as those roughly his size, has gone according to plan as he looks to make it two straight.
"I'm getting some of the best training that I've ever had. As far as being prepared, that's not going to be an issue," he said. "I have a lot of great training partners, man. Kings MMA...we have some of the best guys in the world. Just having those guys has been real helpful."