UFC 235: Din Thomas Breaks Down Tyron Woodley vs. Kamaru Usman
UFC 235: Din Thomas Breaks Down Tyron Woodley vs. Kamaru Usman
Din Thomas discusses the ins and outs of UFC 235's co-main event between Tyron Woodley and Kamaru Usman with the Top Turtle MMA Podcast on FloCombat.
Feb 28, 2019
by Daniel Vreeland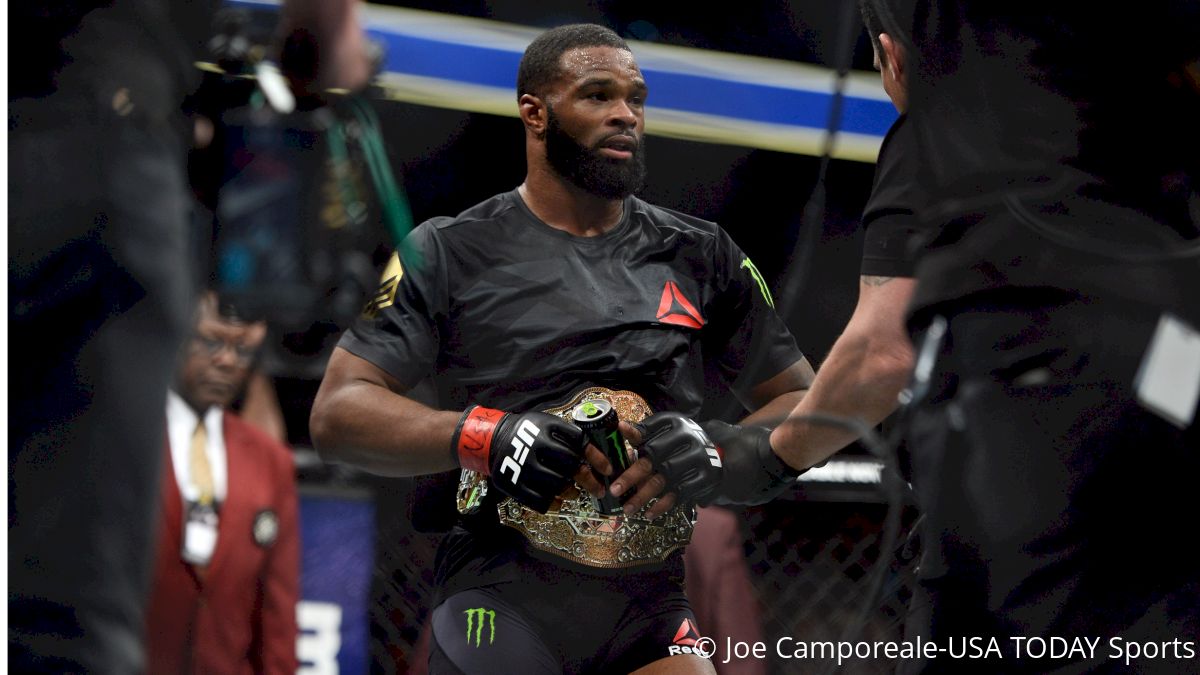 It's no secret that Tyron Woodley isn't getting any younger. At 36 years old (he turns 37 in April), Woodley is the second oldest champion in the UFC, with only soon-to-be-40-year-old Daniel Cormier as his senior. Despite that fact, Woodley doesn't seem to be slowing down. His recent performances against Demian Maia and Darren Till were convincing, dominant wins.
This weekend provides a completely new test though. Woodley steps in the cage Saturday at UFC 235 to take on Kamaru Usman— the first fighter he's faced in some time that has hints of the wrestle-boxer fight style Woodley has been perfecting.
The comparison between the two fighters is not lost on Woodley's head coach, Din Thomas, who says that he too sees a lot of Woodley in Usman.
"He kind of reminds me of a young Tyron," Thomas said.
And this is something Thomas has thought for a long time, as he's kept a close eye on Usman as well.
"I've always liked Usman," he said. "I've been following Usman since he won The Ultimate Fighter 21. I had to scout him back then."
In that time, he sees not just a lot of the same fight style, but a lot of the same physical and mental gifts that Woodley owns. However, he just doesn't see any of them at the same level that Woodley performs them to.
"He comes with a strong skill set. He's a good wrestler. He's smart," Thomas said. "He does his thing, you have to give him credit for that. I just don't think he's as good as Tyron in any area."
With all of that being said, Thomas continued to praise his star pupil's opponent. Usman's growth mentality and his ability to add new wrinkles to his game is yet another mirror to Woodley and part of what makes him so good.
"One thing I like about Usman is that he's always growing, he's getting better," Thomas said. "He's always trying to evolve as a fighter and learn new tricks as a fighter."
Even though each could serve as an analog for the other, Thomas says that it's important to compare them in a proper way. Although Usman might think that he's the new wave of this style, Thomas notes that the wave has not quite reached its crest yet.
"Usman will tell you he's the new breed of Tyron, but the way I see it, he's the old version of Tyron still," he said. "I think this weekend is when we get to prove it."