Anthony Martin Running On Ice Cream & Candy Ahead Of UFC Wichita
Anthony Martin Running On Ice Cream & Candy Ahead Of UFC Wichita
UFC lightweight-turned-welterweight Anthony Martin shares some perks of bumping up a weight class on the Top Turtle MMA Podcast.
Feb 22, 2019
by Daniel Vreeland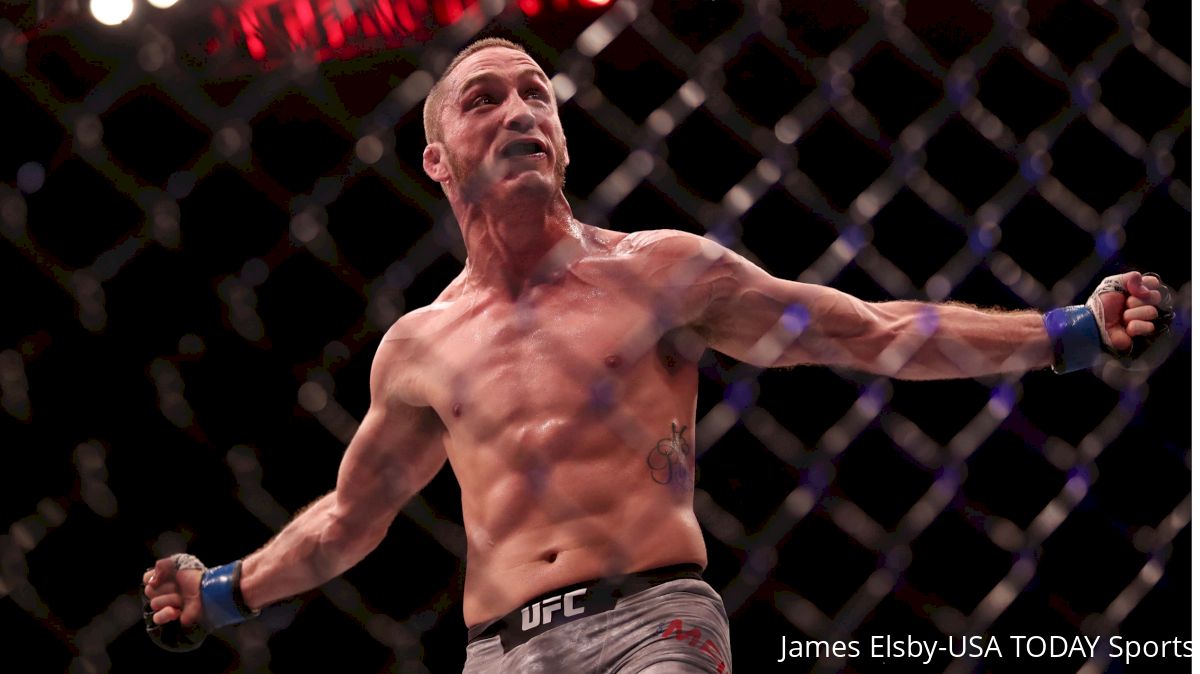 It's easy to find success stories of fighters going up in weight classes these days. The middleweight title is owned by a man who previously fought at welterweight, and half of the interim title picture in that division can say the same. Thiago Santos has moved up to light heavyweight and instantly found himself in the top 10.
Add Anthony Rocco Martin to the list of fighters who are reaping the benefits of some added pounds. Now 3-0 in the UFC's welterweight division, Martin has left behind the huge weight cut and feeling drained. While a lot of these fighters are seeing huge physical advantages, Martin says that his biggest benefit is the weight off his shoulders.
"I think [not worrying about weight] is a huge stress relief for me," said Martin. "And that's been the biggest change."
And when Martin says he's not worrying at all about his weight, he really means it. So much so that his coach was even starting to worry.
"Now I literally eat whatever I want," he said proudly. "My coach came out here last week and was chasing me around because I was eating ice cream and candy."
Although the effects of this are a little added weight, Martin still isn't worried. Even this close to his March 9 bout with Sergio Moraes in Wichita, Martin knows those extra pounds will come right off.
"I'm a little heavier now than I have been," Martin said. "I'm walking at like 186 (pounds) that's, like I said, eating ice cream, eating whatever I want. Honestly, whatever I feel like doing, I just do. I'm training hard, I feel good, and the weight will come off pretty easy."
The aforementioned ice cream and candy are near the top of the list on his new menu, but Martin also shared his biggest weight-cutting no-no that he now indulges in.
"Hitting McDonald's once in awhile," he said playfully.
Big Macs and candy aside, Martin knows the game should be more focused on a fighter's abilities and less on trying to lose weight. Something he wishes more young fighters knew.
"The game is too much around weight cutting," he said. "They cut that weight and they don't feel the same anymore."
Martin is back to feeling the same in the gym as he does in the cage, and he'll look to keep his streak going at UFC Fight Night 146 next month.