Mike Kimbel Says Bellator 215 Opponent John Douma 'Has Nothing To Lose'
Mike Kimbel Says Bellator 215 Opponent John Douma 'Has Nothing To Lose'
Rising Bellator bantamweight Mike Kimbel discusses his upcoming scrap vs. John Douma at Bellator 215 with FloCombat's Nolan King.
Feb 15, 2019
by Nolan King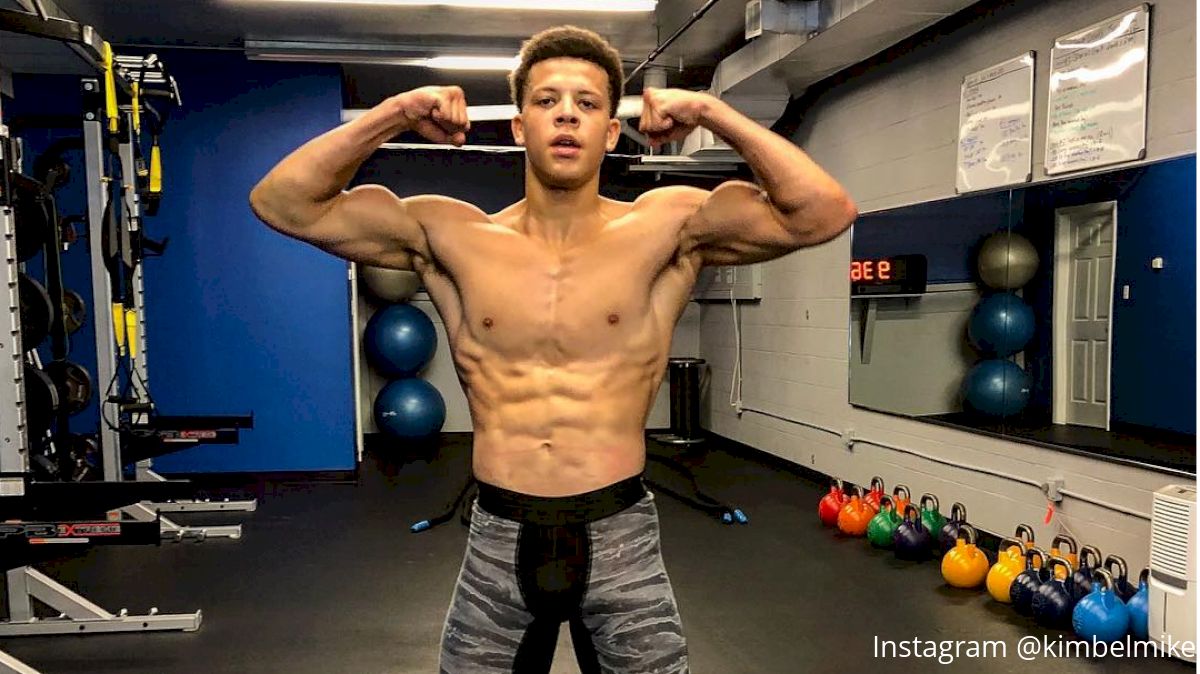 In a total of 69 seconds of professional competition time, Bellator MMA bantamweight Mike Kimbel has made quite the statement.
After slamming Geoffrey Then on his head in his pro debut, Kimbel was inked to an exclusive Bellator contract deal in early 2018. The sequel to his highlight-reel slam was even more jaw-dropping, as he picked up one of the fastest knockouts in Bellator history, ending opponent Alex Potts in just six seconds.
Friday night, Kimbel's next in-cage appearance will garner even more eyeballs. The 21-year-old Connecticut native will return to the Mohegan Sun Casino at Bellator 215—this time competing on the nationally televised main card portion of the event.
Whether it be dozens or thousands of eyes watching, in Kimbel's mind, a fight is a fight.
"I don't really have a [different] mindset," Kimbell told FloCombat. "The training is done. The work is done. And now it's time to show the final product on Friday night."
When the cage door closes, opposite Kimbel will be fellow New Englander John Douma (3-1). Despite rising through the New England regional ranks during the same timeline, Kimbel says he and Douma aren't very familiar with one another.
"I've never seen him compete live, but I think I might have seen him live at an event that we were both watching," Kimbel said. "I don't really know him. We have mutual training partners, but other than that I never knew him."
Despite entering the bout as the betting favorite, Kimbel isn't taking Douma lightly.
"He has nothing to lose," Kimbel said. "He's coming into my back yard, and he's not signed. He has everything to gain and nothing to lose. He's a good competitor and I'm happy to be able to challenge myself like I have in the past. I'm glad Bellator gave me the matchup.
"He's got good boxing and good wrestling. He's got good jiu-jitsu. When I put him out, it's going to be another feather in my cap because people are going to say, 'Wow, I didn't see that one coming.'"
All successful fighters come to the realization that with publicity comes doubters and questioners. Kimbel is not exempt from this mantra. His two pro fights have ended in such brief, destructive fashion it has thoroughly impressed audiences. However, it has also generated some to wonder what the full extent of his abilities is in all aspects of MMA.
"Many would agree that Bruce Lee is the greatest martial artist ever," Kimbel said. "Bruce Lee's thing was the martial artist who could utilize the fewest techniques and still get the job done is in that moment, the superior martial artist. I look at myself and say, 'That's all I needed to get the job done? Well, good.'
"I'm 21 years old. I'm going to be in this game for a long time. I'm going to constantly be improving and constantly be growing. Maybe, little by little, the world will see more and more. If someone is in there that takes that out of me, and I have to utilize that, OK. But until then, I'm just going to utilize what I need to utilize to get the job done."