John Douma Eager To Upset Mike Kimbel At Bellator 215
John Douma Eager To Upset Mike Kimbel At Bellator 215
John Douma tells FloCombat's Nolan King about his upcoming Bellator 215 showdown vs. Mike Kimbel and what it could mean for his career.
Feb 15, 2019
by Nolan King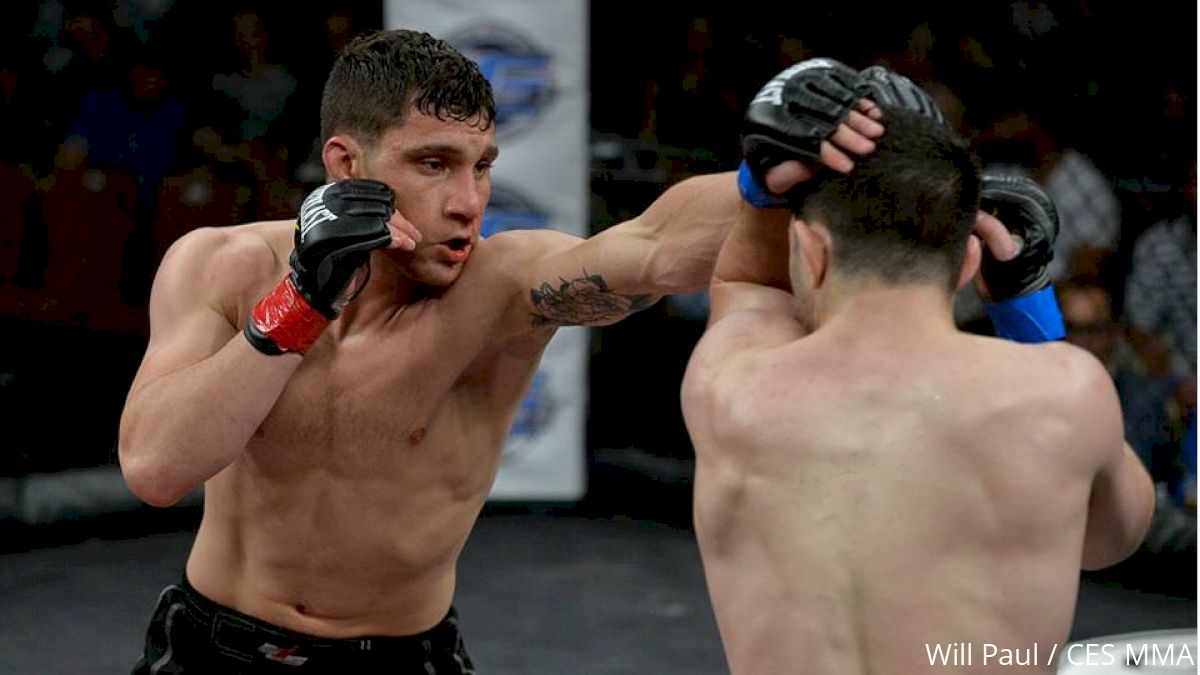 Friday night could prove life-changing for New England bantamweight John Douma (3-1).
The Rhode Island resident will travel west to the Mohegan Sun Casino in Connecticut to take on one of Bellator MMA's most highly touted prospects, Mike Kimbel (2-0). The two New England-based 135-pounders will collide on the main card portion of Bellator 215, airing live on Paramount Network.
It's been eight months since Douma last competed inside a cage. The 22-year-old Tri-Force MMA product was defeated at CES 50, losing to Adam Acquaviva by third-round TKO. The loss was the first of Douma's professional career.
"I'm grateful for that fight in a way," Douma told FloCombat. "When you're 3-0 and young, you get a big head and feel like nobody can touch you. I think I learned a lot about myself in that fight in ways I wouldn't have learned any other way. I went back and took a lot of time to work on it. I'm coming into [this] fight with a different mindset."
Going back to the drawing board, Douma began making the appropriate adjustments. Catching word of Bellator's return to New England, Douma threw his name in the proverbial hat. In swift fashion, Bellator accepted his inquiry, offering Kimbel.
"I was really surprised he was going to fight me, to be honest," Douma said. "I didn't really think he wanted that fight. We put our name in, and we knew he was looking for a fight. When they called back and said that he took it, I was pretty shocked. It's pretty awesome to be able to fight for such a big name like Bellator so early on in my career, but I think I'm ready for it."
Entering the bout, Douma expects to be overshadowed by Kimbel's recently found Bellator MMA stardom. In his Bellator tenure to date, Kimbel has knocked out two opponents in as many fights.
The devastating and explosive nature of the knockouts, paired with Kimbel's fluency in post-fight interviews, has made him a recognizable name in the world of MMA. Despite all of this, Douma isn't hardened by his opponent's success.
"I think the way they're pushing him is pretty exciting," Douma said. "Even back when they first signed him, it was optimistic for guys like me. I'm right there in the same boat with him. I looked at it like if this kid can get pushed like that (and I obviously think I'm better), then I can be pushed in the same way."