Vicente Luque Thinks Ranked Fighters Fear Him: 'They Think I'm A Risk'
Vicente Luque Thinks Ranked Fighters Fear Him: 'They Think I'm A Risk'
UFC welterweight Vicente Luque discusses his slow climb toward the UFC's rankings, his upcoming UFC on ESPN bout vs. Bryan Barberena, and more.
Feb 15, 2019
by Daniel Vreeland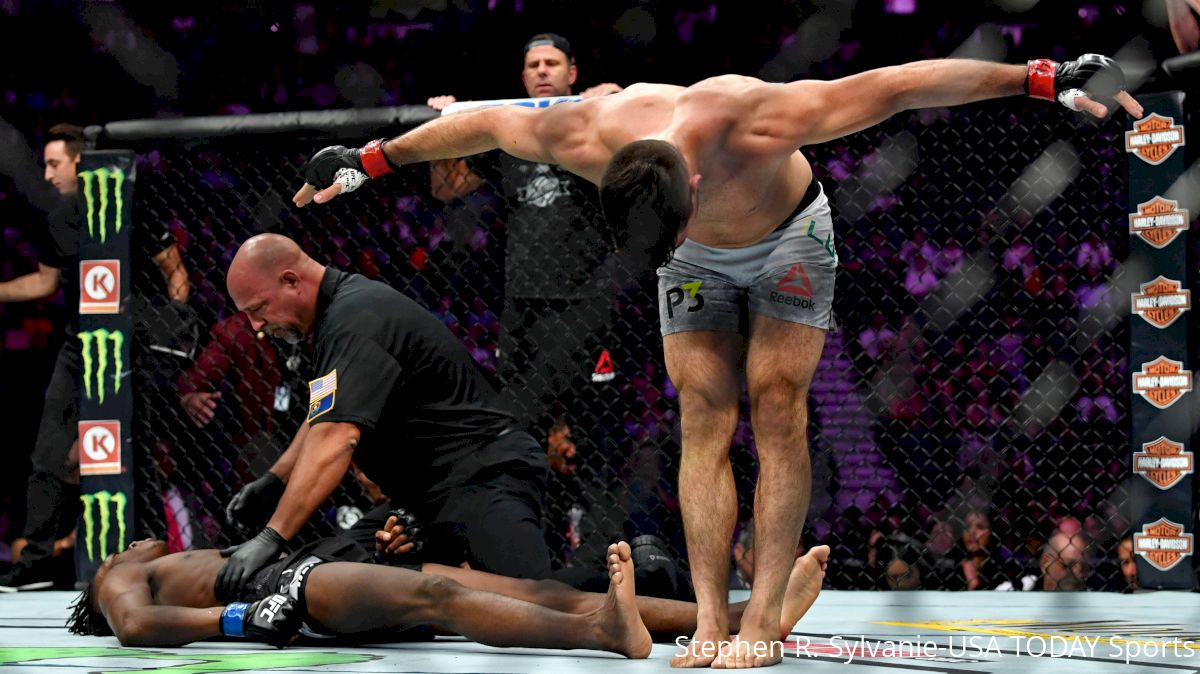 The welterweight division has quietly become one of the most stacked weight classes in the UFC. Not only is there an abundance of challengers at the top waiting for the next crack at champion Tyron Woodley, but there are a number of worthy fighters just on the cusp of getting that number next to their name.
Just ask Vicente Luque, who has won seven of his last eight fights, finishing his opponent in all seven of those victories. The one blemish on his record is a decision loss to the current No. 9-ranked Leon Edwards. Nevertheless, Luque finds himself on the outside of the top 15 looking in. He says that it's because he hasn't been able to nail down the right matchups so far.
"I'm pretty sure that [ranked guys] don't want to fight me," Luque said. "Because I don't have a number by my side, they think I'm a risk."
Luque feels that if he had a chance at some of those ranked fighters earlier, he'd be ranked by now. However, he feels that regardless of the matchups, he should probably have gotten to that point already. But he tries not to sweat it, as he knows they can't hold him back forever.
"The UFC is going to eventually have to give me a shot at those ranked guys," Luque said. "Eventually, there's no way these guys can continue running."
Luckily for Luque, he thinks his matchup this weekend is the ticket he's been craving. Although not ranked, this weekend's fight against Bryan Barberena on UFC on ESPN is one that holds quite a bit of weight.
"I think a fight with Barberena, after a win, is going to get me a ranked guy," said Luque, citing Barberena's quality win over Jake Ellenberger. "I think this is a great fight for me."
But it isn't just what the fight might mean for his career. This fight brings the style Luque loves.
"I love having the best fights that everybody [is] going to be crazy about," Luque said. "We're just going to go in there and try to knock each other out."
Whether or not he gets the knockout as he hopes, Luque thinks his fight is one the fans are going to enjoy regardless.
"I definitely see it as a stand-up war," he said. "Barberena, he's a tough guy. Watching his fights, he usually grows through the fight. He'll start up slow and his strongest round is the third round. So I definitely think it's going to be a great fight for the fans to watch."