Desmond Torres Ready To 'Cash My Lotto Ticket' At Bellator 214
Desmond Torres Ready To 'Cash My Lotto Ticket' At Bellator 214
Desmond Torres discusses the potential of moving up one (or two) weight classes and more ahead of his Bellator 214 showdown vs. Steven Ramirez.
Jan 24, 2019
by Nolan King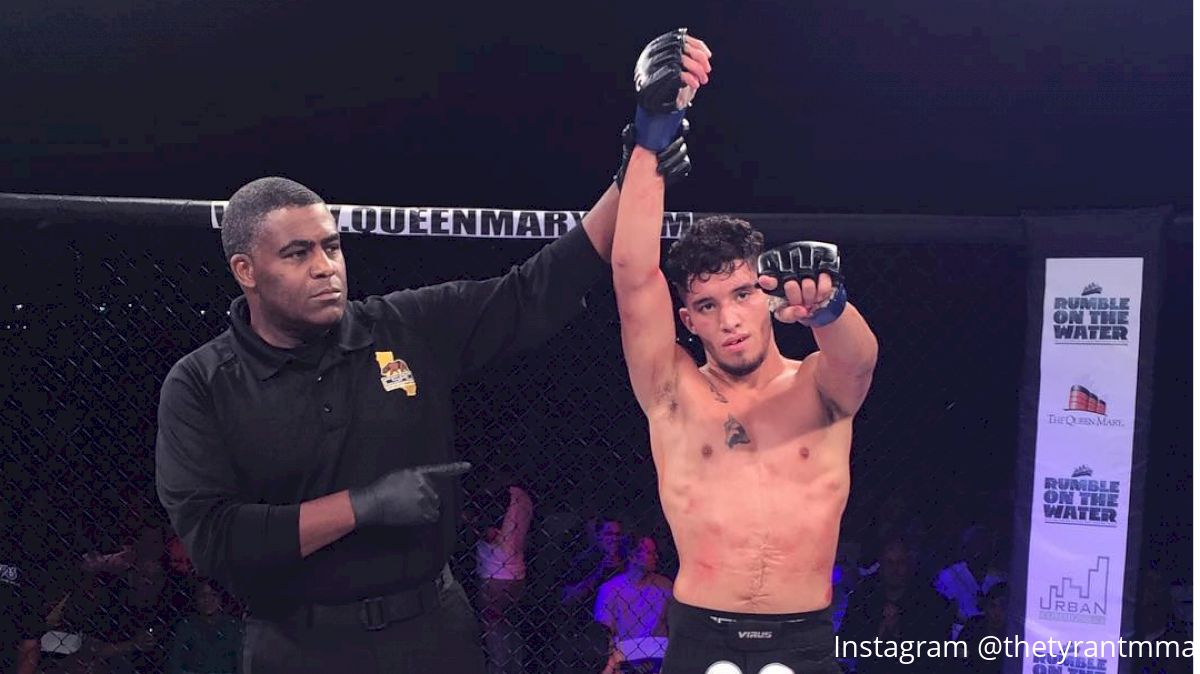 The UFC's flyweight division may be folding, but top 125-pound prospect Desmond Torres (5-1) isn't concerned. The lifelong martial artist has had the same goal for 12 years, and he doesn't plan on changing routes any time soon.
Inspired by his father's passion for combat sports, Torres began training MMA after going to see the movie "Never Back Down."
Years later, the Hawaii-born Virginia resident Torres went "all-in" on MMA. Fresh out of high school in Virginia, Torres moved into a fighter house in Maryland. Earning a tryout at a gym in New Mexico, Torres' career took an unexpected turn.
Being the big MMA fan he is, Torres recognized a familiar face while walking through the airport. As chance would have it, former UFC title challenger Joe Soto alongside his Coach Colin Oyama were traveling back from their fight against Rani Yahya. Torres decided to go say hello.
The rest is history.
The airport encounter was one of pure luck, but it shaped Torres' future forever. Not too long after chatting with Oyama, Torres began training at Team Oyama full-time. The 22-year-old flyweight says joining the Irvine, California, gym was one of the best decisions he's ever made.
"It's a smaller group of guys, but a closer group of guys," Torres said to FloCombat in an interview. "We have a lot of high-level guys here. Having guys like Chito Vera, Alex Perez, Joe Soto—they've been great to work with. The nice thing is that we're there for one goal."
The goal? MMA greatness.
As for the rumors of the end of the UFC's 125-pound decision, Torres isn't convinced.
"I think it's up in the air," Torres said. "I think they have one foot out and one foot in. If I need to move up to bantamweight, I have to show them that I can put on the same performance. If anything, I believe I might be better without the weight cut.
"I usually say, 'Size doesn't win fights. Fighters win fights.' Flyweight, bantamweight, sh*t, I'll even go to featherweight. A scrap is a scrap."
Jan. 26, Torres takes one step closer to a major promotion signing him. "The Tyrant" will take on fellow California-based scrapper Steve Ramirez (6-3) on the preliminary portion of Bellator 214 in Los Angeles.
"When I first came to California, I used to check out certain websites to see the top fighters in the area," Torres said. "I've been keeping an eye on Steven Ramirez since I got here. He's been a guy I've wanted to fight rising through the California rankings.
"He loves finishes and I love finishes," Torres said. "Everything from both of us is fun to watch. It should be a good fight. He's a southpaw with a big left hand and is pretty good off of his back. I'm looking at Ramirez as a very big opponent and I'm not taking him lightly at all. I'm coming in to cash my lotto ticket."