Nearing Contract's End, Ryan Bader Hopes To Finish Career With Bellator MMA
Nearing Contract's End, Ryan Bader Hopes To Finish Career With Bellator MMA
Bellator champion Ryan Bader discusses his expiring contract and more with FloCombat ahead of his Grand Prix finale vs. Fedor Emelianenko at Bellator 214.
Jan 24, 2019
by Damon Martin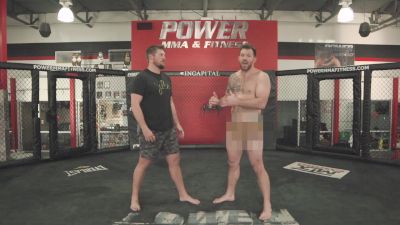 It's a good time to be in the Ryan Bader business.
Currently riding a six-fight winning streak, Bader is the reigning Bellator light heavyweight champion, and this Saturday night he has an opportunity to win the heavyweight title as well when he faces Fedor Emeliaenko in the main event of Bellator 214 in Los Angeles.
There has never been a two-division champion in Bellator's history, which only adds to the list of accolades Bader can accomplish with a win over the legendary Russian in the finals of the first ever Bellator Heavyweight Grand Prix.
After leaving the UFC to join Bellator in 2017, Bader has quickly worked his way through his initial six-fight deal, with only two fights remaining on his current contract ahead of the fight with Emelianenko.
While his focus is only on the fight ahead, Bader makes it clear he has no plans of going anywhere but back to Bellator, which is where he hopes to spend the rest of his fighting career.
"I think I have a couple fights left [on my contract]. We're trying to get [a new deal] done before this fight. Get it rolling. I'm happy with Bellator," Bader told FloCombat. "I want to stay at Bellator. But I'm about to become a two-division champion right here. We have been talking and it's time to get it done and move on to fighting out the rest of my career with Bellator.
"I'm happy. I'm happy with what we've got going on with this Grand Prix tournament. I'm happy with the way they've treated me so far. That's where we're at."
Bader has reinvented himself as one of the faces of Bellator since joining the promotion after spending nearly a decade as part of the UFC.
He grew up in front of the biggest audience in all of mixed martial arts after joining the UFC by way of The Ultimate Fighter following just seven professional fights.
Bader definitely endured more than a few ups and downs over the years spent competing inside the Octagon, but the final part of his run with the organization set up his new career with Bellator.
Since 2014, Bader has amassed an incredible 10-1 record overall while competing at both heavyweight and light heavyweight.
Now he's excited about his future with Bellator as he looks to ink a new long-term deal while simultaneously becoming both heavyweight and light heavyweight champion.
"I'm in a great spot and I feel like I'm hitting the prime of my career and I'm only getting better," Bader said. "I feel the best I ever felt and I feel I have a lot of years left. I feel the biggest part is my mental game. It's just believing and knowing I am the best and I deserve to be the best.
"It's a great time. I've got to go prove it Jan. 26 and then go from there."