Paige VanZant Praises 'Talented' Rachael Ostovich After UFC Brooklyn
Paige VanZant Praises 'Talented' Rachael Ostovich After UFC Brooklyn
After a rocky first round, Paige VanZant stormed back to defeat Rachael Ostovich at UFC Fight Night 143 in Brooklyn.
Jan 20, 2019
by Daniel Vreeland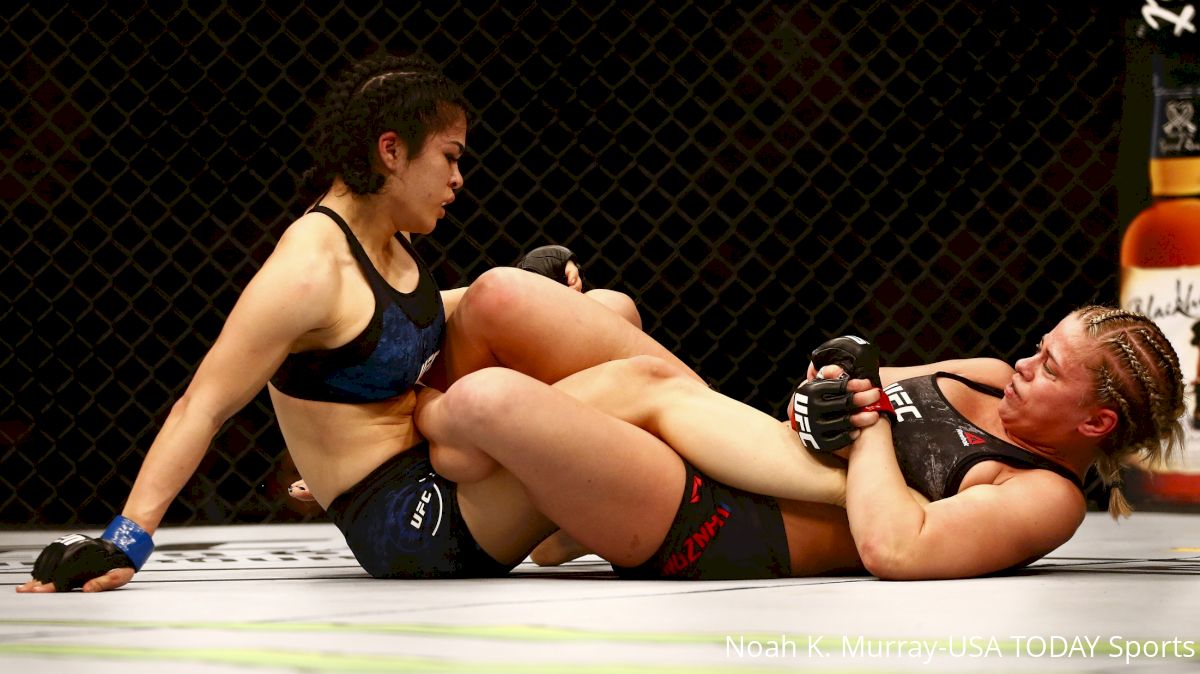 A lot of people touted Paige VanZant and Rachael Ostovich's bout at UFC Fight Night 143 in Brooklyn as a throwback fight pitting a grappler against a striker.
The first round certainly played out that way, with Ostovich controlling the action on the mat. But it was VanZant who put it together on the ground in the second round with an onslaught of submission attempts and, eventually, a fight-ending armbar.
"It feels good to submit such a good grappler. I felt like I set up a good heel hook, but she was slick in getting out of it. My submission game is really tricky," VanZant said. "It doesn't necessarily show well, because I do put myself on the bottom. But I have a slick submission game and I hope people can see that I can pull things off from anywhere."
But VanZant isn't short-sighted: She knows that she needed to be better in the opening round.
"I obviously have a lot to work on. She was very talented at setting up those takedowns and getting on top. So I have to work on that." she said. "I'm just going to take this as a lesson and get better."
With her first win at flyweight under her belt, she'll have something to build on as she looks to improve next time out.