Fedor Emelianenko Praises Bellator GP: It Would 'Mean Everything' To Win
Fedor Emelianenko Praises Bellator GP: It Would 'Mean Everything' To Win
Fedor Emelianenko has accomplished almost everything in his legendary career — but he says winning the Bellator Grand Prix would 'mean everything.'
Jan 16, 2019
by Damon Martin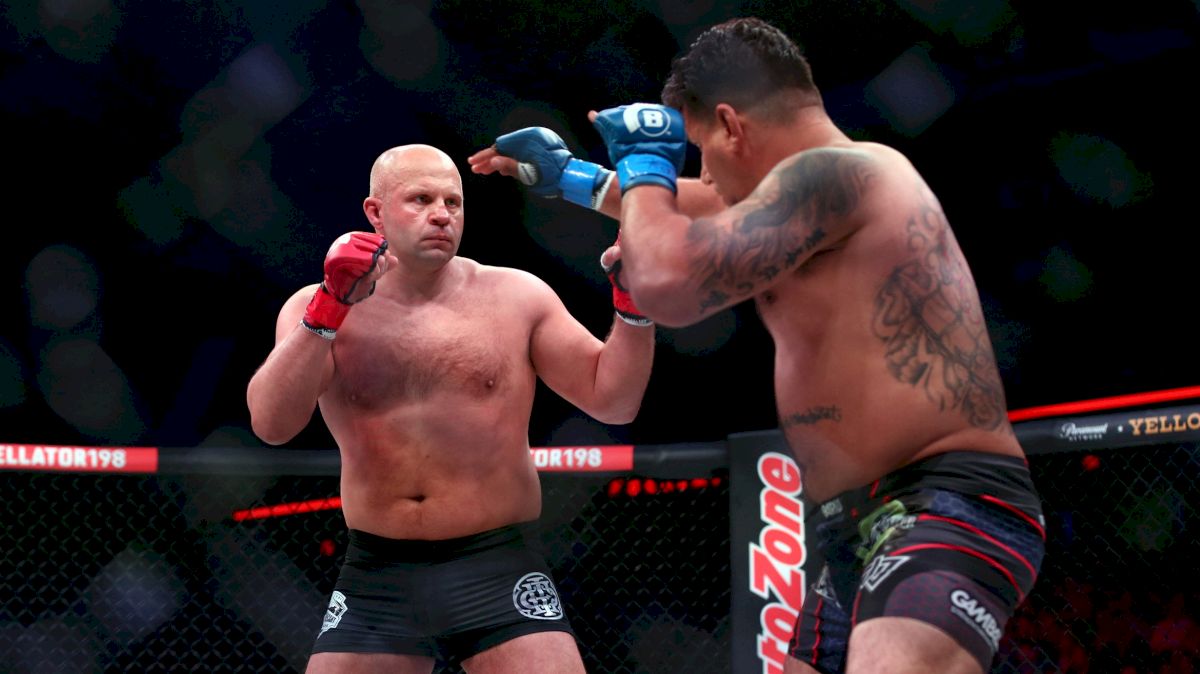 Fedor Emelianenko could never step inside the cage again for a mixed martial arts fight and he would walk away as a legend of the sport and arguably the greatest heavyweight of all time.
Despite that fact, the 42-year old Russian is still competing at a very high level, and next Saturday night at Bellator 214 he looks to add another championship to his resume.
Emelianenko meets Ryan Bader Jan. 26 in the finals of the first ever Bellator Heavyweight Grand Prix, with the winner becoming the first champion in the division since 2016.
It's not lost on Emelianenko how improbable his run through the tournament has been, especially considering the mileage he's taken on his body over the years while competing in promotions such as PRIDE Fighting Championships and Strikeforce.
That's exactly why this opportunity to win another heavyweight title means so much to the legendary Russian.
"It means a lot. It means everything," Emelianenko told FloCombat on Tuesday during the Bellator 214 media conference call. "This Grand Prix is very important. I'm fighting for my country. I'm fighting with God on my mind. I'm also the only Russian fighter in this Grand Prix.
"It means everything for me to win it, it means everything to participate in it, and I'm going to give everything 100 percent."
So far in the tournament, Emelianenko has looked like the heavyweight hitman that he once was while he was ruling the world during his incredible run through PRIDE FC.
During those days, Emelianenko also participated in heavyweight Grand Prix tournaments while facing off with names such as Antonio Rodrigo Nogueira, Mirko Cro Cop, and UFC Hall of Famer Mark Coleman.
While those tournaments in PRIDE were certainly decorated by legends of the sport, Emelianenko believes that what Bellator put together to crown a new heavyweight champion was on par with all those classic tournaments.
"I feel this Grand Prix is right up there [with] the ones I've fought in," Emelianenko said. "It has a lot of famous fighters, a lot of great fighters, a lot of top-10 fighters. I'm very excited to be a part of it. I'm very excited to compete in it against the likes of Ryan Bader and Matt Mitrione and Frank Mir.
"It's right up there with all the ones I've been a part of."
Next Saturday night, Emelianenko will attempt to add another championship to his legacy when he battles Bader in the main event of Bellator 214 from The Forum in Inglewood, Calif.