Dear UFC: Sign Undefeated KOTC Champ Patrick Mix
Dear UFC: Sign Undefeated KOTC Champ Patrick Mix
Undefeated KOTC bantamweight champ Patrick Mix is tearing up the regional scene. And it's time for a promotion, writes FloCombat's Nolan King.
Jan 3, 2019
by Nolan King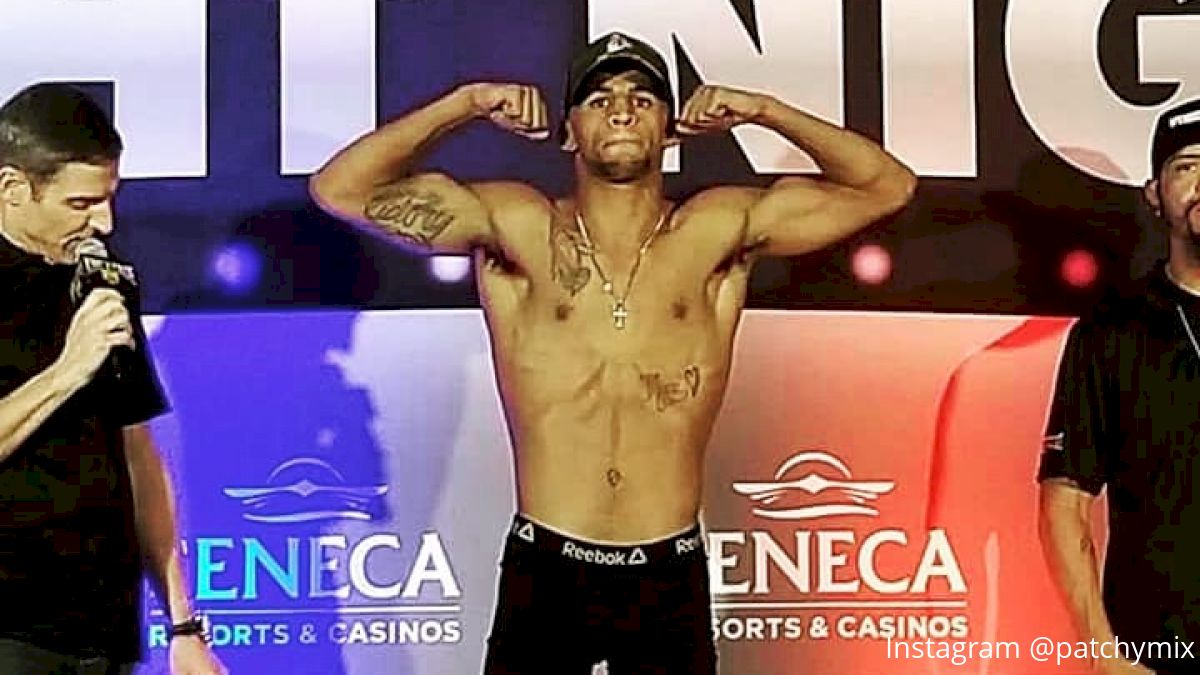 On the regional scene, MMA is a mixed bag. It's a world where a phenomenal record doesn't always translate to a phenomenal fighter.
Individual competitors face a range of different challenges in pursuit of their end goal, whether it be the UFC or another top-notch promotion. To get there, some unarmed combatants have more testing routes than others.
King of the Cage (KOTC) bantamweight champion Patrick Mix hasn't taken the easy road, but he's tearing through solid competition like it's nothing.
The 25-year-old New Yorker boasts an impressive 9-0 professional record with an extensive 11-0 amateur record prior. Notable pro victories include UFC bantamweight Andre Ewell, CES champion Tony Gravely and regional veteran Keith Richardson—all three of whom Mix finished inside the distance.
While Mix relies on his wrestling background, his grappling as a whole is phenomenal. His jiu-jitsu skills are slick and crafty, with his last four victories coming by way of submission.
Spending time at JacksonWink MMA, Mix has accumulated valuable experience training alongside the likes of elite lighter-weight talent including John Dodson, Ray Borg and Diego Brandao.
Earlier this year, Mix signed with established MMA management group Dominance MMA. Dominance MMA CEO Ali Abdelaziz has an uncommonly close relationship with the UFC brass, propelling handfuls of his fighters to the promotion each year. If Mix's goal is a UFC contract, with Abdelaziz, he's in a good position in that regard.
"Patchy" competed as recently as November of this year. There's a high chance he's in talks with the UFC for his next bout, but if not, he certainly should be.
It's improbable Mix will face any more valuable tests in King of the Cage. It's no slight to the promotion—KOTC is great—it's just that Mix is that talented. He's proven himself.
If the UFC isn't in the cards, Contender Series is quickly approaching. That said, there's a good chance waiting on the show, which would put him at eight months of inactivity, isn't ideal for Mix. If Mix signs on for another KOTC title defense, the Buffalo native should make sure a UFC contract is in the fold if he wins.
Write it down. Highlight it. Circle it. At a minimum, remember his name: Patrick Mix.
Sign him, UFC.