Belal Muhammad Says UFC Ranking System 'Gives Guys Reasons Not To Fight'
Belal Muhammad Says UFC Ranking System 'Gives Guys Reasons Not To Fight'
Rising UFC welterweight Belal Muhammad shares his thoughts on his upcoming UFC on ESPN+ bout vs. Geoff Neal, ripping the UFC rankings in the process.
Dec 20, 2018
by Daniel Vreeland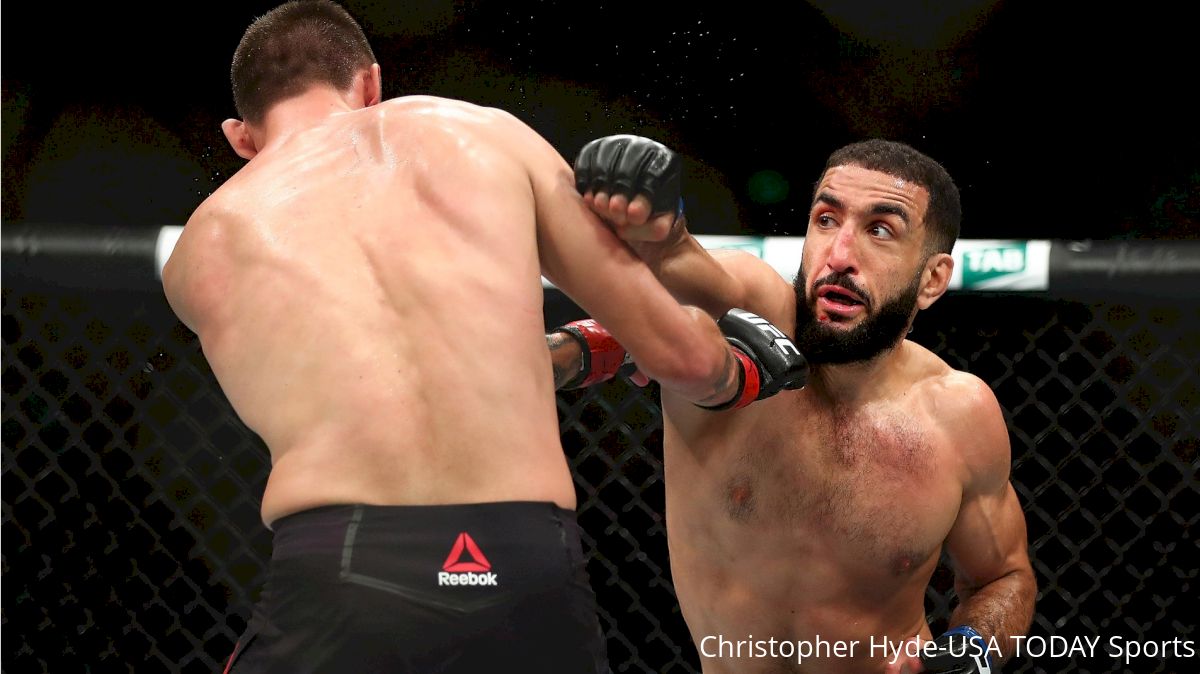 When Belal Muhammad steps into the cage Jan. 19 for the first show on ESPN+ in Brooklyn, he'll bring with him a four-fight UFC winning streak.
Despite that run, Muhammad finds himself in a matchup with Geoff Neal, a relative newcomer to the UFC with just two fights—although both were impressive finishes.
While a lot of fighters may have been looking for a ranked fight at this point in their career, especially given his recent success, Muhammad was happy to sign on the dotted line with Neal.
"He's one of those that always comes to fight, and I like going against guys like that," Muhammad told FloCombat's Top Turtle MMA.
However, it isn't lost on Muhammad that he needs to move up the rankings to get where he wants to be. So he has his eyes close on the prize.
"I'm always trying to move up in the rankings," he said.
And while many fighters like knowing what they need to do to crack into that top 15, don't count Muhammad in as one of the fans of the system. In fact, he has a large problem with the way the current ranking system works and how fighters react to it.
"With the whole ranking system nowadays, it gives guys reasons not to fight," Muhammad said. "Guys are like, 'Oh, he's not ranked, I'm not going to fight him.'"
Muhammad also points out that before the ranking system existed, this was not the case. The matchmaking of yesteryear instead focused on who was winning—and winning often—rather than who has high-profile wins.
"In the old UFC days, if you were on a win streak, you're fighting someone else on a big win streak," he said. "I'm on a four-fight win streak, [I'd be] fighting top guys no matter what—guys with big names."
If Muhammad had his way, he would completely do away with the current rankings and return to the old system of matchmaking.
"I love the old school way," he said. "I don't care where I'm ranked; I just want to fight."
He'll take that mentality into the cage on the first UFC card of the new year and, with a win, he just might make those rankings he hates so much.