The Ultimate Fighter 28 heavyweight semifinalist Maurice Greene is ready to set the record straight, both in and out of the cage.
The 6'7" FloCombat veteran was the focal point of this past season of the UFC reality series—particularly for altercations and struggles outside the cage.
From drinking too much in the house to verbal exchanges with castmates, Greene believes it was easy for the TUF producers to focus on the character that is "The Pirate."
"When you don't have much to go off of, you have to go off of what you have," Greene said in an interview with FloCombat. "I made the choices to do what I did when I was in the house and that's just in a nutshell how they decided to show it to the general public.
"They got the good, the bad, and the ugly from me. A lot of other people tried to hide that, but I feel like they got the real me whether they liked it or not."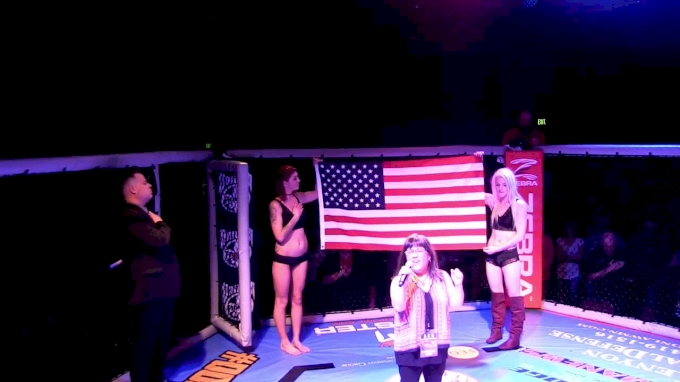 Unlock this video, live events, and more with a subscription!
Get Started
Already a subscriber? Log In
Initially, Greene's main bone to pick was with cast mates Juan Espino and Michel Batisita. Early in the season, Greene openly accused both men of downplaying their ability to communicate in English.
Reflecting on the situation, Greene says the only fighter to blame is Spain's Espino.
"A lot of that came from Juan [Espino]," Greene said. "[Batista] spoke Spanish and I didn't know what he was saying half the time. He's got very broken English. A lot of it came from Juan feeding us bullshit, as I want to call it. We ate it all up and we talked a certain way."
In the tournament semifinals, Espino defeated Greene via first-round submission.
Despite his elimination, Greene will still compete at Friday's TUF 28 Finale—on the undercard against the aforementioned Batista.
When speaking about Batista, Greene says his respect for the Cuban Olympic wrestler has increased tremendously from the time he dropped the "snake" comment.
"I talked to Michel the last night we were out," Greene said. "He needed help getting home and so I brought him back to his hotel so he could catch his flight. I've got nothing but respect for the man."
Stylistically, Greene believes the matchup is in his favor—especially with the amount he drilled his wrestling this camp.
"He's a strong wrestler, but he don't want to get hit," Greene said. "You can't be in this game if you don't want to get hit. That's life."
In order to improve his grappling abilities, Greene spent much of his camp with TUF finalist Justin Frazier.
"We built a friendship on the show," Greene said. "We ran into a lot of the same things where we were having trouble finding guys to train with—guys big enough.
"We're both stubborn and don't like to travel far away from our families for camps. So the fact that we can get a lot out of each other just by training with each other is good."
Friday night, the New Yorker promises fight fans will see a completely upgraded version from what they saw on the show.
"We took [problems] and fixed [them]," Greene said. "It's time to come back and show the world that the inexperienced kickboxer has been making gains."