Joe Duffy vs. Damir Ismagulov Set For UFC Adelaide, Immediately Canceled
Joe Duffy vs. Damir Ismagulov Set For UFC Adelaide, Immediately Canceled
FloCombat has learned Joe Duffy vs. Damir Ismagulov was set for UFC Fight Night 142 in Adelaide, Australia. But it's no longer happening. Details here.
Nov 17, 2018
by Nolan King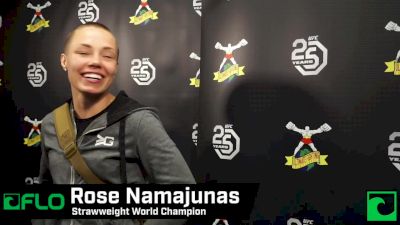 The injuries continue to pile up for members of the UFC roster—this time affecting the UFC's return to Adelaide, Australia in an interesting way.
FloCombat has learned a rib injury forced "Irish" Joe Duffy off the UFC Fight Night 142 card. Originally scheduled to face Ross Pearson, Duffy was opponent-less for much of November.
Sources tell FloCombat the search for an opponent wasn't the easiest for the promotion, but the UFC finally zoned in on M-1 Global Lightweight Champion Damir Ismagulov.
Less than a week after Ismagulov signed his name on the dotted line—making him the first Kazakhstani fighter in UFC history—Duffy was forced to pull out.
Duffy has not competed since UFC 217 last November, when he was finished via strikes against lightweight contender James Vick.
There is no word whether Ismagulov will remain on the card or will be rescheduled for a later date.
Sources tell FloCombat the bout in Adelaide, if it does happen, will be a one-off for Ismagulov at 155 pounds. If his debut is postponed to a later date, expect to see the 27-year-old fighter compete at featherweight.
North American fans may not be too familiar with Ismagulov, but his resume speaks for itself. Having not lost since 2015, Ismagulov is riding an 11-fight winning streak.