Top Turtle MMA: Ranking The Top 5 Greatest Heavyweights Of All Time
Top Turtle MMA: Ranking The Top 5 Greatest Heavyweights Of All Time
The Top Turtle MMA Podcast counts down the top five greatest heavyweights of all time, breaks down UFC Denver, speaks with Chris Leben, and more.
Nov 8, 2018
by FloCombat Staff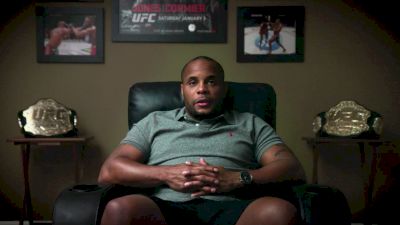 It's been a little while since we've seen Chris Leben, but we're about to see him throw down in a brand new way. We chat with him about how he's preparing to fight with no gloves on at World Bare Knuckle Fight Federation (WBKFF) and what he thinks of Phil Baroni.
Plus, you all spoke and we listened. We took your suggestions for the heavyweight GOAT and put them into this week's Combat Countdown. Is it a Pride legend at the top or is it a modern UFC fighter?
And if that isn't enough for you all, we're looking at all things MMA. From Floyd Mayweather in Rizin (editor's note: LOL) to the death of the flyweights to UFC Fight Night 139 in Denver and everything in between, we've got your news for the week covered.
Time Stamps
1:00 - Chris Leben Interview: Bare Knuckle Preparation

14:00 - Around MMA: Bye Bye Flys

23:00 - Combat Countdown: Top 5 GOAT Heavyweights

35:00 - UFC Denver Breakdown: Battle of the Layoffs
To make sure you never miss one of our top five lists or any of our killer fighter interviews, use any of the links below to subscribe to the show.
And if you'd like to contact the show, you can do so by tweeting @TopTurtleMMA and @FloCombat or emailing the show at TopTurtleMMA@gmail.com. Currently, we are accepting all love and hate mail.