2018 Cage Titans FC 41
Cage Titans 41 Interview: Peter Barrett Taps Into 'Eternal Soul'
Cage Titans 41 Interview: Peter Barrett Taps Into 'Eternal Soul'
Cage Titans 41 competitor Peter Barrett chats with the Top Turtle MMA Podcast ahead of his bout, streaming live Saturday, Nov. 3, on FloCombat.
Nov 1, 2018
by Daniel Vreeland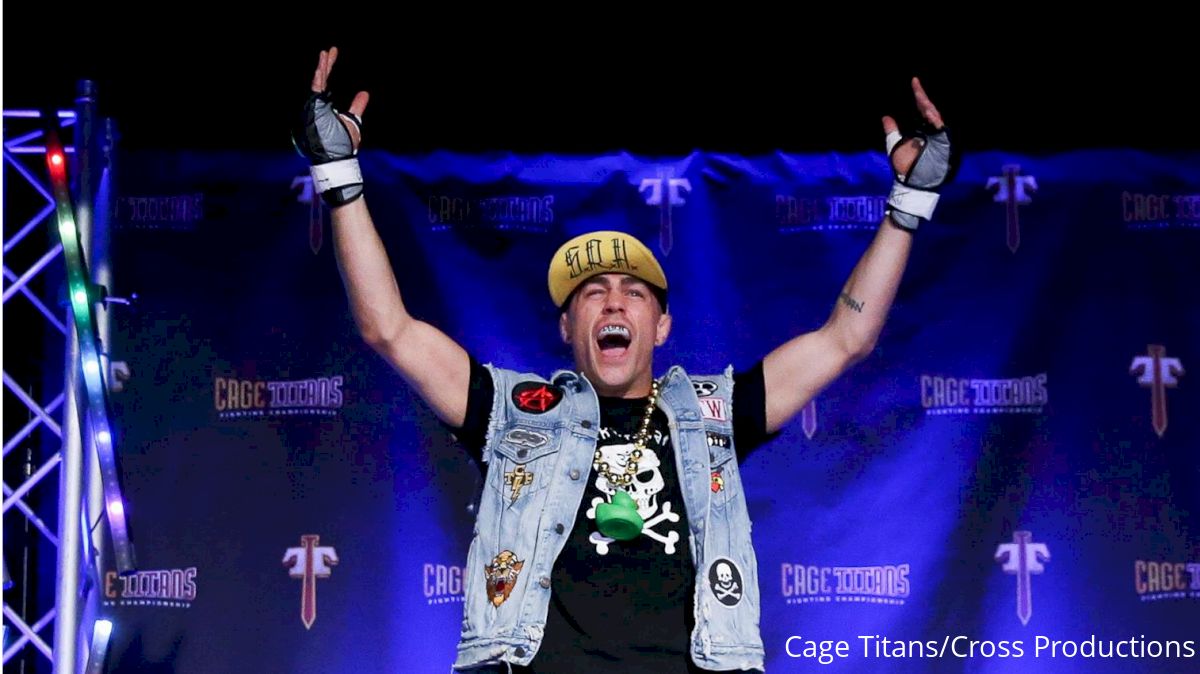 Saturday, Nov. 3, "Slippery" Pete Barrett steps into the cage at Cage Titans 41, live on FloCombat to take on Keegan Hornstra.
The fight, which will mark the 20th time Barrett has fought between his professional and his amateur career, will take place in the organization he knows better than any other. All except two of those fights have taken place under the Cage Titans banner, which is as local as you can get for the Stoughton, Massachusetts, native.
Watch Cage Titans FC 41 LIVE on FloCombat
Although this is his first fight in nearly half a year, Barrett was recently booked to fight outside of his hometown organization. Oct. 12, Barrett was set to make his Bellator debut against Blair Tugman, but it was stopped by an unfortunate event.
"Almost a week after everything was set in stone, the Mohegan Sun Athletic Commission decided to test him," Barrett said. "He had the presence of banned substances—performance-enhancing substances—in his system."
Tugman subsequently was given a one-year ban from competition and a stiff fine. Despite some early frustration from Barrett, it was something he was somewhat ready for.
"There was a lot of frustration, but not so much surprise," Barrett said. "If you look this kid up on his Tapology, he kind of looks the part. It's always been speculated about him… It's been a heavy speculation that he was on some kind of sauce."
This fact comes from a number of teammates having fought Tugman and feeling his strength. In the end, this gave Barrett and his teammates some solace due to the fact they can now confirm their suspicions and look back on their fights with that knowledge.
Watch Cage Titans FC 41 LIVE on FloCombat
Even given all this information though, Barrett was ready to fight Tugman. In fact, he used what he believed, and ultimately was proven true, as an advantage for himself.
"We were preparing to fight a juice-head," Barrett said. "We knew he was going to be strong, we knew he was going to be powerful out of the gate, and we knew he was going to lose his 'juice' after a couple minutes of a hard fight."
After Barrett was not able to get a follow-up booking with Bellator, he was happy to receive an offer from his favorite promotion. With a fight booked for Cage Titans 41, he's moving on from the unfortunate canceling and rumbling full-speed ahead.
The preparation for his fight this weekend involves getting his mindset back to where it was earlier in his career.
"I recently got connected with this facility, called The Zen Den—they're local on the south shore [of Massachusetts]," Barrett said. "One of the owners is very gifted in many ways."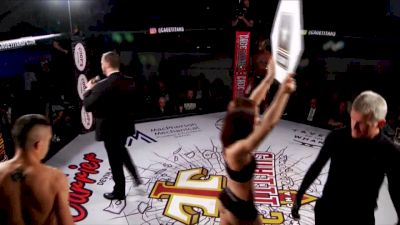 Unlock this video, live events, and more with a subscription!
Get Started
Already a subscriber? Log In
Those ways include guiding him through meditations and a level of clairvoyance that Barrett says helps him see that fighting is his destiny.
"Specifically with the guided meditations, it helps to align me mentally and to help visualize and manifest the outcomes that I'm looking for," Barrett said. "The last few fights, the last few camps, I've had the opportunity to work in a sitting with her fight week to get me tapped into my eternal soul and reconnect with the fire that burns inside of me."
And when he gets in touch with that side of himself, he knows that you'll see a more dangerous version of himself—the side of himself that lead to five straight first-round finishes at one point in his career.