FloCombat Live Fantasy MMA Draft: Jon Jones, Cris Cyborg, More Up For Grabs
FloCombat Live Fantasy MMA Draft: Jon Jones, Cris Cyborg, More Up For Grabs
FloCombat will air a live fantasy MMA draft live Monday, Oct. 29, at 7:30 PM ET. Details, rules, and more here.
Oct 29, 2018
by FloCombat Staff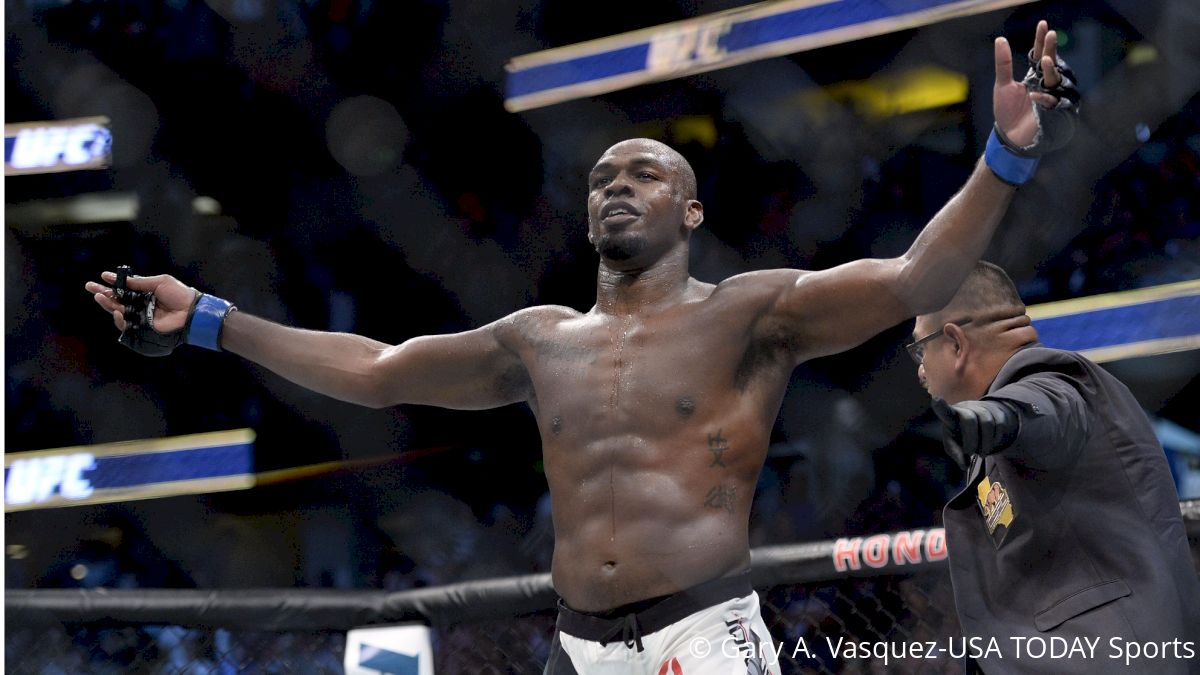 ---
By Mike Heck (Fansided)
Every couple of years in the mixed martial arts news cycle, something comes 'round that changes the foundation of the sport. Recently, the defining story of 2018 came to light when the UFC and ONE Championship came together for a so-called "trade" that sent high-level fighters to a new organization.
Demetrious Johnson, arguably the best pound-for-pound fighter in the world, is now a member of ONE, while "Funky" Ben Askren is, finally, a member of the UFC roster.
In a sport where the news cycle consistently revolves around USADA pops, fight announcements and shake ups, free agency and more—how did we get here?
The answer, only a few people know.
However, this news has created a buzz and has turned MMA fans and pundits alike into fantasy promoters.
Every five years, all fighters get released and entered into the #MMA draft. Let's go.

— Hunter Alek Homistek (@HunterAHomistek) October 24, 2018
"What if there was an MMA draft every few years to shake up the rosters?" you ask. We have seen and heard those thoughts, so we decided to take it on a little bit of a test run—plus add a little competition among friends into the equation.
Myself (Mike Heck), Hunter Homistek, Damon Martin and James Lynch are coming together to put our promoter hats on to create the first ever FloCombat Fantasy MMA Draft.
In the interest of fairness and time, we will be drafting our rosters based on fighters who have fights booked to round out the year.
Any fighter set to compete before Jan. 1, 2019 is eligible to be picked.
The Criteria
We will each select one fighter from each major weight class, plus a "flex" fighter. For those uninitiated with fantasy sports, the "flex" fighter is just an additional roster spot occupied by a fighter from any weight class. Consider it a "wild card."
Round-by-round, we will pick a fighter—whether it be in the UFC, Bellator, or any of the major mixed martial arts organizations to fill those spots.
Each roster will have one fighter who will be defending or challenging for a world championship. If that fighter is victorious, a point for the win plus an extra point will be awarded for walking out with the gold wrapped around their waist.
The Scoring
A victory for a selected fighter will equate to one point (plus a potential bonus point for a title victory, as mentioned above).
A fighter will receive a one-point bonus for finishing the fight via submission/KO/TKO as well.
So:
A decision victory in a non-title fight equals one point.
A stoppage victory in a non-title fight equals two points.
A decision victory in a title fight equals two points.
A stoppage victory in a title fight equals three points.
The draft will take place live on FloCombat beginning at
7:30 EST

, which you can watch above.

A tiebreaker, along with, I assume, some sort of stakes—because without stakes, what are we doing here?—will be decided live on-air.

This is meant to be engaging, so feel free to give your thoughts on the draft while it's happening and upon its conclusion.