2018 American Kombat Alliance (AKA): Rite of Passage 5
FloCombat Saturday Tripleheader: Tom DeBlass, Derrick Krantz & More
FloCombat Saturday Tripleheader: Tom DeBlass, Derrick Krantz & More
Saturday, Oct. 27, FloCombat hosts a trio of live events, featuring UFC vet Tom DeBlass, former LFA champ Derrick Krantz, and more.
Oct 26, 2018
by FloCombat Staff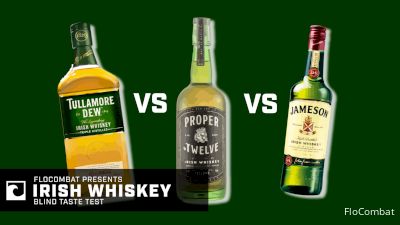 FloCombat stacked the deck Saturday, Oct. 27, bringing three live events right to your favorite device.
Starting at 5:30 PM ET with the submission-only goodness of Fight 2 Win 91 and storming through the night, combat sports fans will be treated to established veterans such as Tom DeBlass and Derrick Krantz and red-hot up-and-comers such as Lance Phillips and Colin Wright alike.
Grab a cold one, fire up your phone, tablet, computer, Roku, or Apple TV, and enjoy.
Fight 2 Win 91 | Farmingdale, NJ | 5:30 PM ET
If you haven't checked out a Fight 2 Win event yet, you should do that. ASAP.
The esteemed submission-only promotion brings fire matchups week after week, showcasing some of the best grapplers on earth in their element.
Saturday, Ocean County jiu-jitsu's Tom DeBlass takes center stage in the main event vs. Unity's Tex Johnson.
DeBlass, who went 9-2 in his professional MMA career across Ring of Combat, the UFC, and Bellator, is an absolute force on the mats. His instruction has helped produce modern BJJ greats such as Garry Tonon and Jen Allen Russell, while as a competitor he is a no-gi world champion and multiple time ADCC American Trials champion.
Johnson, meanwhile, is a three-time IBJJF Pans no-gi champ, and his career is rollin' right now. He enters the bout against the more well-known DeBlass with everything to prove, and he understands a win will catapult his stock and will put him on everybody's radar moving forward.
---
Watch Fight 2 Win 91 LIVE on FloCombat
---
AKA: Rite of Passage 5 | Bossier City, LA | 7:30 PM ET
Once Fight 2 Win is rolling strong, AKA: Rite of Passage 5 takes the baton. Kicking off at 7:30 PM ET, the promotion that previously brought you LFA standout Hailey Cowan, Greg Hardy, and more promises another stacked night of action.
At the top of the card, former LFA champ Derrick Krantz is back. Since losing his strap to James Nakashima (who remains the LFA welterweight king today) via split decision in September 2017, Krantz has posted back-to-back wins.
First, he defeated Artenas Young at AKA: Rite of Passage 3, then he toppled Kassius Kayne at LFA 42, setting him up for a make-or-break opportunity Saturday at Rite of Passage 5. He'll face Danny Salinas in the night's marquee bout. If he blows through his foe, expect to see Krantz back on the big stage.
One fight before Krantz and Salinas throw down, the AKA featherweight title is on the line, as champion Colin Wright defends against the 6-2 Jesse Butler.
In his last outing, Wright snagged gold from then-AKA champ Kendrik Williams via submission, shocking the fans in attendance and establishing himself as the man at 145. Butler, meanwhile, is coming off back-to-back submissions of his own, setting the stage for a prime battle Saturday evening in Louisiana.
---
Watch AKA: Rite of Passage 5 LIVE on FloCombat
---
Iron Tiger Fight Series 84 | Columbus, OH | 7:30 PM ET
Rounding out the trifecta in style is Ohio's Iron Tiger Fight Series.
With a history of producing top-level MMA talents such as Stipe Miocic, Cody Garbrandt, Matt Brown, Mark Coleman, and countless others, Ohio represents an undeniable force on the regional MMA scene.
Saturday, one of the Buckeye State's most highly touted up-and-comers, Lance Phillips, takes on the 3-1 Robert Gidron in the IT Fight Series 84 main event.
Phillips, at 2-0, is a finishing machine. He wiped out both of his professional opponents via knockout, and he went 7-1 as an amateur, winning three fights via knockout, three fights via submission, and only one via decision.
Gidron will not simply give Phillips the win, however. The Michigan native is coming off an impressive victory over Josh Fremd at Pinnacle FC 16 himself, and he intends to carry that momentum right through Phillips Saturday at IT Fight Series 84.
Will he upset the hometown favorite?
There's only one way to find out.
Watch IT Fight Series 84 LIVE on FloCombat