UFC 230: Daniel Cormier vs. Derrick Lewis
UFC Fight Announcements, Roster Updates | Cormier vs. Lewis & More
UFC Fight Announcements, Roster Updates | Cormier vs. Lewis & More
View the latest UFC fight announcements, roster additions, cuts, and more as of Oct. 15, 2018, here.
Oct 15, 2018
by Nolan King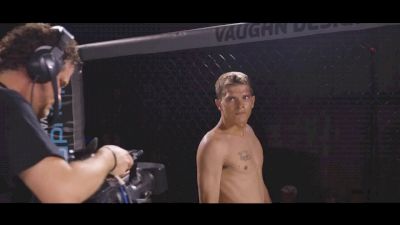 With fight announcements breaking each and every day, it's hard to keep track of all the hustle and bustle in the world of mixed martial arts.
Luckily, here at FloCombat, we've got you covered. Following is a list of all the UFC fight announcements that were put out by notable outlets across the world in the past week.
Bouts are not confirmed by the UFC unless noted otherwise (*). Below, view the matchup announcements plus a bonus list of fighter signings and releases.
---
Oct. 27 | UFC Fight Night 138: Moncton
Bantamweight Bout*: Jonathan Martin (9-1, 0-0 UFC) replaces injured Gavin Tucker against Andre Soukhamthath (12-6, 1-3 UFC)
Featherweight Bout: Michael Johnson (18-13, 10-9 UFC) replaces Zubaira Tukhugov against Artem Lobov (13-14-1 1NC, 2-4 UFC) - per The MacLife
Nov. 3 | UFC 230: Daniel Cormier vs. Derrick Lewis
Heavyweight Bout*: Daniel Cormier (21-1, one no-contest; 14-1, one no-contest UFC) vs. Derrick Lewis (21-5, one no-contest; 12-3 UFC) - per ESPN
Lightweight Bout: Dustin Poirier (24-5 1NC, 17-5 1NC UFC) injured, out of bout against Nate Diaz (19-11, 14-9 UFC) - per ESPN
Bantamweight Bout: Montel Jackson (6-3, 0-1 UFC) replaces Domingo Pilarte against Brian Kellher (19-9, 3-2 UFC) - per James Lynch/Terphouse
Women's Bantamweight Bout: Sijara Eubanks (3-2, 1-0 UFC) vs. Roxanne Modafferi (22-14, 1-2 UFC) - per Newsday


Dec. 8 | UFC 231: Max Holloway vs. Brian Ortega
Women's Flyweight Bout*: Valentina Shevchenko (15-3, 4-2 UFC) vs. Joanna Jedrzejzcyk (15-2, 9-2 UFC) - per ESPN
Women's Flyweight Bout: Katlyn Chookagian (11-1, 4-1 UFC) vs. Jessica Eye (13-6 1NC, 3-5 1NC UFC) - per ESPN
Dec. 15 | UFC on FOX 31: Milwaukee
Lightweight Bout*: Al Iaquinta (13-4-1, 8-3 UFC) vs. Kevin Lee (17-3, 10-3 UFC) - per Milwaukee Journal Sentinel
Bantamweight Bout*: Rob Font (15-4, 5-3 UFC) vs. Sergio Pettis (22-5, 8-4 UFC)
Featherweight Bout*: Dan Ige (9-2, 1-1 UFC) vs. Jordan Griffin (17-5, 0-0 UFC)
Dec. 29 | UFC 232: Jon Jones vs. Alexander Gustafsson II
Light Heavyweight Bout*: Jon Jones (22-1 1NC, 16-1 1NC UFC) vs. Alexander Gustafsson (18-4, 10-4 UFC) - per ESPN
Bantamweight Bout: Nathaniel Wood (14-3, 1-0 UFC) vs. Tom Duquesnoy (16-2 1NC, 2-1 UFC) - per mmanytt
Featherweight Bout: Chad Mendes (18-4, 13-4 UFC) vs. Renato Moicano (13-1-1, 5-1 UFC) - per MMA Brasil
---
UFC Signings
Jonathan Martinez – Bantamweight (9-1) – Fist Fight Nights


UFC Departures
Jesse Taylor – Welterweight (31-15, 1-1 UFC) – Released, per Bloody Elbow
Ryan Janes – Middleweight (10-3, 2-2 UFC) – Retired, per Bloody Elbow
Ryan LaFlare – Welterweight (14-3, 7-3 UFC) – Retired
Daichi Abe – Welterweight (6-2, 1-2 UFC) – Released