UFC 229: Khabib Nurmagomedov vs. Conor McGregor
Top Turtle MMA Podcast: Top 5 Complaints By UFC Fans
Top Turtle MMA Podcast: Top 5 Complaints By UFC Fans
The Top Turtle MMA Podcast on FloCombat chats with Scott Holtzman, breaks down UFC 229 and UFC 230, and counts down the top complaints of a UFC fan.
Oct 11, 2018
by Daniel Vreeland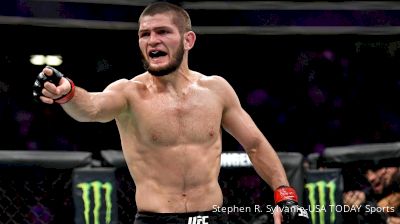 On this week's Top Turtle MMA Podcast on FloCombat, we sit down with Scott Holtzman, fresh off his big win at UFC 229. He breaks down his future and where he wants to go to next.
Then we give you all the news roundup you can handle. What does Dave think about Khabib Nurmagomedov? What does Gumby think about Daniel Cormier vs. Derrick Lewis at UFC 230? They'll dish on it all and more.
And we close this week out with a Combat Countdown. There are a lot of complaints in the world of MMA these days, so the Top Turtle crew wants to bring the good vibes and let you know it's all gonna be okay.
Don't miss this one—unless you want to stay angry.
Time Stamps
1:00 - Scott Holtzman Interview: Who's Next?

12:00 - News Roundup: Does Conor McGregor Deserve a Rematch?

19:00 - Combat Countdown: Top 5 Complaints of a UFC Fan
To make sure you never miss one of our top five lists or any of our killer fighter interviews, use any of the links below to subscribe to the show.
And if you'd like to contact the show, you can do so by tweeting @TopTurtleMMA and @FloCombat or emailing the show at TopTurtleMMA@gmail.com. Currently, we are accepting all love and hate mail.