UFC 229: Khabib Nurmagomedov vs. Conor McGregor
Kevin Lee Breaks Down Khabib Nurmagomedov vs. Conor McGregor & More
Kevin Lee Breaks Down Khabib Nurmagomedov vs. Conor McGregor & More
UFC lightweight Kevin Lee joins the Top Turtle MMA Podcast to break down UFC 229's main event between Conor Mcgregor and Khabib Nurmagomedov and more.
Oct 3, 2018
by Daniel Vreeland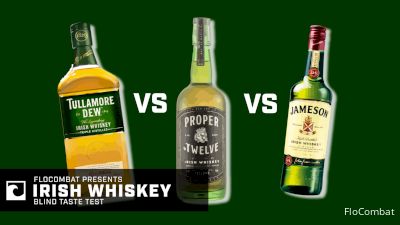 For UFC 229 fight week—the most loaded week in MMA—the Top Turtle MMA Podcast on FloCombat brings its most stacked show of the year.
To start, we're breaking down the UFC 229 headliner in a couple ways. Not only are "Gumby" and Dave bickering about who'll take home the strap, but we're also outsourcing our analytical work. "The Motown Phenom," Kevin Lee, takes us through what he thinks are the strengths of each fighter and what could go wrong. It's a can't-miss break down.
Then we go around the world of MMA to talk about what is going on in the UFC. From "Suga" Sean O'Malley's positive test to the UFC 230 headliner that has everybody talking (and not in a good way), we're discussing it all.
We follow up our Combat Countdown from last week, where we talked about the most Khabib-Numagomedov-like fighters in the UFC, with one about the next Conor McGregors.
Who is brash enough and who hits hard enough to make a statement in their division?
Plus, we wrap up this week's show by checking out the odds for this weekend's card and by talking to former UFC middleweight and current KSW contender Scott Askham.
Time Stamps
1:00 - Kevin Lee Interview: Conor McGregor vs Khabib Nurmagomedov Breakdown

18:00 - MMA News Roundup and Combat Countdown: Top 5 Next Conor McGregors

44:00 - UFC 229 Breakdown: Multiple Dogs to Play

47:15 - Scott Askham Interview: KSW 45 and Title Aspirations
To make sure you never miss one of our top five lists or any of our killer fighter interviews, use any of the links below to subscribe to the show.
And if you'd like to contact the show, you can do so by tweeting @TopTurtleMMA and @FloCombat or emailing the show at TopTurtleMMA@gmail.com. Currently, we are accepting all love and hate mail.