UFC 228: Tyron Woodley vs. Darren Till
Ranking The Top 5 Rivalries In MMA History | Top Turtle MMA Podcast
Ranking The Top 5 Rivalries In MMA History | Top Turtle MMA Podcast
The Top Turtle MMA Podcast on FloCombat ranks the top five rivalries in MMA history, chats with Bryan Barberena, and breaks down UFC 228.
Sep 5, 2018
by Daniel Vreeland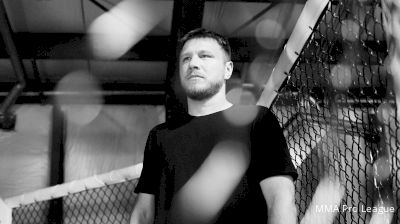 On this week's episode of the Top Turtle MMA Podcast on FloCombat, we talk to Bryan Barberena fresh off of his UFC Lincoln victory.
He discusses what that win means to his career and gives us all the details on his new living and training situation with his family in Tennessee.
Then, we count down the top five rivalries in MMA history. Is the one that got your heart pumping on our list?
And we close it off with a UFC 228 breakdown—a dual title fight card that seemingly came out of nowhere. Is there any chance either champ loses the belt?
Time Stamps:
1:00 - Bryan Barberena Interview; Country Livin'

10:00 - Combat Countdown: Top 5 MMA Rivalries

23:00 - UFC 228 Breakdown: Champs Set to Retain?
To make sure you never miss one of our top five lists or any of our killer fighter interviews, use any of the links below to subscribe to the show.
And if you'd like to contact the show, you can do so by tweeting @TopTurtleMMA and @FloCombat or emailing the show at TopTurtleMMA@gmail.com. Currently, we are accepting all love and hate mail.