UFC 228: Tyron Woodley vs. Darren Till
Cody Stamann On Aljamain Sterling: 'I'm Going To Knock That Fu*ker Out'
Cody Stamann On Aljamain Sterling: 'I'm Going To Knock That Fu*ker Out'
Rising UFC bantamweight contender shares some harsh sentiments for his UFC 228 opponent, Aljamain Sterling.
Sep 3, 2018
by Nolan King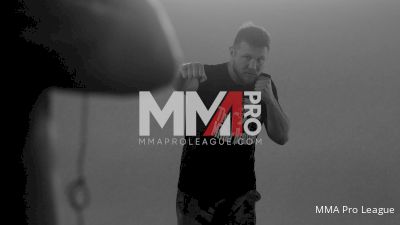 UFC bantamweight Cody Stamann is done playing make-believe.
There's no more Mr. Nice Guy.
Unbeknownst to UFC fans, the No. 10-ranked 135-pounder in the world's premier MMA organization isn't the quiet guy he's made himself out to be. As a matter of fact, the 28-year-old fighter views trash-talking as a way of life.
Starting Sept. 8 with his UFC 228 showdown vs. Aljamain Sterling in Dallas, he's finally ready to show the world just how nasty he can get.
"I've been pretty conservative being the new guy in the UFC," Stamann said in an interview with FloCombat. "It's hard to know where you stand, but I feel like I'm at the point where I'm comfortable enough to show people my personality.
"I like to be in there and talk sh*t. It's something that I've always done. Ever since I was a kid, I was a little bit of a sh*t talker. So I don't think it's unnatural to my character."
That point is crucial to Stamann. He's versed in the finer details of talking trash. It's part of his being. Some UFC fighters try to build hype and attention by talking smack, and it comes off as inauthentic and fake.
Stamann promises that won't be the case when he takes the mic moving forward.
"I see a lot of guys trying to go to the realm of being a sh*t talker and it really, really doesn't work," Stamann said. "It's not naturally who they are. But with me, I talk sh*t to my training partners, my friends, my family, my wife. This is me being me a little bit more.
"I don't really give a sh*t what anyone thinks anymore. If you like me then you like me. If you don't like me—whatever, I'm still going to be beating guys up, making money."
The decision to loosen up and to let fans see his genuine self comes on the heels on the most intense social media back-and-forth of his UFC tenure. After Stamann and his UFC 228 foe Sterling exchanged pleasantries on Twitter, the UFC ultimately booked the grudge match for this Saturday's pay-per-view show.
Originally, the Michigan native originally wanted to face John Dodson or John Lineker, but now that Sterling is in front of him, he can't wait to lay hands on the Long Islander.
"Obviously, Dodson and Rivera are fighting," Stamann said. "Lineker just fought, so he wasn't getting in there that soon. I didn't want to wait until the end of the year. Really the only guy left was Aljamain Sterling.
"Aljamain Sterling straight up said (when I started talking sh*t to him) that he didn't want to fight me. He felt that he was above me and that he wanted to fight Dominick Cruz. Well, two mean tweets later, him and I are going to get to settle this sh*t in the cage. It's nothing personal in there, but with Aljamain Sterling, I'm not going to mind taking his head off. I'm going to enjoy it more than I usually would."
With a win over Sterling, Stamann believes his fourth straight UFC victory will propel him to the elite echelon of the division—especially with his newly unleashed attitude.
"This is the fight that's pivotal for me to move to the top of the division," Stamann said. "Obviously, Dodson and Rivera are ranked above us, but Dodson has had his run and Rivera is a hard guy to market. He doesn't do anything outside of going out there and barely winning fights.
"The UFC needs that new, fresh breed of fighters who want to be popular and do the extra things outside the cage to get a little more hype on their fights. As much as we're athletes, we're also promoting ourselves."
With Stamann, the pieces are falling into place on all levels. He unleashed his new, more vocal persona. He received the big matchup he needs.
Now, he's no longer viewing his career in the short term. He's ready to build his legacy, and he's taking every step necessary to make that happen.
"You have to think of your career as a small business," Stamann said. "If you want your career to work, you have to market it. You can't just show up to work every day and think it's going to amount to something. It's where the sport is headed and I'm just trying to keep up.
"I'm going to knock that fu*ker out. One way or another, I'm getting my hand raised."