Bellator 204: Logan Storley vs. AJ Matthews Full Fight Video
Bellator 204: Logan Storley vs. AJ Matthews Full Fight Video
Rising Bellator MMA welterweight Logan Storley put on a show vs. AJ Matthews at Bellator 204. Watch the full performance here.
Aug 21, 2018
by FloCombat Staff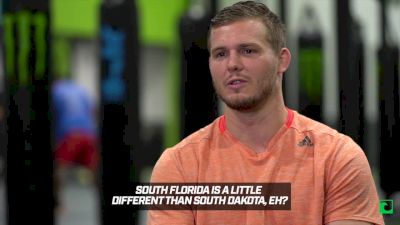 Logan Storley is quickly becoming impossible to ignore.
The 25-year-old Bellator MMA welterweight transitioned to MMA after a storied NCAA wrestling career at the University of Minnesota, and the results have been nothing short of impressive.
Most recently, Storley upped his professional record to 9-0 with a mauling of AJ Matthews at Bellator 204 in Sioux Falls, South Dakota. Watch the Hard Knocks 365 product's work at that event, courtesy of Bellator MMA, below.