UFC 227: Demetrious Johnson Says Injury Derailed TJ Dillashaw Super Fight
UFC 227: Demetrious Johnson Says Injury Derailed TJ Dillashaw Super Fight
UFC flyweight champion Demetrious Johnson explains why his super fight vs. TJ Dillashaw never came to fruition ahead of UFC 227.
Aug 1, 2018
by Damon Martin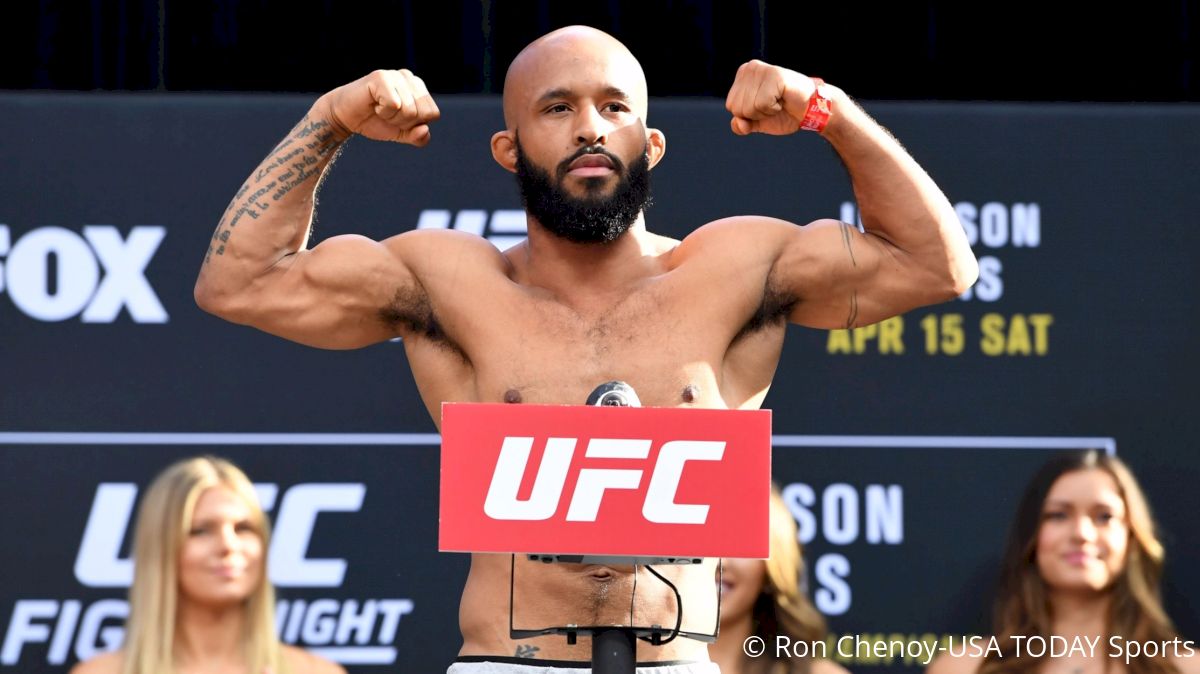 Demetrious Johnson was ready for a super fight against TJ Dillashaw.
According to Johnson, the longest reigning champion in UFC history, he had actually been offered and accepted a fight against Dillashaw prior to suffering a shoulder injury that put him into surgery after his last title defense.
Johnson says after he was recovered and ready to fight again, the UFC had moved onto a new matchup between Dillashaw and former champion Cody Garbrandt and they never returned with another offer for him.
"So the fight wasn't offered to me after I got injured," Johnson explained when speaking to FloCombat on the UFC 227 media conference call. "When they offered it to me, I accepted it, then I got injured and I got surgery. When it came time to fight again, from my understanding [and] from my management's standpoint is TJ got an offer to fight Cody with a brand new deal. So god bless him for taking the new deal to fight Cody. Leading up to this fight, or even in July, I was never offered to fight TJ Dillashaw.
"Before I got injured I was going to be fighting him but then they moved on and went to Cody and TJ."
11. That's the number of times I've defended my title. And at #UFC227 I'm going for 12. Don't miss the exclusive #KnockoutCoverage LIVE from the @MetroPCS Purple Couch. Tune in on 8/4 @ 8:30PM ET. pic.twitter.com/MSv4N5WF0d

— Demetrious Johnson (@MightyMouseUFC) July 26, 2018
A showdown between Johnson and Dillashaw was definitely one of the most highly anticipated fights the flyweight division has ever put together, but it never came to fruition.
While the matchup fell apart, both Dillashaw and Garbrandt have expressed interest in potentially dropping down to 125 pounds after their fight this Saturday in Los Angeles to challenge Johnson.
For his part, "Mighty Mouse" says he would be interested in the fight—as long as the UFC is willing to pay him what he's worth.
"Yeah if the money's right," Johnson answered when asked about his interest in facing Dillashaw or Garbrandt. "I've always been up front about these super fights. Everybody keeps talking about these super fights. If the money's not there, if the competition's not there, then I'm going to keep doing what I'm doing. Obviously that's up to my management to make that happen.
"My management knows what I want, the UFC knows what I want. So for me, I show up to fight the No. 1 contender in the flyweight division. I'll continue to do that until something comes to my table that looks appetizing."