Khabib Nurmagomedov Manager: 'Conor McGregor Would Be Safer In Jail'
Khabib Nurmagomedov Manager: 'Conor McGregor Would Be Safer In Jail'
Khabib Nurmagomedov's manager reacts to Conor McGregor's recent hearing, where the Irish star was freed to continue his UFC career.
Jul 26, 2018
by Damon Martin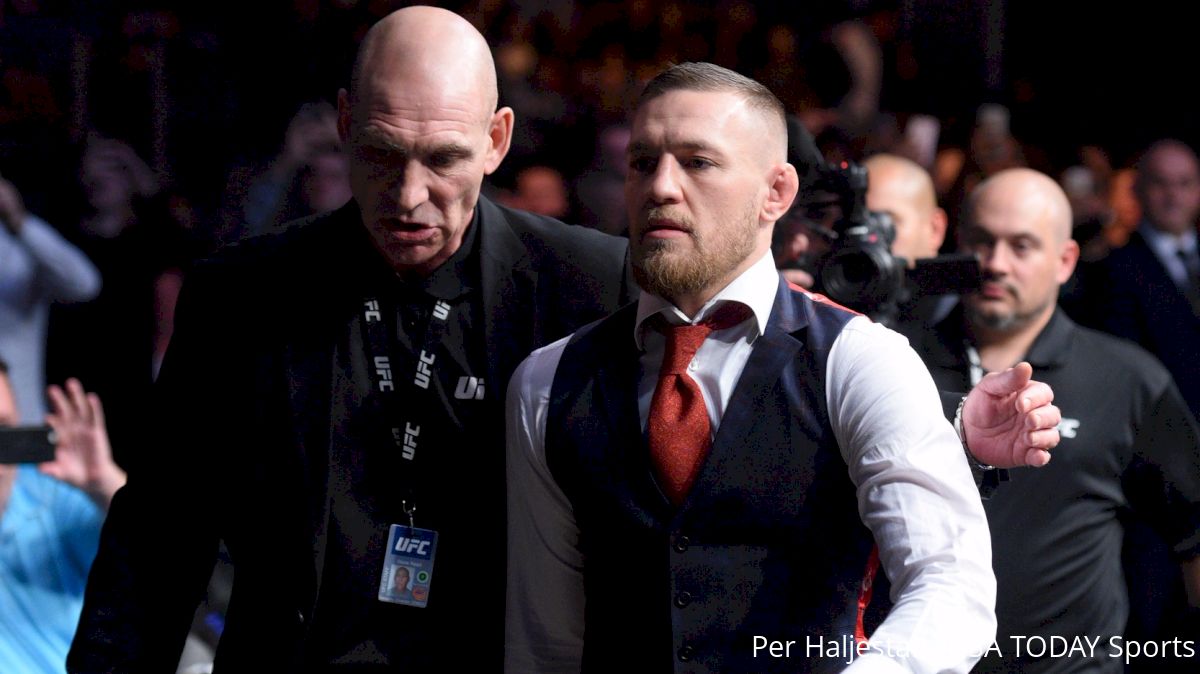 The path is finally clear for a lightweight title fight between Khabib Nurmagomedov and Conor McGregor.
Thursday, McGregor reached a plea agreement with prosecutors, as the former two-division UFC champion pled guilty to disorderly conduct for his part in an assault on a bus back in April that left two fighters and a UFC employee injured.
McGregor faces no jail time, he won't have a criminal record, and he ultimately only had to pay restitution for the damage done to the bus as well as five days of community service and enrolling in anger management classes.
In terms of his fight career, McGregor is free to return to action as soon as possible, with negotiations reportedly already underway for a showdown with Nurmagomedov, who captured the vacant lightweight title back in April at UFC 223.
While rumors have been swirling that the highly anticipated title bout could take place in October or November, Nurmagomedov's team promises the matchup will come together on their teams while issuing a chilling message to McGregor in anticipation of the fight being finalized.
"There's no more talking. This is the Khabib show now," Nurmagomedov's manager Ali Abdelaziz said in a statement issued to FloCombat Thursday. "To be honest the way I feel about it, Conor would be much safer in jail.
"If this fight happens, the person who would execute the community service is Khabib by giving this ass whooping for the people."
Nurmagomedov has said numerous times that he was ready to face McGregor as soon as he was cleared by the courts to return to action.
Following a brief hiatus in observance of Ramadan, Nurmagomedov has been preparing for his first title defense with McGregor as the most likely opponent assuming he cleared the hurdle of his legal proceedings.
Now that McGregor can resume his fighting career, it appears he is headed on a collision course with Nurmagomedov later this year.