2018 American Kombat Alliance: AKA Rite of Passage 4
AKA Rite Of Passage 4, IT Fight Series 83 Preview, How To Watch
AKA Rite Of Passage 4, IT Fight Series 83 Preview, How To Watch
American Kombat Alliance (AKA): Rite of Passage 4 and Iron Tiger Fight Series 83 stream live on FloCombat Friday evening. Here's why you need to watch.
Jul 26, 2018
by Daniel Vreeland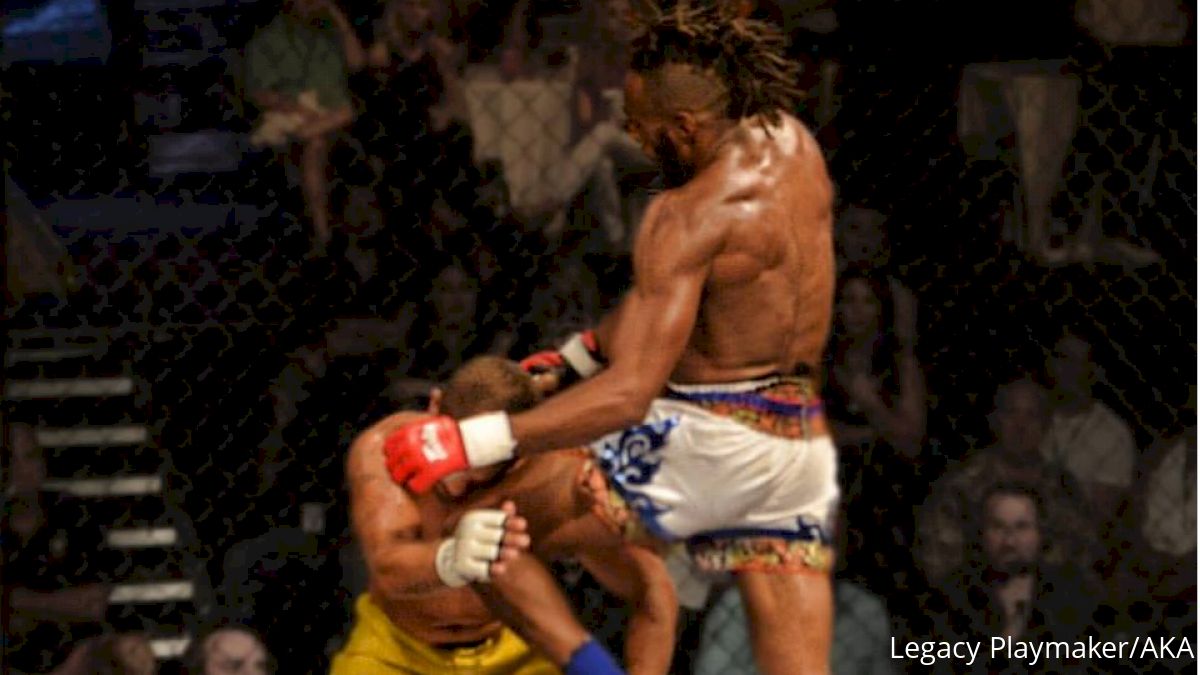 Friday nights are alright for fighting, and FloCombat has all the MMA madness need to make your date night just perfect.
Your pizza and cold beverages can be topped off by a twin-bill of fight nights from two stacked local promotions. You'll want to be switching between the two cards to catch as much action as possible.
Kicking off at 8 PM ET is American Kombat Alliance: Rite of Passage 4, taking place in the Horseshoe Hotel and Casino in Bossier City, Louisiana. While only in their fourth show, AKA always stacks their cards with pro and amateur fighters boasting plenty of big show experience.
Previously, they've brought LFA vets Hailey Cowan, Greg Hardy, Kendrik Williams, and more to FloCombat, and Friday night keeps the trend of high-quality scraps rolling.
Watch AKA: Rite of Passage 4 LIVE on FloCombat
In the night's featured bout, local boy Quintin Henry squares off with Nolan Norwood in a middleweight battle between polished veterans.
Henry enters the fight with a 12-4 professional record, having won four of his last five, with his only loss coming to the UFC's Charles Byrd at Legacy FC 57. If he's to extend his streak, he'll have to get through Arkansas' Norwood, who's won two of his last three.
Norwood's most recent victory comes over four-time UFC veteran Kyle Bradley by rear-naked choke. And he's no stranger to the submission, picking up each of his last four wins with a tap. Whoever gets his hand raised takes a big step for the direction of their career and just may see LFA, Bellator, or the UFC/Contender Series calling.
Also on the card is Bellator and Titan FC veteran, Kalvin Hackney, who looks to improve on his 15-5 record against Louisiana journeyman, Christen Felgium. Fans can also expect two title fights. The first being for the amateur middleweight belt as LFA veteran Joseph Holmes looks to stay undefeated against Kyle Marks, who'll be coming up in weight for a shot at the strap.
? VICIOUS ? Undefeated #KO artist Kendrick Williams is coming for @AKAfights gold Friday. Here's what he can do. ?? (h/t @legacyfighting) pic.twitter.com/RX4e8iODRJ

— FloCombat (@FloCombat) August 16, 2017
Plus, we have Kendrik Williams returning to throw down vs. Colin Wright for a shot at the AKA pro featherweight belt and a matchup between Joseph Holmes (5-0) and Josh Thompson (11-5) for the welterweight title.
With all the gold on the line, AKA: Rite of Passage 4 promises to deliver.
If the 16-bout card at Rite of Passage 4 isn't enough to quench your thirst for blood, Iron Tiger Fight Series runs at nearly the exact same time—7:30 PM ET—and features a load of finish-heavy fighters.
Taking place in the Hollywood Casino in Columbus, Ohio, there's plenty of reason to expect short fights on this one.
Watch IT Fight Series 83 LIVE on FloCombat
In a heavyweight bout, Matthew Comer takes on Leroy "Big" Johnson. Comer has yet to see a third round in his entire career, and Johnson has seen three of his last five fights end early as well.
Expect each of these big boys to come out swanging and banging.
Tomorrow's fight card for #ITFightSeries83 is going to rule.

We expect some quick finishes here. Just a hunch... (@ITFightSeries) pic.twitter.com/JduFu5NK35

— FloCombat (@FloCombat) July 26, 2018
And in the featured bout of the night, Ohio native Mike Mason looks to make it four straight first-round finishes to start his career. In order to keep the streak alive, he'll have to keep his wits about him in facing Aaron Highbaugh, who has finishes in each of his last three victories as well.
The professionals aren't the only ones looking to make it a short night. Amateurs Nick Foxhuber and Joey Hurtseller square off for the IT Fight Series lightweight strap.
Foxhuber is no stranger to the choke—five of his nine victories have come via submission—and he'll need all of his skills to be on point Friday evening to put that first blemish on the spotless record of Hurtseller.
Can he get it done? Tune in live to FloCombat Friday evening to find out.