2018 V3Fights 69
3 Reasons To Watch V3Fights 69: Top Prospects, Dana White In The Building
3 Reasons To Watch V3Fights 69: Top Prospects, Dana White In The Building
FloCombat previews the stacked V3Fights 69 fight card, giving you plenty of reasons to tune in Saturday, June 16.
Jun 15, 2018
by FloCombat Staff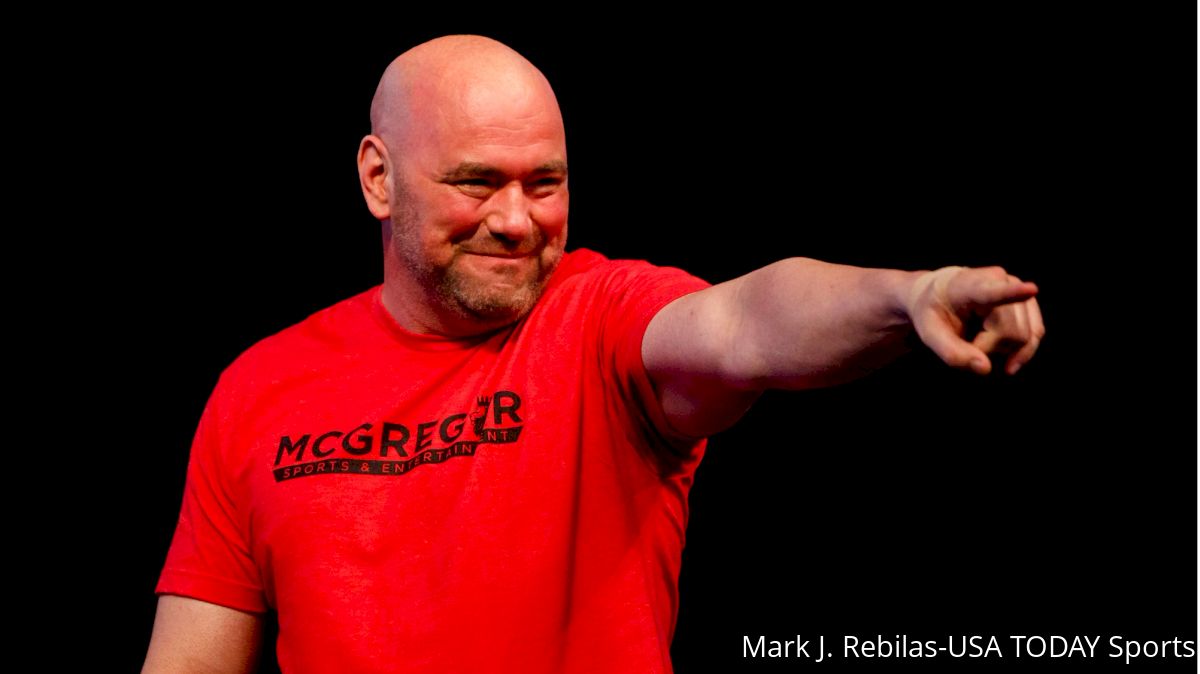 Dana White and company stroll into Memphis' Minglewood Hall Saturday, June 16, to soak in some V3Fights 69 action—and you can watch along with them right here on FloCombat.
Watch V3Fights 69 LIVE
White, Matt Serra, Din Thomas, and the Lookin' For A Fight crew have their eyes on the two scraps at the top of the card in particular—and for good reason.
Here's what's set to go down.
Lowry vs. Fears = As Good As It Gets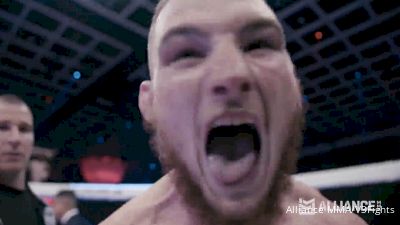 This is the type of matchup you dream to see on the regional level—two UFC-caliber talents throwing down for a regional title with massive stakes on the line.
Joe Lowry boasts a 7-0 record, and he's only getting better every time he steps into the cage. He's knocked out his last three opponents, capturing and defending the CFFC 155-pound strap in the process.
Now fighting under the V3Fights banner, Lowry looks to earn champ-champ status and the attention of the UFC brass sitting cageside.
He'll need to get through Zach Fears, though, and that's no easy task.
At 9-2, Fears has tasted defeat as a professional mixed martial artist, but like any great fighter, he learned from his mistakes and adjusted.
Since beginning his pro career 3-2, Fears rattled off six straight victories, including stoppages under the RFA and LFA banners and a unanimous decision at Victory FC 60 in his most recent outing.
At 6'0", the 29-year-old Fears brings a rangy and diverse attack to the table, making him a threat wherever the fight goes.
If he becomes the first man to defeat Lowry Saturday at V3Fights 69, we might just hear Bruce Buffer announce his name sooner than later.
Bobby Moffett Wants His Shot
While Lowry vs. Fears sits atop the card and will likely receive the majority of the Lookin' For A Fight crew's attention, featherweight standout and The MMA Lab product Bobby Moffett is ready to prove his worth one fight earlier in the night's co-main event.
After falling to former interim LFA featherweight champ Thanh Le in January, Moffett bounced back quickly, taking out Enrique Gonzalez at Victory FC 60 in April.
At 11-3, Moffett's resume impresses, and it's only better upon further inspection. In his 11 victories, Moffett notched seven finishes—six via submission.
His ground work frustrates and overwhelms his opponents, and undefeated prospect Jonathan Jackson puts it to the test Saturday at V3Fights 69.
With back-to-back finishes to kick off his pro career, Jackson brings significantly less experience to the cage, but the reward will be mighty if he can take out Moffett.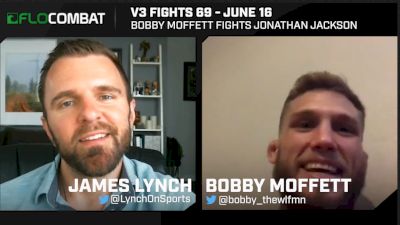 Pauline Macias Makes Pro Debut
The hype surrounding strawweight Pauline Macias keeps growing.
A lifelong judoka, gymnast, cheerleader, and friend of Ronda Rousey's, Macias feels ready for bigger and better things inside the cage—and she'll get her chance Saturday at V3Fights 69 when she takes on Brianna Smith.
After a 3-0 amateur career, all eyes are on Macias to make a splash in the pros. Can she follow the footsteps of her friend Rousey or will Smith derail the hype train before it leaves the station?
Bonus Reason: Kevin Pease Returns
We said we'd give you three reasons to watch, but another one won't hurt anybody.
In the night's featured amateur bout, Kevin Pease (2-0) faces Paul Kimble (5-1) for the V3Fights amateur welterweight title.
While Kimble owns the experience advantage in the bout, many feel Pease is the man to beat, as his strong wrestling base has launched him into title contention early in his amateur career. He's been virtually untouched through two fights under the V3Fights banner, and Kimble wants to be the man to change that Saturday night.
If Kimble pulls it off, it will likely come before the final bell. All five of his victories came via finish—two knockouts and three submissions. In his lone loss, Kimble was submitted by Kevin Bollig at V3Fights 65, so expect somebody to wake up with a flashlight in their eyes when these two throw down.
Watch V3Fights 69 LIVE