Tyron Woodley Blasts Colby Covington, Wants To 'Take His Life So Bad'
Tyron Woodley Blasts Colby Covington, Wants To 'Take His Life So Bad'
UFC welterweight champion Tyron Woodley makes his feelings toward Colby Covington clear in this scathing Instagram live session.
Jun 11, 2018
by FloCombat Staff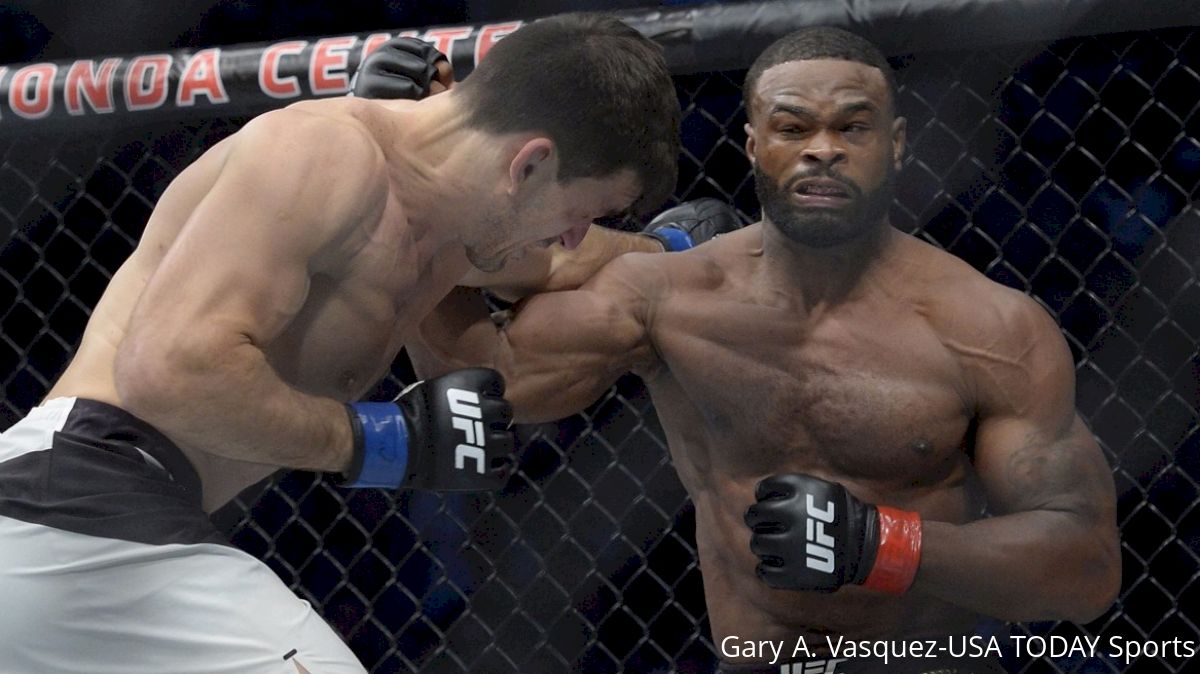 Tyron Woodley and Colby Covington don't like each other. That much is clear.
The former American Top Team training partners have traded verbal barbs over the past year, and now the words will seemingly be put to action.
In defeating Rafael dos Anjos at UFC 225, Covington earned the interim UFC welterweight title, setting himself up for a unification bout vs. Woodley, the current 170-pound king.
Taking to Instagram live, Woodley discussed this bout—and he didn't mince his words.
"Colby Covington is coming to get his ass whooped," Woodley said. "I ain't never in my life, I ain't never in my career, I ain't never in my existence as an adult human being wanted to fu*k somebody up so bad, beat somebody so bad, embarrass somebody so bad, end his career so bad, take his life so bad—I don't even say that figuratively. Literally.
"I'm going to try to hurt him so fu*king bad they're never going to want to let me fight in the UFC again."
Most recently, Woodley defeated Demian Maia via unanimous decision at UFC 214 in July 2017, injuring his shoulder in the process.
He's been on the shelf since then, but it appears Covington has him motivated and ready to make a dramatic return.
Hat tip to Fancy Combat for capturing the video, seen below.