Watch: Cody Garbrandt Wrecks Foes In Pinnacle FC
Watch: Cody Garbrandt Wrecks Foes In Pinnacle FC
Former UFC bantamweight champ and current contender Cody Garbrandt annihilated his Pinnacle FC opposition before jumping to the Octagon. Watch here.
Jun 9, 2018
by FloCombat Staff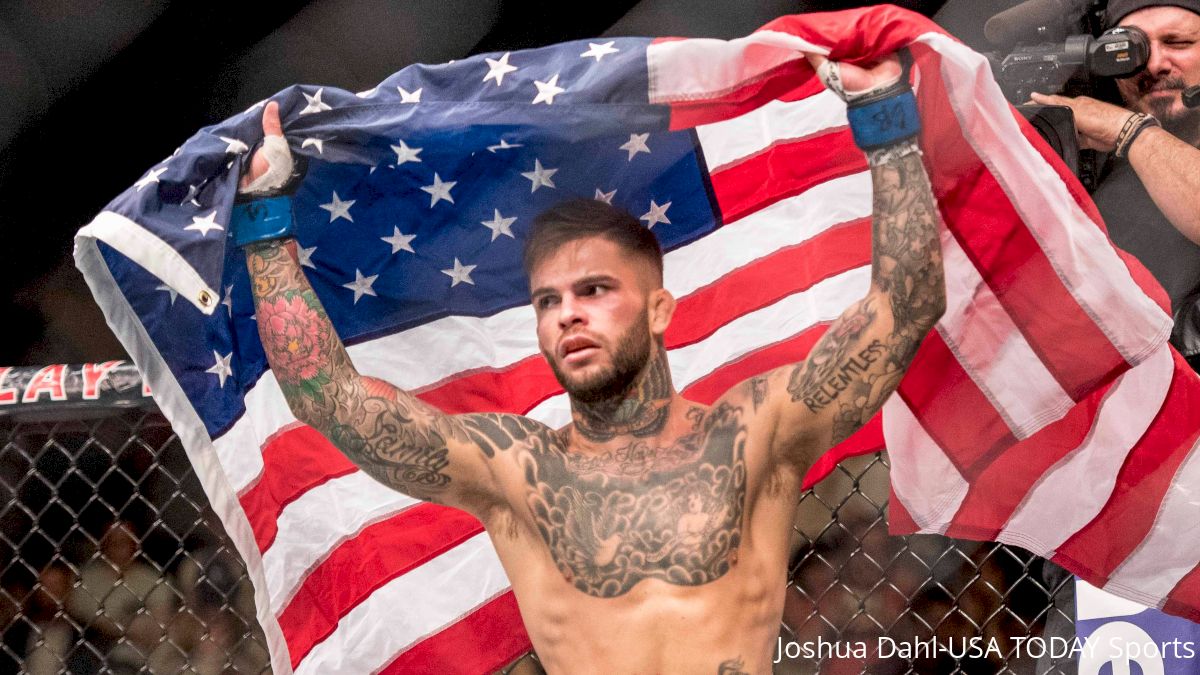 Before jumping to the UFC Octagon, former bantamweight champion and current title contender Cody Garbrandt snatched souls inside the Pinnacle FC cage.
Helping launch the careers of lauded fighters such as Garbrandt, UFC light heavyweight Adam Milstead, UFC lightweight Paul Felder, UFC bantamweight Brian Kelleher, Bellator bantamweight contender Dominic Mazzotta, Contender Series participant Mark Cherico, and many more, Pinnacle FC has long been home to Pittsburgh's brightest stars in MMA.
For those paying attention to the action inside the Pinnacle FC cage, Garbrandt's eventual run to the top of the UFC bantamweight mountain came as no surprise.
Watch Pinnacle FC 17 LIVE on FloCombat
PFC Challenge Series 1: Garbrandt vs. Kessinger
It started at Pittsburgh Challenge Series 1—Garbrandt's pro debut. Taking on Charles Kessinger, the young, hyped prospect looked to build on a 6-2 amateur career and cash his first fight check in style.
That's exactly what he did.
Using his dynamite fists and solid wrestling base, Garbrandt blasted Kessinger to the canvas, followed up with some heavy ground-and-pound, and the deed was done.
PFC Challenge Series 5: Garbrandt vs. Manley
Staying inside the Pinnacle FC cage, Garbrandt looked to go 2-0 as a pro in November of 2013 at Pittsburgh Challenge Series 5.
Despite the near-one-year layoff, "No Love" showed no rust against Shane Manley, and the result was another first-round stoppage.
Garbrandt then took one fight for fellow Pittsburgh promotion Gladiators of the Cage, defeating Mazzotta via second-round knockout in one of the most high-profile showdowns in Pittsburgh MMA history.
PFC Challenge Series 7: Garbrandt vs. Porter
He then returned to Pinnacle FC looking for his fourth straight knockout to kick off his pro career—and that's just what he earned against James Porter at Pittsburgh Challenge Series 7.
The hungry and motivated Porter seemed unfazed and willing to throw down leading up to the fight, but like many before him, Garbrandt's power changed that in a hurry.
In defeating Porter, Garbrandt earned Pinnacle gold—a sign of things to come as he went on to conquer the sport's best inside the UFC Octagon.
Who's next to emerge from Pinnacle FC and land in Bellator or the UFC?
The next chapter goes down Saturday, June 9, at Pinnacle FC 17, live at 7 PM ET right here on FloCombat.
Watch Pinnacle FC 17 LIVE on FloCombat