UFC Announcements - May 28 | Cub Swanson, Jose Torres Get Fights
UFC Announcements - May 28 | Cub Swanson, Jose Torres Get Fights
Fan favorite Cub Swanson draws a tough matchup for UFC 227 and Jose 'Shorty' Torres gets his UFC debut in the latest round of fight announcements.
May 28, 2018
by FloCombat Staff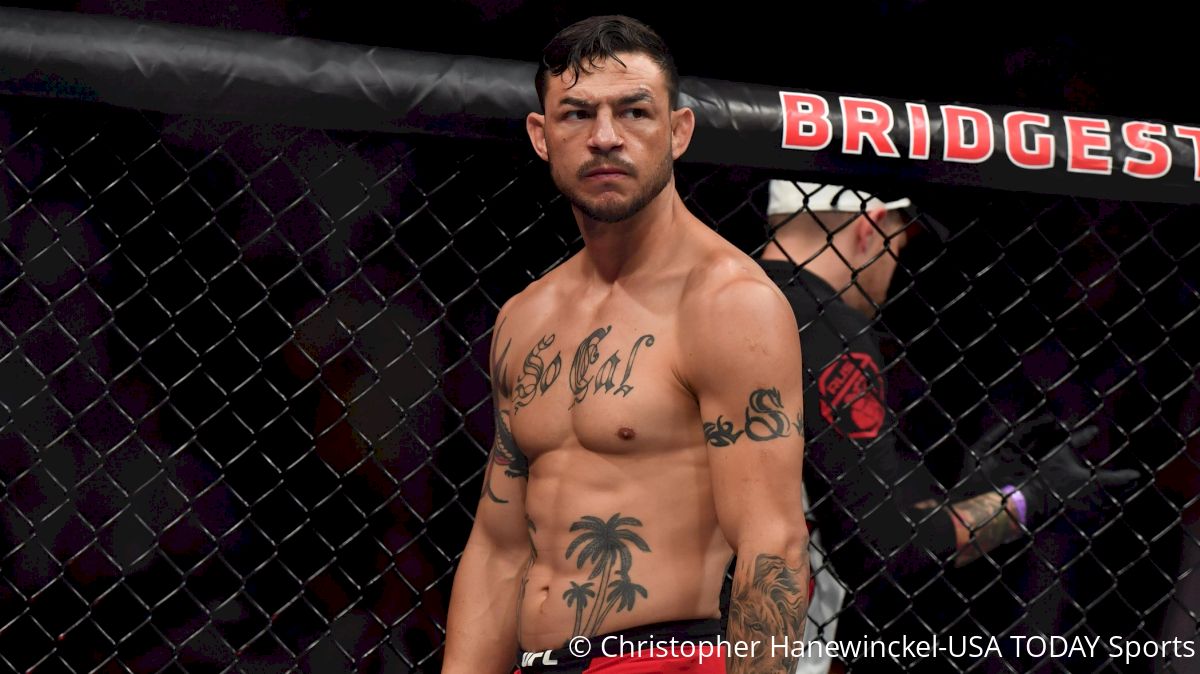 By Nolan King
---
With fight announcements breaking each and every day, it's hard to keep track of all the hustle and bustle in the world of mixed martial arts.
Luckily, here at FloCombat, we've got you covered. Here's a list of all of the UFC fight announcements that were put out by notable outlets across the world so far this month.
Bouts are not confirmed by the UFC unless noted otherwise (*). Below, view the fight announcements, a bonus list of fighter signings and releases, and the latest UFC Contender Series matchups.
June 2 - UFC Fight Night 131: Utica
Welterweight Bout*: With Niko Price out, Belal Muhammad (13-2, 4-2 UFC) now faces Chance Rencountre (12-2, 0-0 UFC) - per MMA Journalist Shawn Bitter
Flyweight Bout*: With Hector Sandoval out, Jarred Brooks (13-1, 1-1 UFC) now faces Jose Torres (7-0, 0-0 UFC) - per Combate
June 23 - UFC Fight Night 132: Singapore
Women's Strawweight Bout: With Nadia Kassem out, Yan Xiaonan (8-1, 1-0 UFC) now faces Viviane Pereira (13-1, 2-1 UFC) - per Combate
Women's Flyweight Bout: Melinda Fabian (4-3-2, 0-0-1 UFC) vs. Ji Yeon Kim (7-1-2, 1-1 UFC) - per MMA Journalist John Hyon Ko
July 7 - UFC 226: Miocic vs. Cormier
Lightweight Bout: Gilbert Burns (13-2, 6-2 UFC) vs. Dan Hooker (16-7, 6-3 UFC) - per NZ Stuff
July 14 - UFC Fight Night 133: Boise
Featherweight Bout*: Dennis Bermudez (16-8, 9-6 UFC) vs. Rick Glenn (20-5-1, 2-2 UFC) - per Newsday
Bantamweight Bout*: Eddie Wineland (23-12-1, 9-8 UFC) vs. Alejandro Perez (20-6-1, 5-1-1 UFC)
July 22- UFC Fight Night 134: Hamburg
Lightweight Bout: Nick Hein (14-2 1NC, 4-2 UFC) vs. Damir Hadzovic (11-4, 1-2 UFC) - per GNP1.de
Welterweight Bout: Alan Jouban (16-6, 7-4 UFC) vs. Danny Roberts (15-3, 4-2 UFC) - per MMA Heat
August 4 - UFC 227: Dillashaw vs. Garbrandt 2
Women's Bantamweight Bout*: Bethe Correia (10-3-1, 4-3-1 UFC) vs. Irene Aldana (8-4, 1-2 UFC) - per MMA Brasil
Featherweight Bout*: Cub Swanson (25-9, 10-5 UFC) vs. Renato Moicano (12-1-1, 4-1 UFC) - per LA Times
September 15 - UFC Fight Night 136: Moscow
Heavyweight Bout*: With Fabricio Werdum out, Alexey Oleynik (56-11-1, 5-2 UFC) will now face Mark Hunt (13-12-1, one no-contest, 8-6-1, one no-contest UFC) - per MMA Fighting
---
CONTENDER SERIES
6/19 - Featherweight Bout*: Giga Chikadze (5-1) vs. Youssef Zalal (5-0) - per MMA Today
6/26 - Middleweight Bout*: Tim Caron (9-1) vs. Andrew Todhunter (8-0)
7/17 - Bantamweight Bout: Vince Morales (7-1) vs. Domingo Pilarte (7-1) - per MMA Today
7/31 - Middleweight Bout: Ian Heinisch (10-1) vs. Justin Sumter (6-1) - per MMA Today
---
UFC Signings
Chance Rencountre – Welterweight (12-2) – C3 Fights
Carlo Pedersoli – Middleweight (10-1) – Cage Warriors
Jose Torres – Flyweight (7-0) – Titan FC
Chris Fishgold - Lightweight (17-1-1) - Cage Warriors