UFC 226: Stipe Miocic vs. Daniel Cormier
Daniel Cormier: Winner Of UFC 226 Bout vs. Stipe Miocic Is Best On Earth
Daniel Cormier: Winner Of UFC 226 Bout vs. Stipe Miocic Is Best On Earth
UFC light heavyweight champion Daniel Cormier discusses his upcoming UFC 226 mega fight vs. Stipe Miocic, making a bold claim in the process.
May 16, 2018
by FloCombat Staff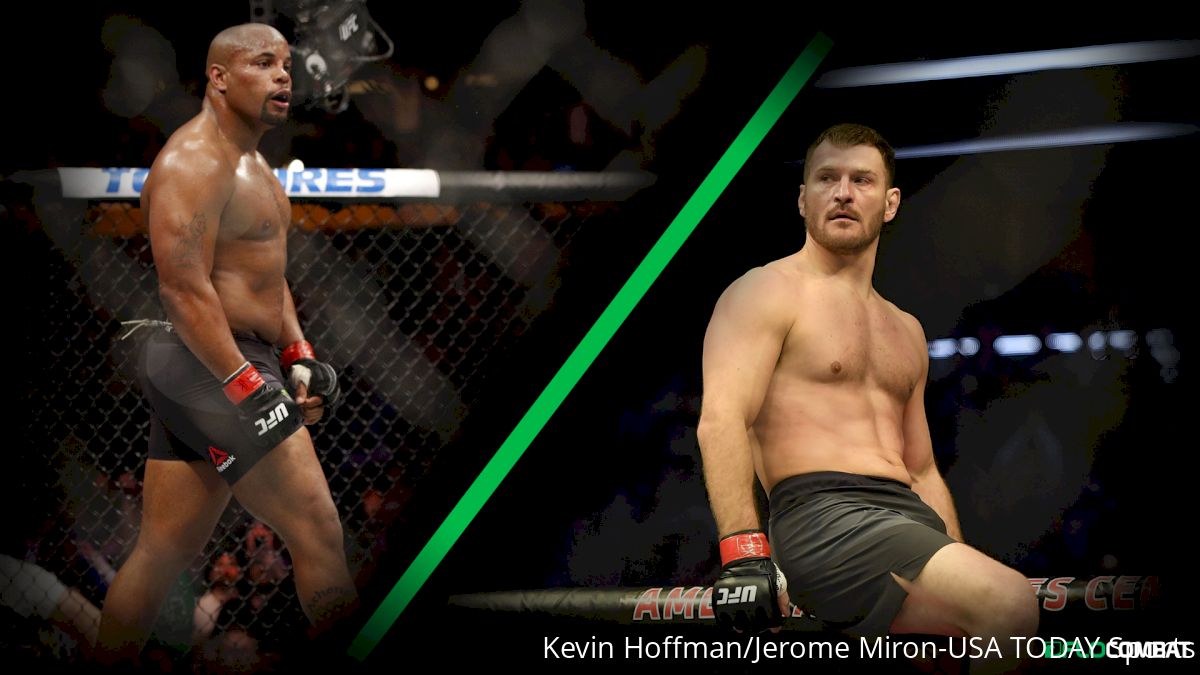 By Damon Martin
---
Daniel Cormier knows the UFC's pound-for-pound ranking system is subjective and there's no right or wrong answer when somebody makes a suggestion for who should be No. 1.
Recently, UFC flyweight champion Demetrious Johnson locked up that top spot, notching the most title defenses in company history while decimating the competition at 125 pounds.
Of course, there are arguments against Johnson's placement because of the skill level of the fighters he's facing versus other more established divisions that are seen as deeper with tougher competition.
Perhaps the best way to settle some of those debates would be to have fighters ranked in the mythical pound-for-pound list face off against each other to truly prove who is No. 1 in the world. Johnson nearly had that opportunity with a rumored bout against bantamweight champion TJ Dillashaw that was in negotiations until just recently but ultimately never formed.
That's why the upcoming fight between Cormier and heavyweight champion Stipe Miocic July 7 at UFC 226 is so intriguing.
Cormier is the reigning 205-pound king moving up to face Miocic in only the third ever champion versus champion fight in UFC history (the others were Georges St-Pierre vs. BJ Penn and Conor McGregor vs. Eddie Alvarez).
Cormier argues that with the stakes so high for his UFC 226 showdown against Miocic that the winner of their fight absolutely should be considered the No. 1 pound-for-pound fighter on the planet.
"That's what it should be. Stipe and I are ranked like No. 3 and 4 or No. 4 and 5 in the pound-for-pound rankings right now. How much better does it get than that?" Cormier told FloCombat ahead of the bout. "This is as good as it gets in terms of sport, in terms of athletic competition, in terms of importance of the sport tied to one fight.
"It's unbelievable. I'm so lucky to be a part of this."
Related: Daniel Cormier: 'The Champion' Exclusive FloFilm
The other bonus Cormier will get with a win is his place in the all-time record books as the second ever fighter in UFC history to hold two belts simultaneously (alongside McGregor) but the first to ever hold both the heavyweight and light heavyweight titles.
That achievement will put Cormier in a category all his own, and that's yet another reason why he's so excited for the challenge of facing Miocic this summer in Las Vegas.
"This gives me exactly what I've been pining for," Cormier said. "I get this done, everything I've always wanted, wished for and hoped for is not only a reality but it's my truth now. I can honestly say I am one of the greatest mixed martial artists of all time and have no reservations about it and no one can question it.
"They can only say you know what he's accomplished, he has that right, and he's earned it."