UFC 224 Hype: Watch Amanda Nunes Knock Out Ronda Rousey
UFC 224 Hype: Watch Amanda Nunes Knock Out Ronda Rousey
Watch UFC bantamweight champion Amanda Nunes destroy Ronda Rousey ahead of her UFC 224 title defense vs. Raquel Pennington.
May 8, 2018
by FloCombat Staff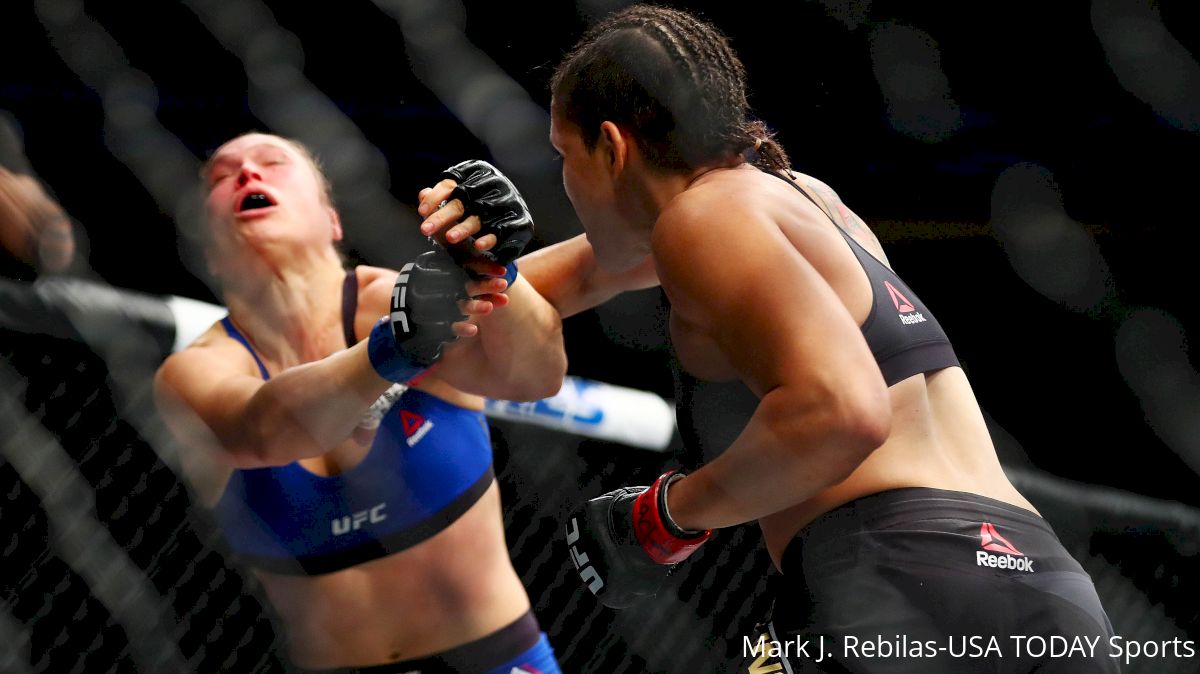 Got a minute?
Then you have time to watch Amanda Nunes dismantle Ronda Rousey at UFC 207.
Facing the WMMA legend in her first title defense, Nunes wasted no time, implementing a pressure-heavy attack that gave Rousey no room to breathe. "The Lioness" landed shot after shot, and the end came swiftly.
Perhaps Joe Rogan put it best post-fight, saying, "She lit Ronda up like a Christmas tree."
Now, Nunes looks to make her third title defense Saturday, May 12, at UFC 224, where she faces Raquel Pennington.