Amanda Bobby Cooper Says Mackenzie Dern Has 'Bad' Standup, Wrestling
Amanda Bobby Cooper Says Mackenzie Dern Has 'Bad' Standup, Wrestling
UFC strawweight Amanda Bobby Cooper discusses UFC 224 opponent Mackenzie Dern's skill set—or lack thereof—in this interview.
Apr 12, 2018
by FloCombat Staff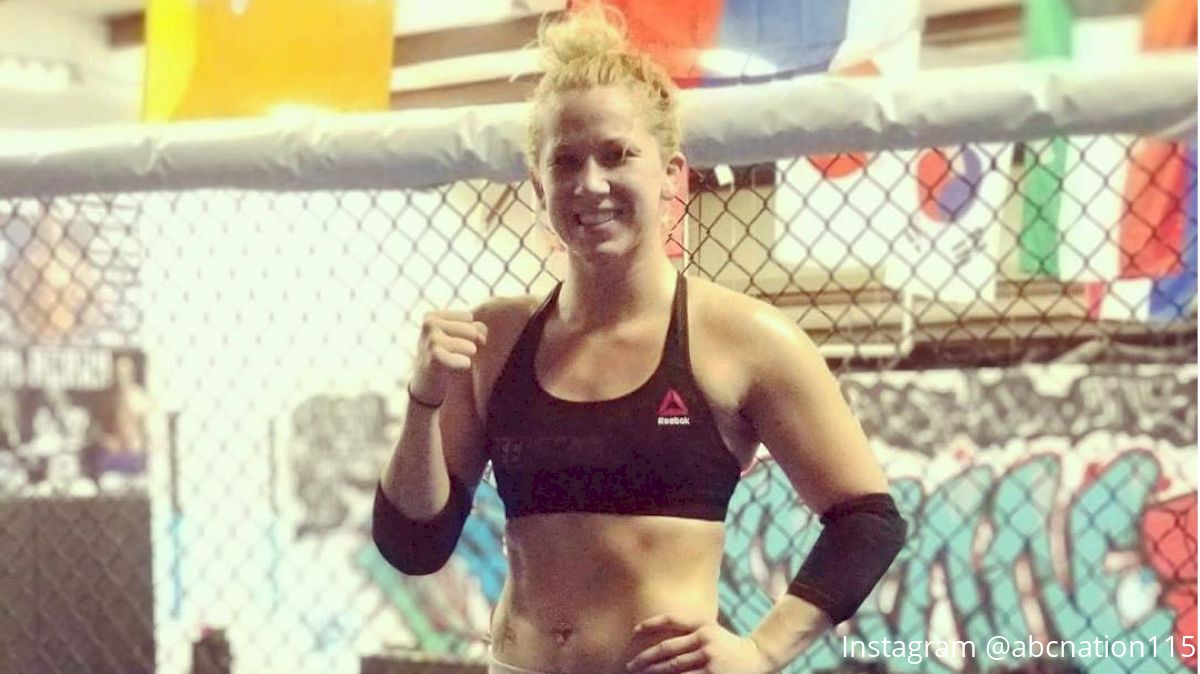 By Daniel Vreeland
---
When Mackenzie Dern first stepped into the UFC Octagon, the spotlight was bright.
Her decorated grappling career along with her dominant wins in LFA and Invicta FC built her a fan base long before her debut. While this might annoy those who've been trying to make a name for years in the world's biggest promotion, her opponent for UFC 224, Amanda Bobby Cooper, isn't among them.
In her interview with Top Turtle MMA on FloCombat, Cooper discussed the Dern hype and what that means for their upcoming fight on May 12 in Rio de Janeiro.
"I love it. I've been watching Mackenzie for years," Cooper said.
In fact, from the beginning of Dern's MMA days, Cooper considered her as a possible opponent—and one she'd be excited to face.
"As soon as I heard her name and that she was fighting, I've been looking at her because it's a name people are going to watch," Cooper said. "Before I even knew I was fighting her, I'm watching her and training to beat her, because it's a name that needs to be beat."
The prospect of having Dern's name on her record could propel Cooper forward in a tight division. However, that doesn't mean she was begging the UFC for it. That's just not her style.
"The UFC called for it, but I had been posting on social media about it," Cooper said. "They picked a good fight for me because I had been wanting that."
The desire to fight Dern was admittedly due to the hype behind her, but that isn't all. Cooper also loves the matchup—not just because their styles match up well, but also because she thinks Dern has not progressed enough to be a real threat.
"I haven't been too impressed," Cooper said. "Lately her fights have looked worse than before, so that gives me a good mental edge knowing that I feel like I'm getting better and better."
And for evidence of that, she points to Dern's UFC 222 opponent, Ashley Yoder. A castmate of Cooper's from "The Ultimate Fighter," Yoder serves as a familiar reference point to diagnose Dern's specific skills.
"I actually thought Yoder won," Cooper said. "I thought Mackenzie tried too hard on her feet. She has bad standup. She throws the same strikes over and over again."
Her criticism of the UFC's newest potential draw doesn't end with her striking though. Cooper sees holes all over her game.
"She doesn't have good wrestling," Cooper said. "Obviously she's good on the ground, but if she can't get it to the ground, she's gonna get beat up."
But that doesn't mean Cooper is hoping she didn't get any better. She loves a good challenge.
"I'm hoping she changes that up because I'm a fighter and I want something more interesting than the same thing," Cooper said. "It's not going to be a good fight night for her if she tries to fight the same way."