Dana White Denies 'Dumb' Conor McGregor vs. Floyd Mayweather 2 Rumors
Dana White Denies 'Dumb' Conor McGregor vs. Floyd Mayweather 2 Rumors
Will Floyd Mayweather fight Conor McGregor inside the UFC Octagon under modified rules? Dana White says no. Emphatically.
Apr 11, 2018
by FloCombat Staff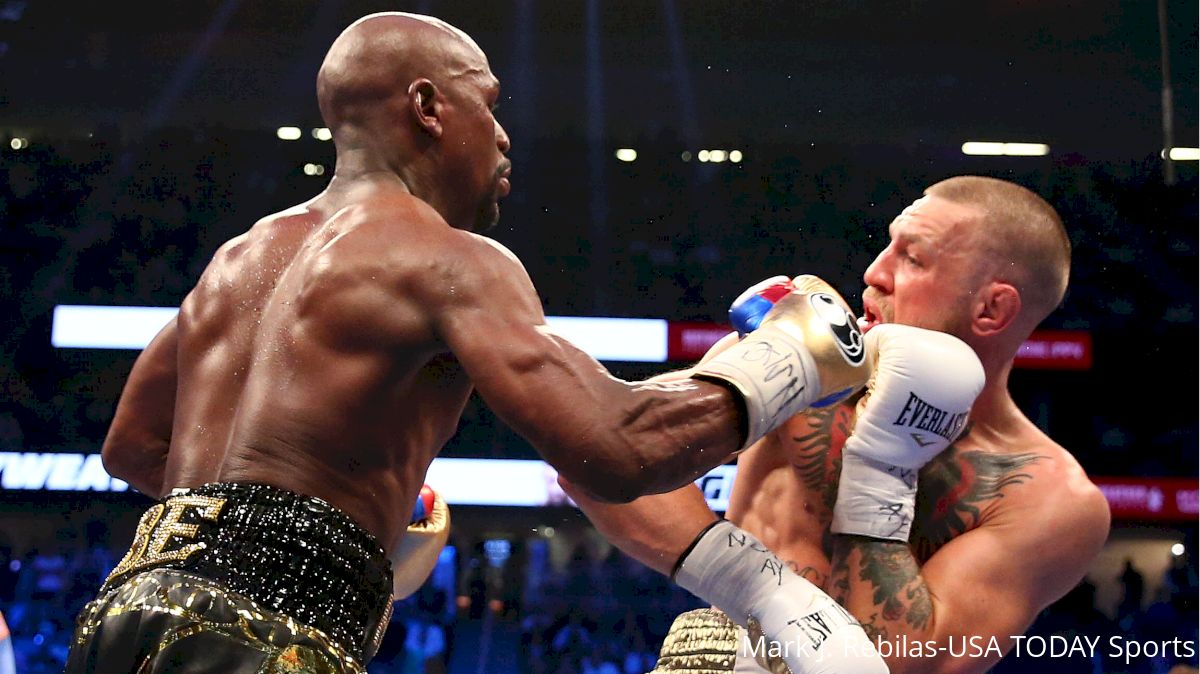 By Josh Sanchez
---
Earlier this week, rumors surfaced that Floyd Mayweather and Conor McGregor are set to rematch inside the UFC Octagon in a special-rules fight.
Omar Al Raisi, editor in chief of The Sports Journal, started the rumor, which claimed there would be "no kicks, no takedowns, no elbows, no knees" but that "certain things will be allowed like the clinch."
The rumor went on to claim that the fight—which would have been with 4-ounce gloves, no shoes and five (five-minute) rounds at 155 pounds—would be co-promoted by Mayweather Promotions, the UFC, and McGregor Entertainment.
Not so fast, my friends.
The rumors sounded a little ridiculous to begin with, but they still managed to capture the attention of UFC President Dana White, who had the following to say:
None of that is even close to true. Dumbest shit i have ever heard.

— Dana White (@danawhite) April 10, 2018
Let's put all of that talk on the back burner.
Mayweather has claimed that if he were to come out of retirement it would be to fight in the UFC, but any potential fight with McGregor seems like a pipe dream and there would be plenty of hurdles.
Not only would the UFC not want to co-promote a fight inside its cage, but there is also no telling when McGregor will be able to fight again.
McGregor is due back in court in June after his rampage at the Barclays Center in Brooklyn, NY, following a UFC 223 press conference this past week, which included throwing a dolly through a bus window and injuring two fighters.
The former lightweight and featherweight champ was formally charged with three counts of misdemeanor assault and one count of felony criminal mischief. Before any fights can take place, he's going to need to get those legal issues sorted out.